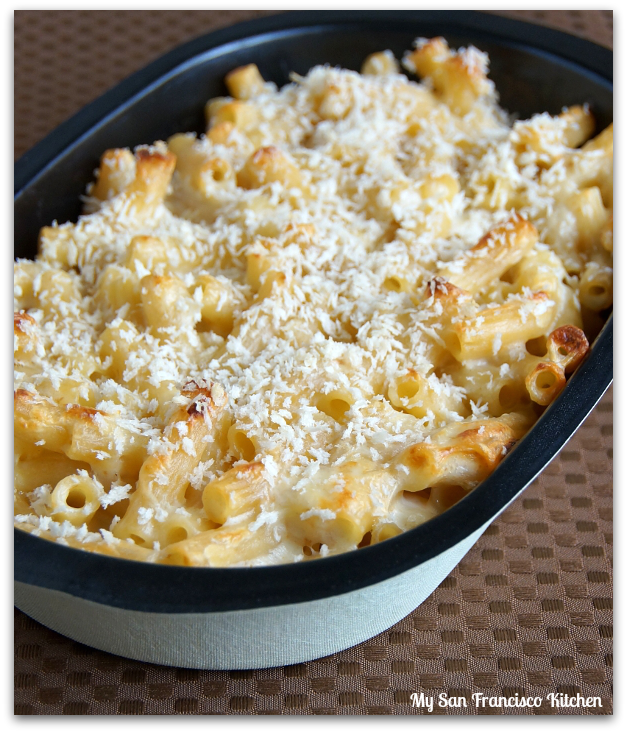 I had the day off today, and it felt great to hang out at home and catch up on some cleaning and cooking. In a few days we are off to Seattle & Vancouver, I can't wait! I am in desperate need of a long vacation! Yesterday on my way home from work, I saw a block party going on. There are actually very common here in San Francisco. I haven't noticed any in my neighborhood, but it would be really fun to have one! I have lived in the same place for over 2 years and still do not know many of my neighbors. I guess that's just city life. This baked light white cheddar pasta dish would be great to bring to a block party. I love mac 'n cheese, but it is heavy on the calories and fat. For this dish, I used light cheddar cheese mixed with some Gruyere and Pecorino Romano cheeses. I also used non-fat milk instead of whole milk or cream. Panko bread crumbs make a great topping, especially if you are baking it in the oven!
A few months ago, Chinet® asked me to be a part of Summer Baking with Chinet® and sent me some of their bakeware to try out. For this dish, I used the 7.25×9-inch small oval pan. Would you like to try some Chinet® bakeware for yourself? Enter the giveaway below via Rafflecopter to win a free set! Giveaway ends 8/14 at midnight PST. US/Canada only.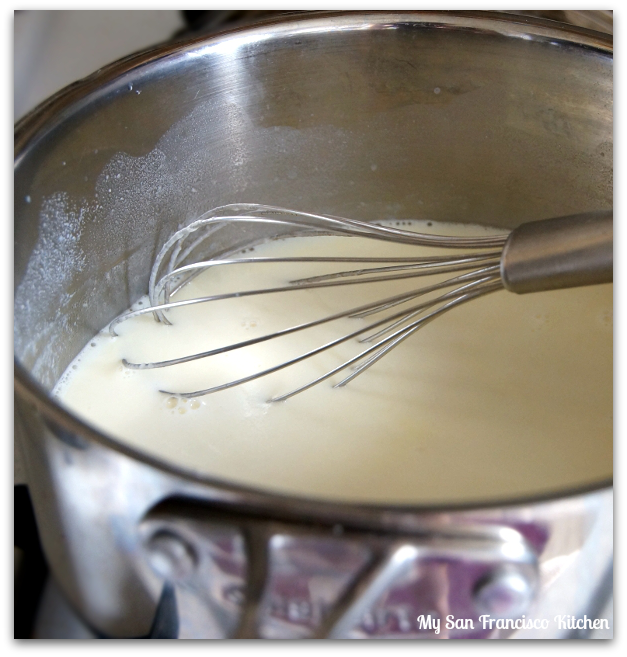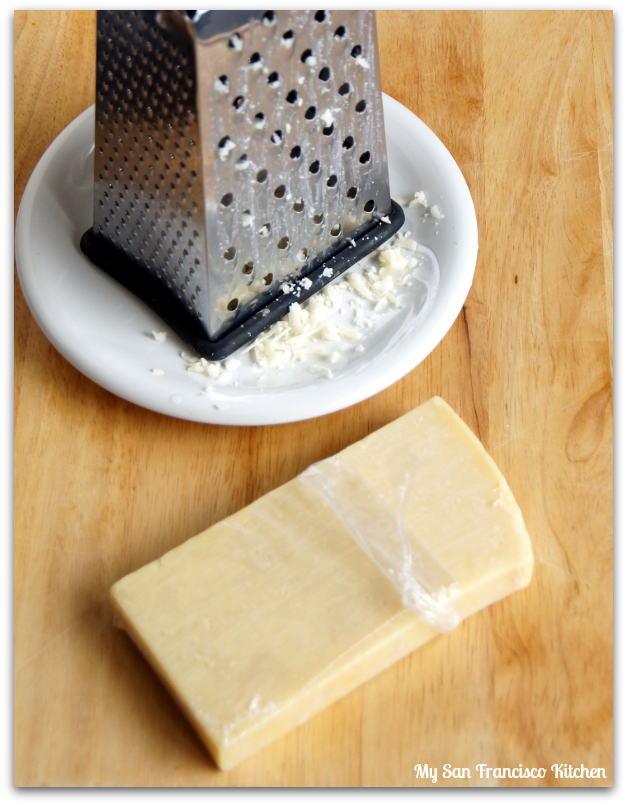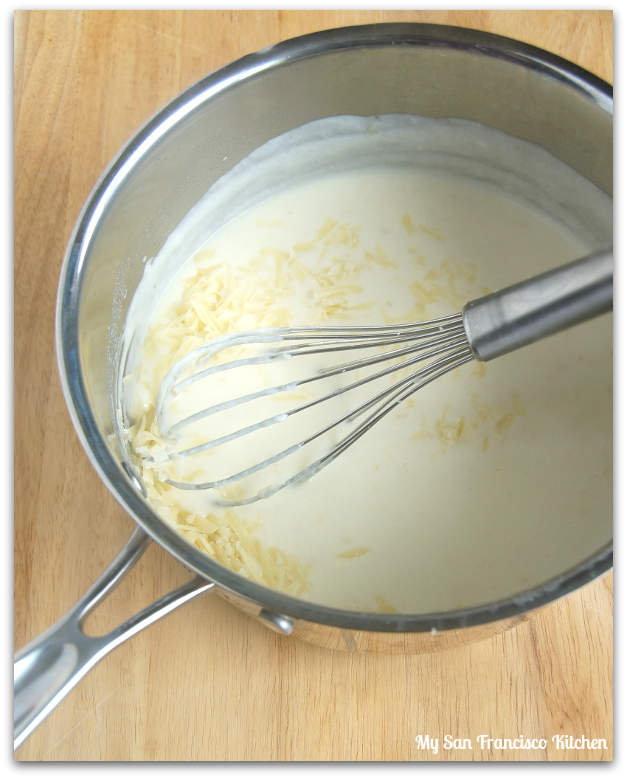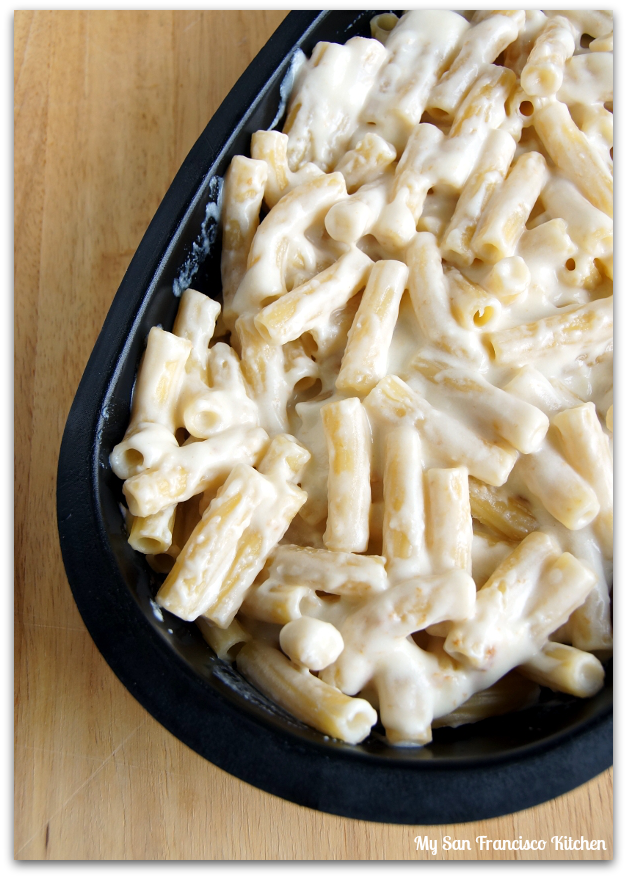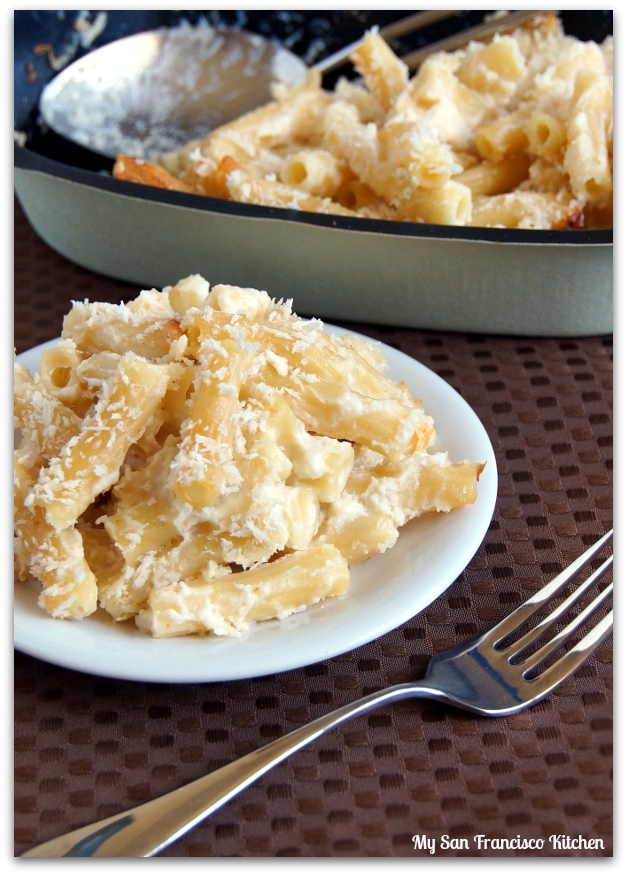 Baked Light White Cheddar Pasta
Ingredients
1 lb rigatoni pasta (or elbow macaroni)
1 tbsp vegetable oil
½ cup chopped onion
2 tbsp butter
1½ cups skim milk
2 tbsp all-purpose flour
¼ cup shredded Gruyere cheese
¼ cup shredded Pecorino Romano cheese
¾ cup shredded light white cheddar cheese
¼ tsp salt
½ cup Panko bread crumbs
Instructions
Bring a large pot of water to boil, then add pasta and cook for about 5 minutes (al dente).
Strain and rinse with cool water, then set aside.
Heat the oil in a skillet over medium heat, then cook the onions for about 5 minutes.
In a separate saucepan, melt the butter and add the salt and flour. Stir well.
Add the milk and heat until bubbles begin to form, stirring occasionally.
Add the onion and cheeses, and continue to stir over low heat with a whisk until the sauce thickens.
Preheat oven to 375 degrees F.
Transfer pasta to a greased or non-stick 7.25x9-inch baking pan, and pour sauce over.
Top with Panko breadcrumbs, and bake for 25 minutes.
a Rafflecopter giveaway