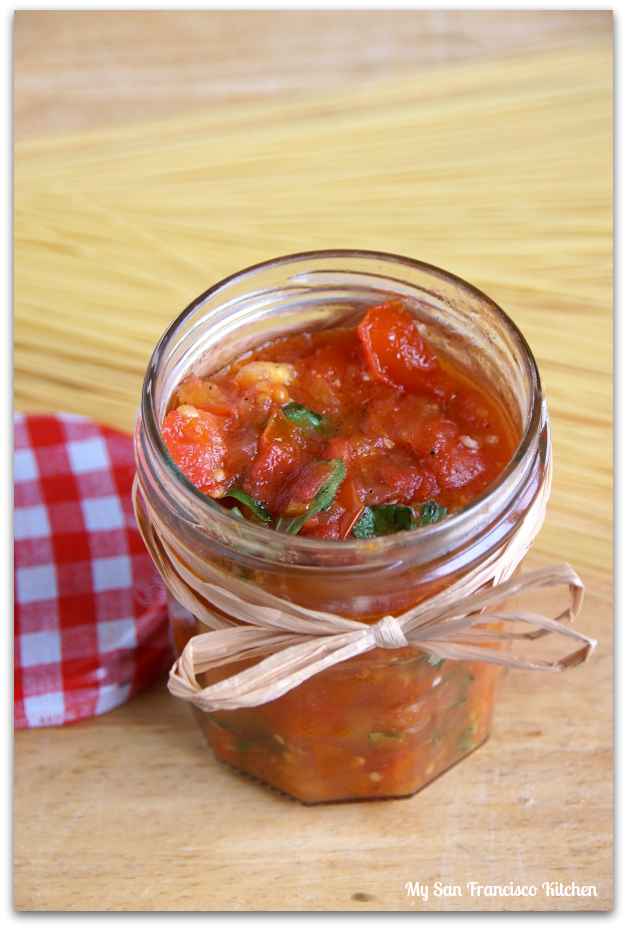 I am so excited about this recipe! Lately I have been surviving on simple meals since the time I have in my kitchen is limited right now. This homemade tomato basil pasta sauce recipe is really quick and easy. Making pasta sauce at home has always intimidated me. I finally decided to just TRY IT and loved, loved, loved how it turned out! I used fresh tomatoes and basil, some olive oil, garlic and some salt and pepper. This recipe is so simple, yet so flavorful! By making your own pasta sauce, you control the amount of sodium and what flavors you want. You should use is within 48 hours since it is not canned and does not contain any preservatives. I think it has the best flavor before then, too. I love heating some up and serving over angel hair noodles for a simple, light pasta dish.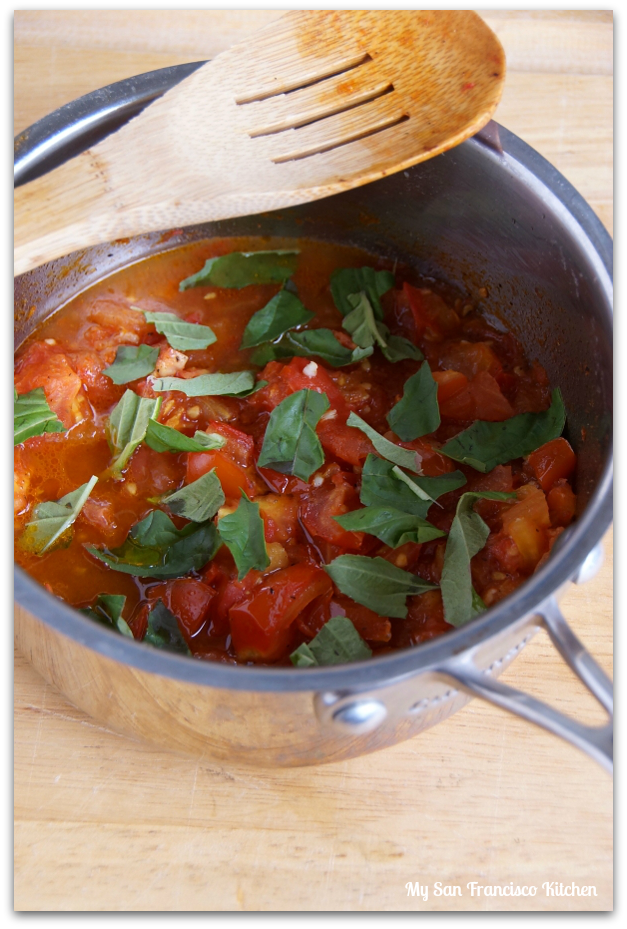 Homemade Tomato Basil Pasta Sauce
Ingredients
5 tomatoes, diced (or 14oz can crushed tomatoes)
3 garlic cloves, minced
3 tbsp olive oil
1 tsp sugar
½ tsp salt
½ tsp black pepper
6 basil leaves, chopped
Instructions
Add 1 tbsp olive oil and garlic to a saucepan over medium heat.
Add the tomatoes to a blender and pulse a few times (you can make it more or less chunky by how many times you pulse).
Transfer the tomatoes to the saucepan and add the sugar, salt and pepper.
Cook for 12 minutes, stirring occasionally.
Add the chopped basil and remaining olive oil just before serving.
Store for up to 2 days in the refrigerator in an airtight container.
Makes ~2 cups