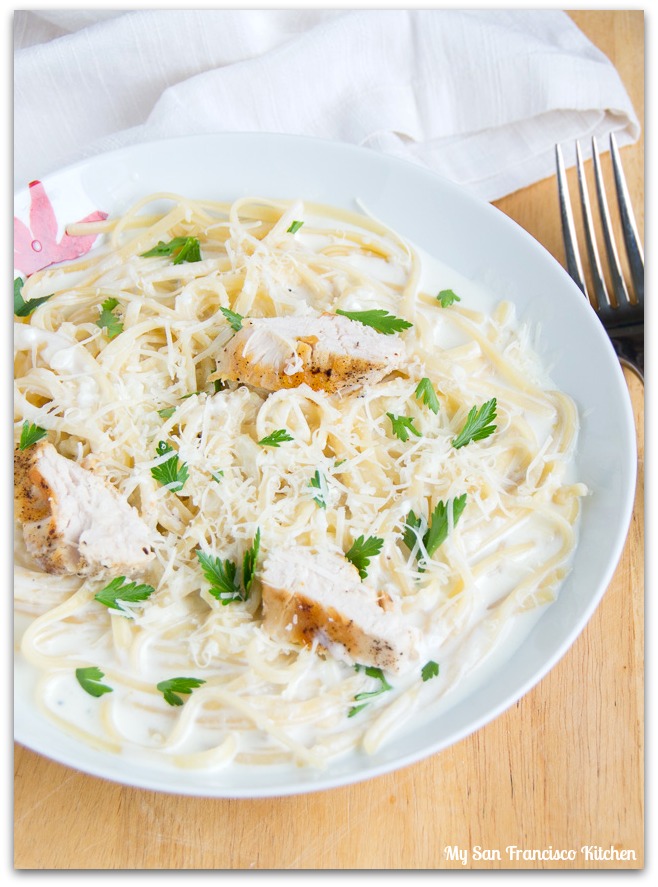 I have attempted to make fettuccine alfredo sauce from scratch at home a few times, and have never liked the end result. I love fettuccine alfredo in restaurants, but the kind you find in grocery stores taste completely different. There isn't one that I really like. I FINALLY found a from scratch recipe I love, especially because it is "lightened up" by using less butter than traditional fettuccine alfredo sauce recipes. I found this recipe in Cooking Light magazine, and read some of the reviews and followed their advice. I added some more garlic and and it came out just perfect! You can control how thick you want the sauce to be by adding more or less flour. Mine came out really creamy! I don't think I would eat this every week (although I would love to if it weren't a calorie dense sauce!!), but it is definitely a treat that you don't have to feel too guilty about 😉 Add some grilled chicken or salmon for your protein source.
I have been working like crazy the past week, and it isn't going to get better until next month. Some of my shifts are 13 hours long, which takes some getting used to. It is good  to gain experience so quickly in the beginning of my career, but it has also been very exhausting at times….and of course, I miss my kitchen when I have to be away so much. Things should get back into a better balance next month. Until then, sorry for being away for a while!
Today we had beautiful summer weather in San Francisco, so we spent some time at the beach. It was so nice to just relax in the sunshine. What a perfect Sunday!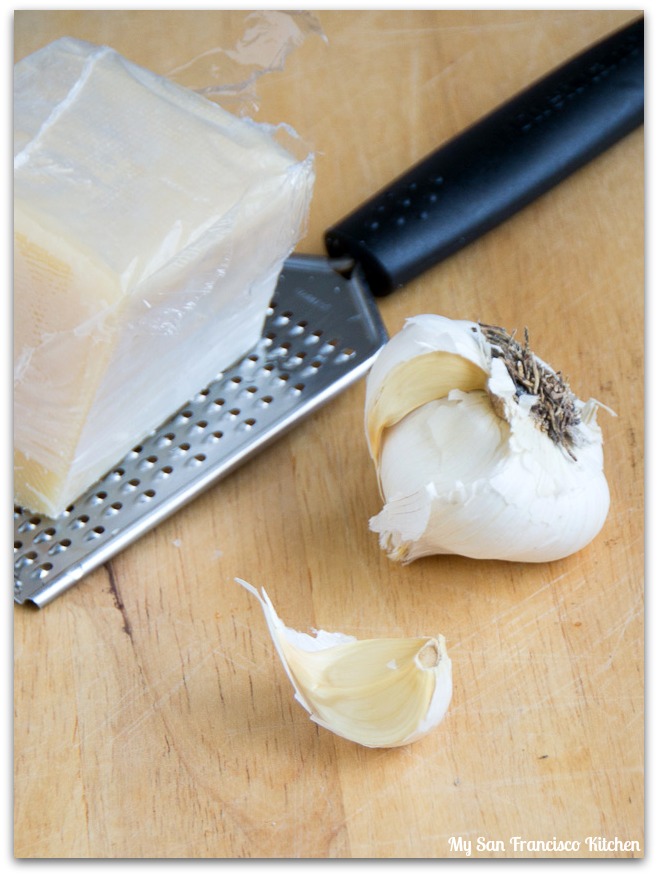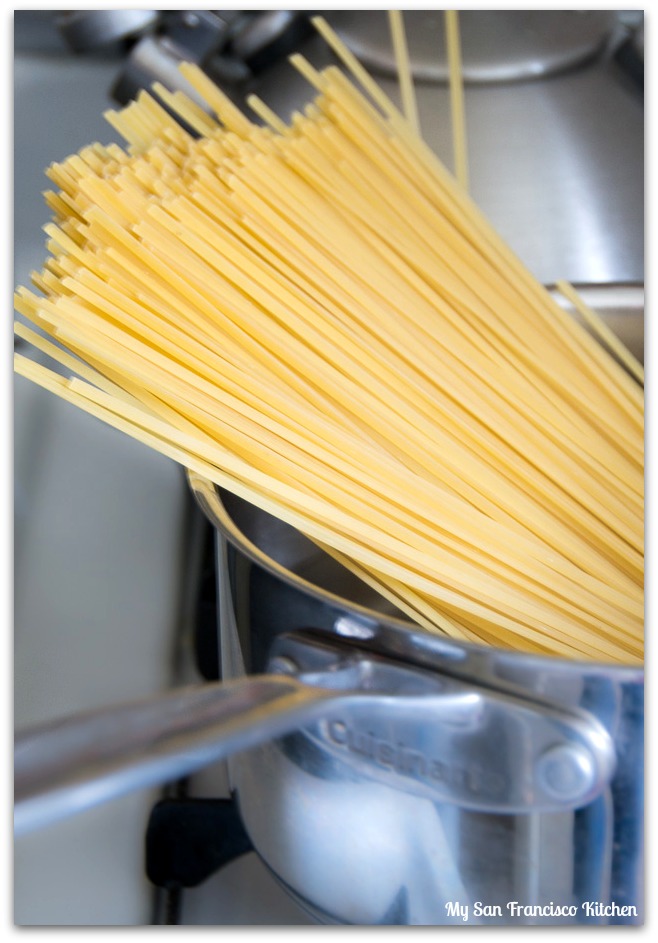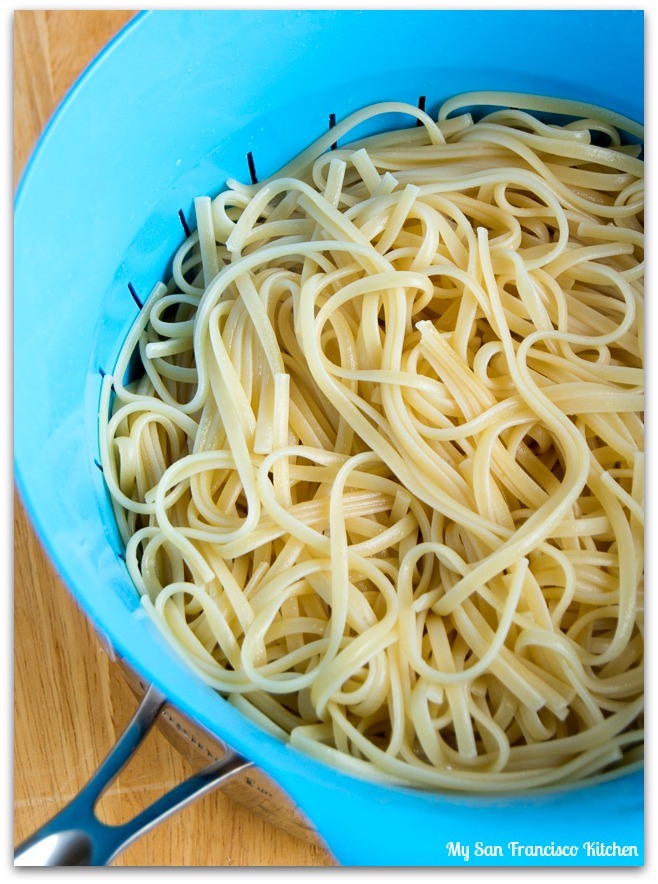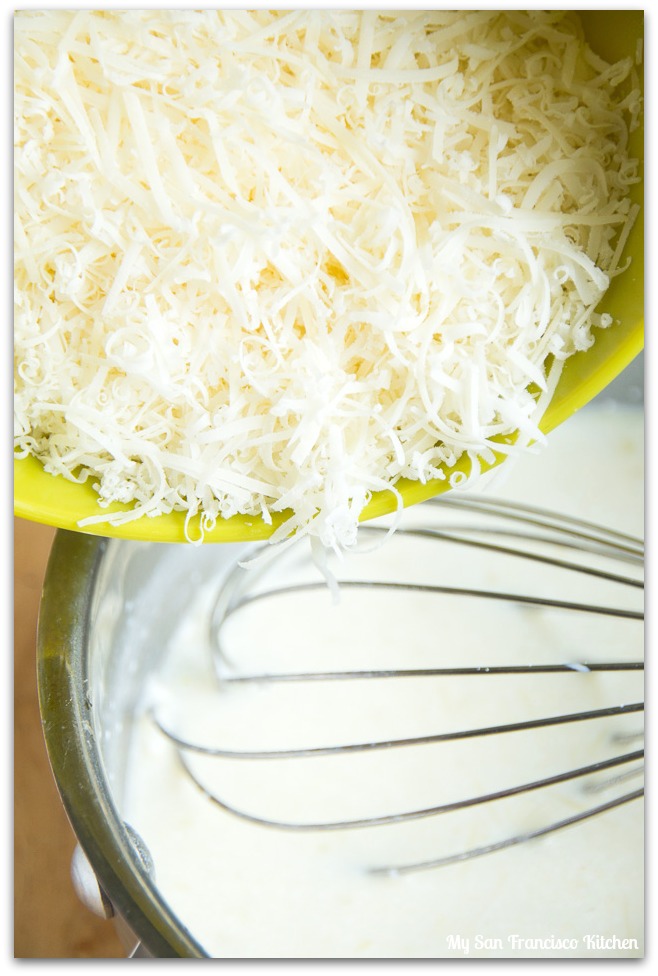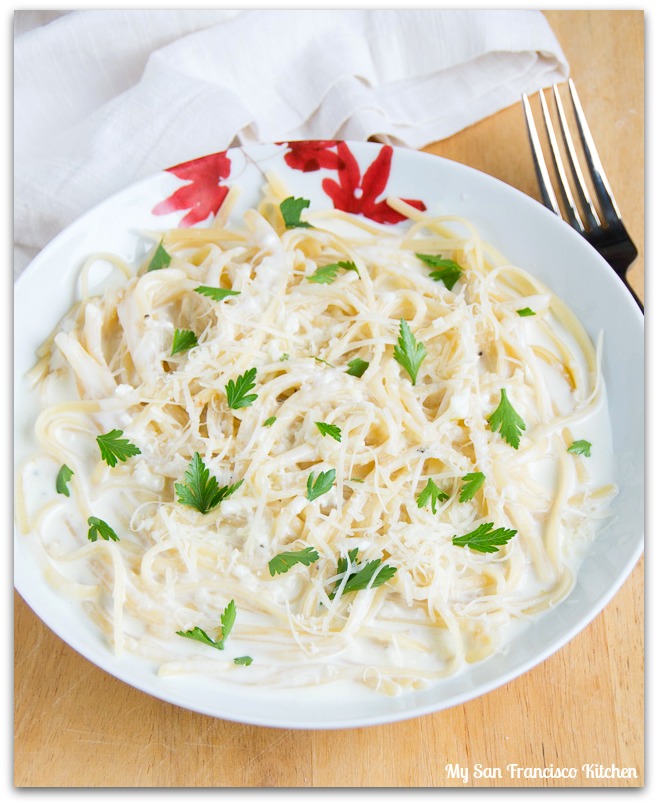 Lightened-Up Fettuccine Alfredo
Ingredients
1 tbsp butter $
3 garlic cloves, minced
2 tbsp all-purpose flour
1⅓ cups 1% low-fat milk
1¼ cups grated fresh Parmigiano-Reggiano cheese, divided
2 tbsp light cream cheese
½ tsp salt
1 package of uncooked fettuccine (8 ounces)
2 tsp chopped fresh flat-leaf parsley
Cracked black pepper
Grilled chicken or salmon (optional)
Instructions
Bring a large pot of salted water to a boil, then add the fettucine. Cook al dente, then drain and rinse with cool water for 3 seconds. Toss with olive oil, cover and set aside.
Melt butter in a medium saucepan over medium heat.
Add garlic; cook 1 minute, stirring frequently.
Stir in flour.
Gradually add milk, stirring with a whisk. Cook 6 minutes or until mixture thickens, stirring constantly.
Add 1 cup Parmigiano-Reggiano, cream cheese, and salt, stirring with a whisk until cheeses melt.
Toss sauce with hot pasta.
Sprinkle with remaining ¼ cup Parmigiano-Reggiano cheese and chopped parsley.
Garnish with black pepper, if desired, and top with hot grilled chicken or salmon.
Recipe adapted from Fettuccine Alfredo Recipe by Cooking Light magazine (see original recipe
here
).