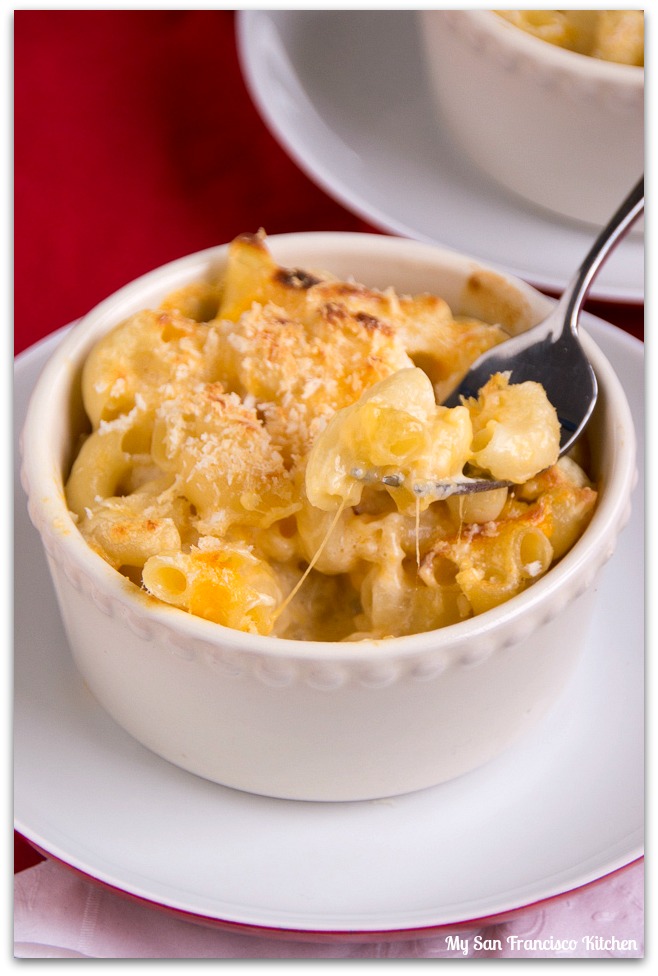 I know you are probably thinking, "what is going on with this girl lately? Chocolate lava cake and now mac and cheese?!"
I can only blame it on my exams! Studying brings out my worst eating habits. BUT, now that it is all over, this week and I am getting back into my healthy eating routine. I must say, it is pretty fun to eat whatever you want every now and then… Macaroni and cheese has always been a favorite comfort food of mine, and I discovered a really easy way to make the cheesy sauce. You can have your mac and cheese in under 30 minutes with this recipe! While boiling the noodles al dente, add the sauce ingredients to a blender and pulse a few times until everything is evenly mixed and smooth. Then, just pour it over the noodles in ramekins (for individual portions) and bake in a pre-heated oven until the top is crispy. It is so easy! Make a large batch and store the leftovers in the refrigerator for up to 3 days.
You can make this baked cheddar macaroni and cheese as a side dish or the main course for lunch or dinner.
I also wanted to share some other news! First, I passed my first exam! One down, one to go! My husband discovered the letter in the mailbox when we were on our way out to dinner last night, and closed it again. When I asked him if any mail came, he couldn't lie and of course I quickly retrieved the letter. Afterwards, I didn't want to open it… the contents could have potentially ruined our night out, so I waited until we got home to open it. The whole time at dinner I couldn't stop thinking about what the letter said – my future depended on a just few words…I finally built up the courage to open it just before bed, already exhausted from wondering what it said, and I was so relieved when it was good news, that I had passed! I hope I have them same luck for the next one…
For all of my San Francisco Bay Area readers, Tillamook's Cheese, Yogurt and Ice Cream Tour has come to SF and will be here the entire weekend (June 13-15th) in the Sunset District (403 Irving St form 9AM-8PM). Be sure to stop by and get some samples from them!!
Here is the event information: http://www.tillamook.com/community/promotions/sf-farmers-market.html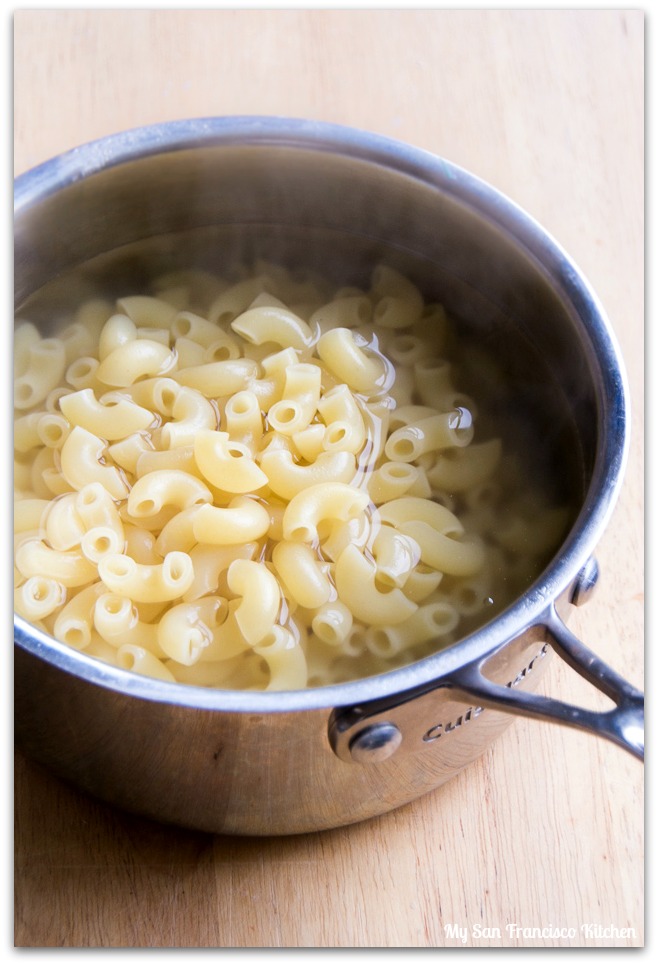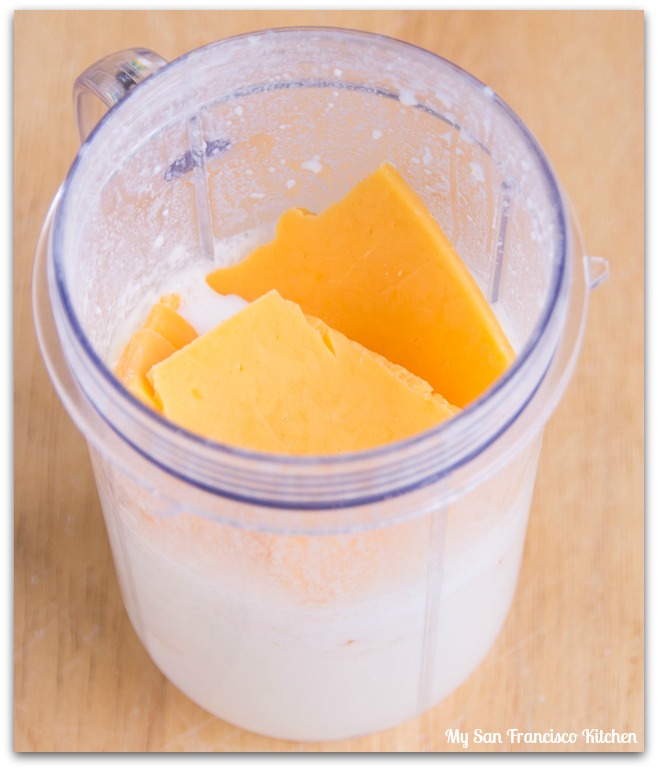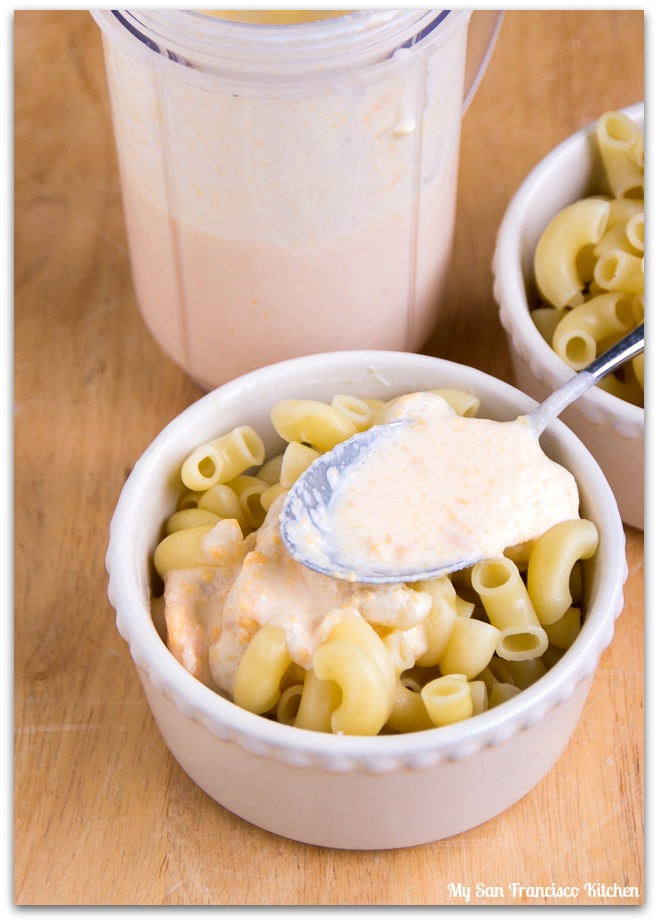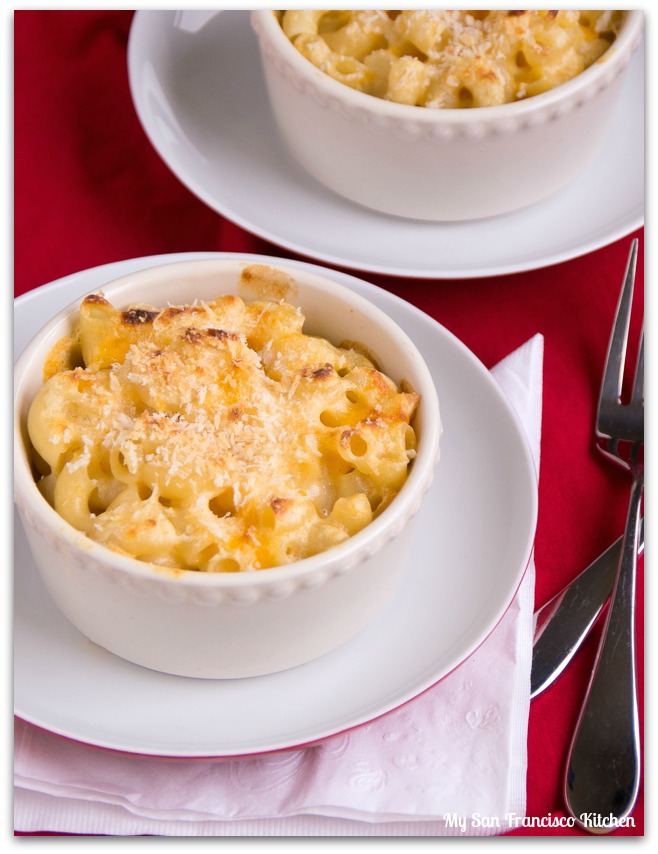 Baked Cheddar Mac 'n Cheese
Ingredients
¾ cup milk
1 tbsp butter, melted
⅛ tsp salt
3 slices cheddar cheese, chopped
2 tbsp all-purpose flour
2 cups cooked macaroni (al dente)
Panko bread crumbs, for topping
Instructions
Preheat the oven to 400 degrees F.
Divide the cooked macaroni into four greased 4-inch ramekins.
Add the milk, butter, salt, cheese, and flour into a blender.
Blend the ingredients for 20 seconds, until the cheese is finely chopped and dispersed (sauce should turn an orange color).
Divide the cheese sauce among the ramekins, pouring over the top.
Sprinkle Panko bread crumbs on top of each ramekin.
Bake for 15 minutes, until the top turns golden brown.