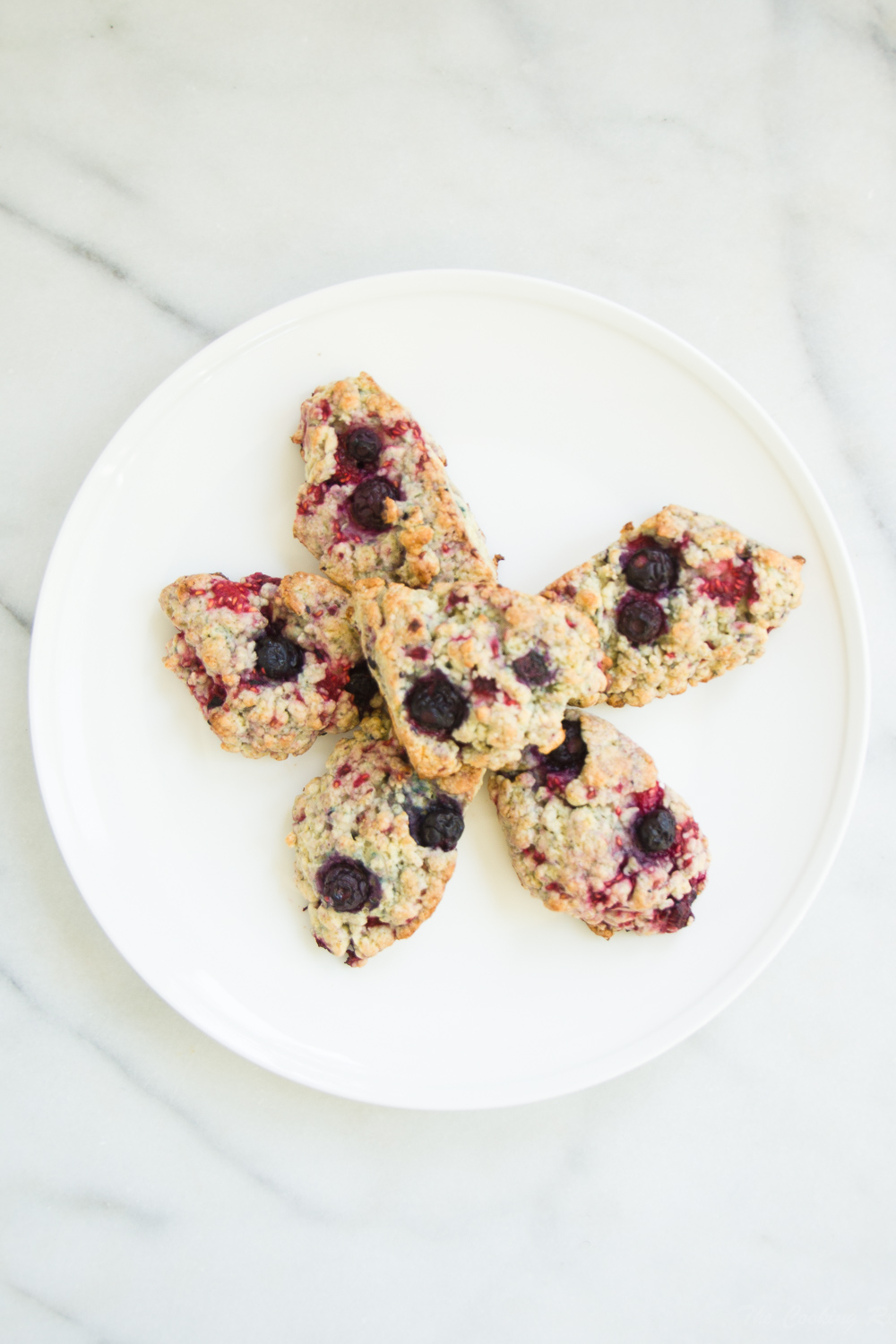 These berry scones are perfect for the upcoming 4th of July holiday weekend. Serve them as a breakfast or brunch dish, or as a dessert with vanilla ice cream. I like to drizzle honey on top and eat them with coffee or tea. These berry scones can be made with fresh berries or frozen. You can use blueberries, raspberries, blackberries or strawberries. For Fourth of July, I use a mix of blueberries and raspberries in these scones to give them red, which and blue colors. They are a festive treat everyone will love!
I like to make these scones in my Thermomix®, because the kneading function gently mixes in the berries without smashing them and turning the whole scone colored.
What is your favorite kind of scone?
Berry Scones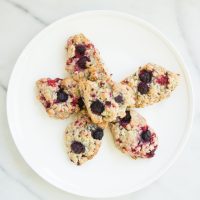 2 1/3 cups all-purpose flour
1/2 cup sugar
1/2 tsp salt
4 tbsp butter
1 tbsp baking powder
1 egg
1/2 cup milk
1/3 cup blueberries
1/3 cup raspberries
Add the flour, sugar, salt, butter and baking powder to a Thermomix® mixing bowl (or stand mixer) and blend on speed 5 for 10 seconds.

Add the egg and milk and blend again for 5 seconds at speed 3.

Add the berries and use the Thermomix® knead function for 15 seconds (or gently mix in with mixer).

Preheat oven to 425 F.

Roll dough out onto a cutting board and cut out triangles.

Transfer to a baking sheet lined with parchment paper and bake for 15 to 20 minutes, until golden brown.
Disclaimer: I am a Thermomix® consultant and sell them as an independent business. "THERMOMIX," "VORWERK," "COOKKEY," and "COOKIDOO" are a registered trademark of VORWERK (or its affiliates). VORWERK does not support, authorize or endorse this site.