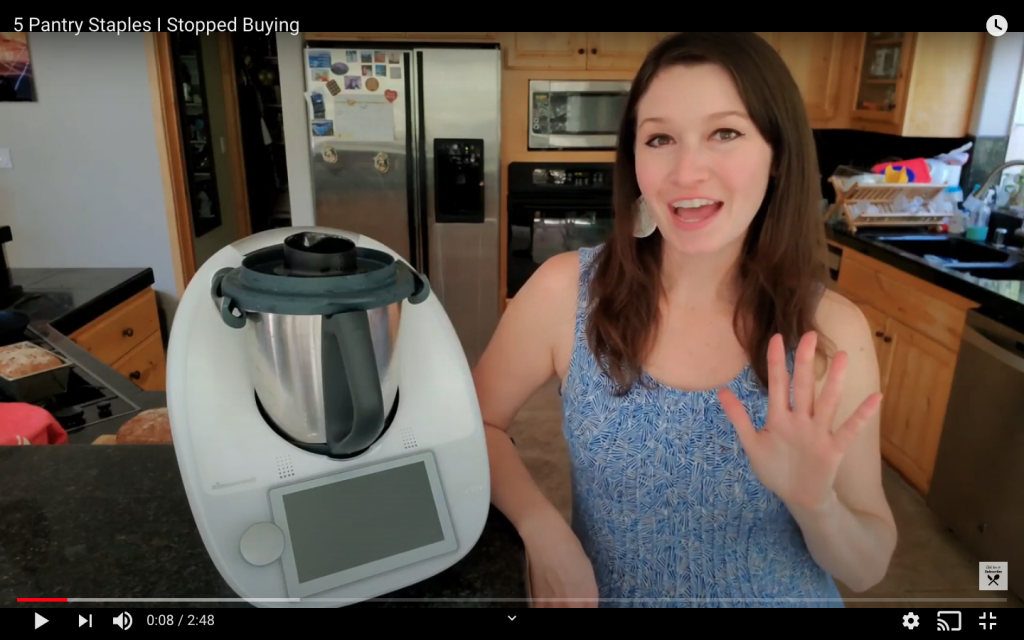 *New Video* Hey everyone! I have been getting a lot of questions about what I have been making the most in my Thermomix®, so I am going to share the top 5 pantry staples I stopped buying at the grocery store since I bought my Thermomix® TM6.
Almond Milk: I have been making my own nut milks at home, and my favorite is almond milk!
Almond flour: It is really easy to make almond flour, oat flour, and rice flour in seconds in the Thermomix® on high speed. I can quickly make it fresh right before using in my recipes.
Homemade jam: It is so easy to make jam from scratch with any kind of fruit, lemon juice and sugar. You can use fresh or frozen fruit, and my favorite part is being able to control the amount of sugar.
Vegetable stock paste: I always have a jar of vegetable stock paste in my fridge and a stock in the freezer. I use it for soups and to season many different dishes. It adds great flavor!
Whipped cream: I always keep a small carton of heavy whipping cream in my fridge because it takes less than 2 minutes to make whipped cream for topping fruit, cakes, and other desserts.
Subscribe to my YouTube channel for more tips, recipes and meal plan ideas!
Disclaimer: I am a Thermomix® consultant and sell them as an independent business. "THERMOMIX," "VORWERK," "COOKKEY," and "COOKIDOO" are a registered trademark of VORWERK (or its affiliates). VORWERK does not support, authorize or endorse this site.