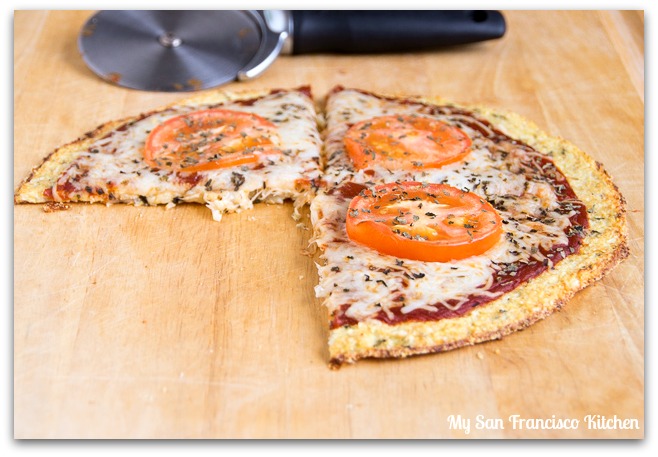 Apparently, when cauliflower crust pizzas were a thing a while back, I was living under a rock. Or at least my classmates told me so at lunch one day when the subject of healthy recipes came up. I was so curious about how pizza crust could be made with just cauliflower, egg, and cheese, that I just had to go home and research this more. I found a few recipes floating around, but all had their critiques and so I decided to come up with my own recipe that incorporated the various reviews out there about existing recipes. A few problems I aspired to fix included crust that falls apart (how can you eat a pizza that falls apart when you pick it up?!), bland tasting crust, and soggy crust. With a few techniques never done before, I managed to make what I think is the best cauliflower pizza crust, ever. It is flavored with herbs, salt and pepper, and it is nice and firm, not soggy!
From a half of a head of cauliflower, you can make one personal pizza (about 8 inches). I was making it for myself yesterday for lunch when my husband unexpectedly came home from work, and hungry, right when it was about to be done. When he asked what we were having for lunch, I told him I was making a cauliflower crust pizza. You should have seen the look on his face! Cauliflower and pizza?! However, after agreeing to try a small piece, my entire personal pizza was gobbled up in minutes leaving me on a small bite to enjoy. You can double the recipe to make one full large pizza (use the entire head of cauliflower).
The great thing about cauliflower crust pizza is that it doesn't fill you up and make you feel sluggish the way flour-based crusts do. It is gluten-free, healthy, and delicious!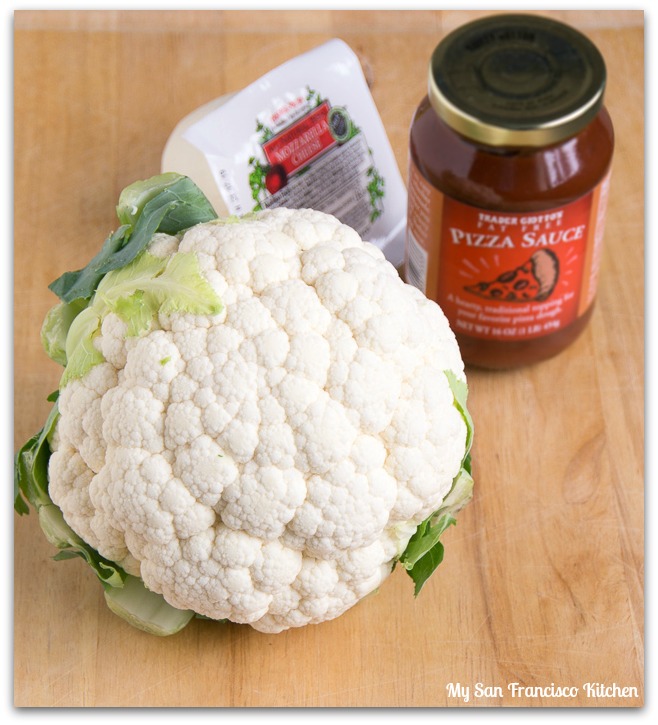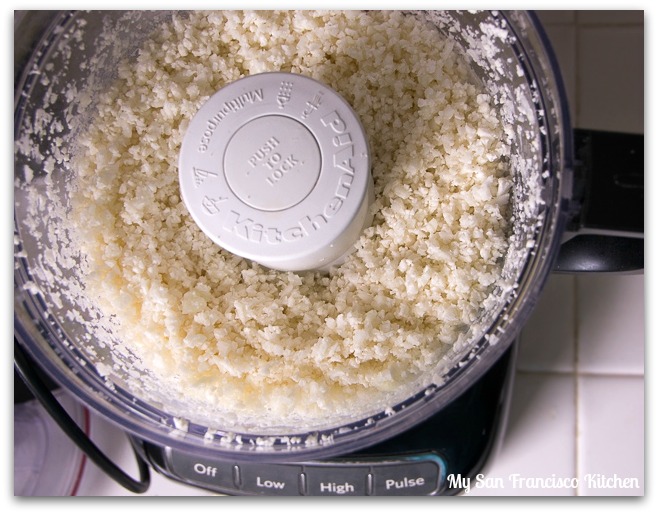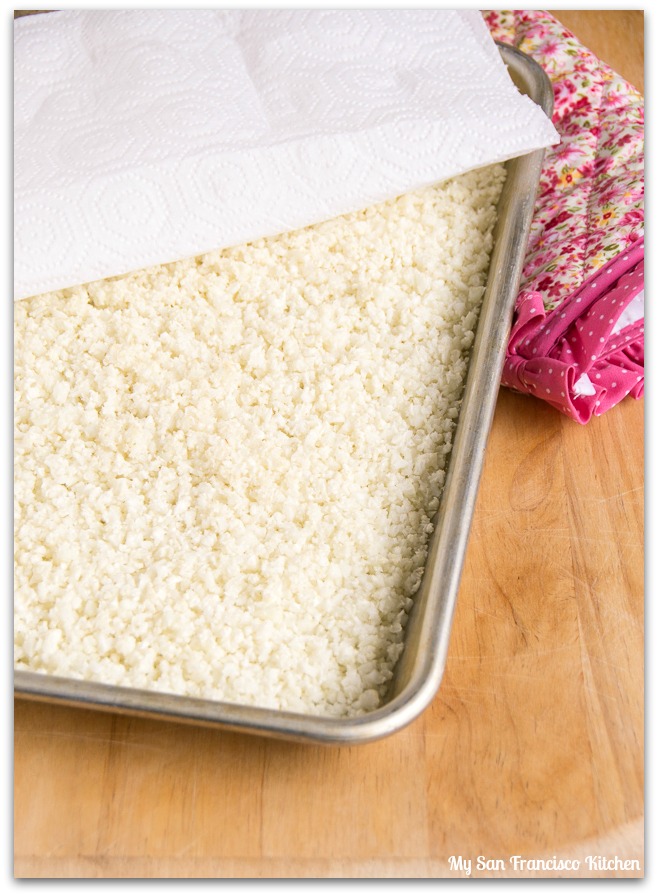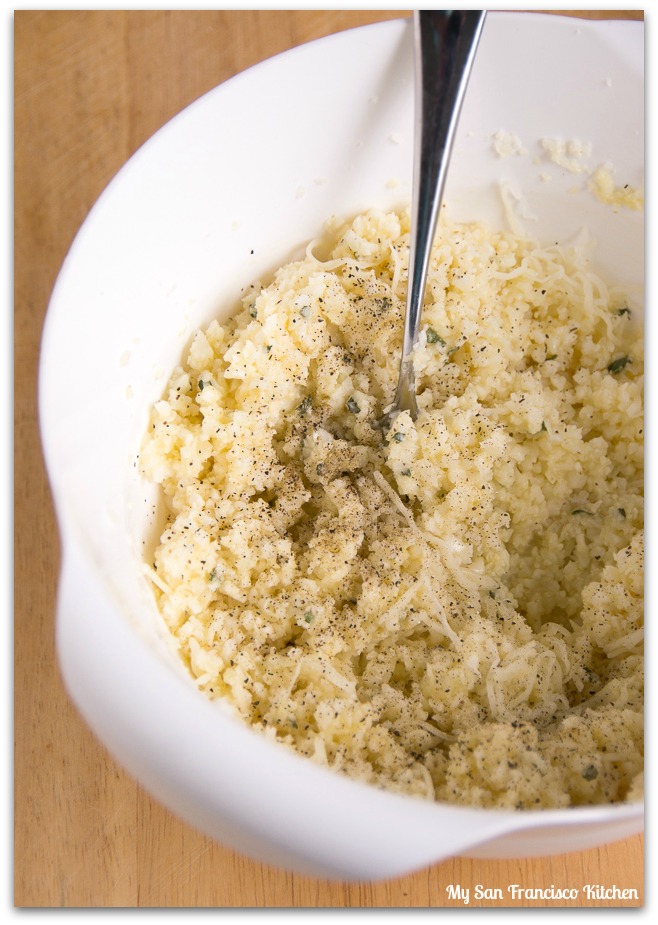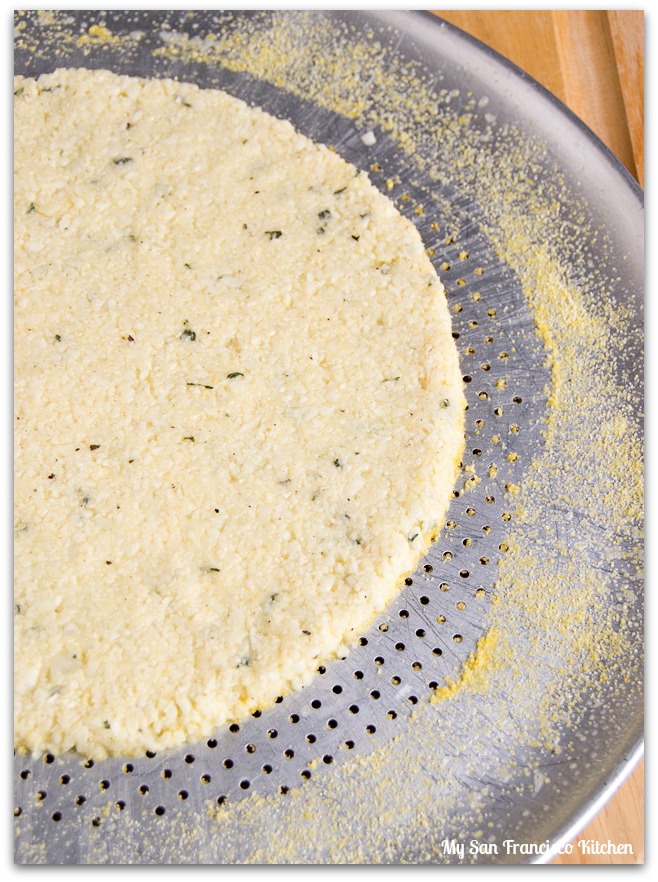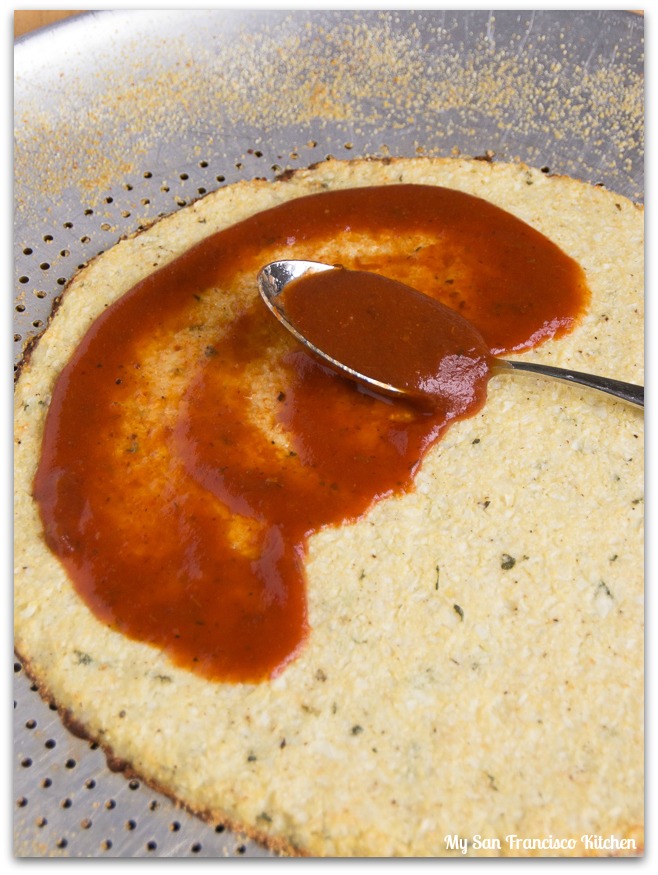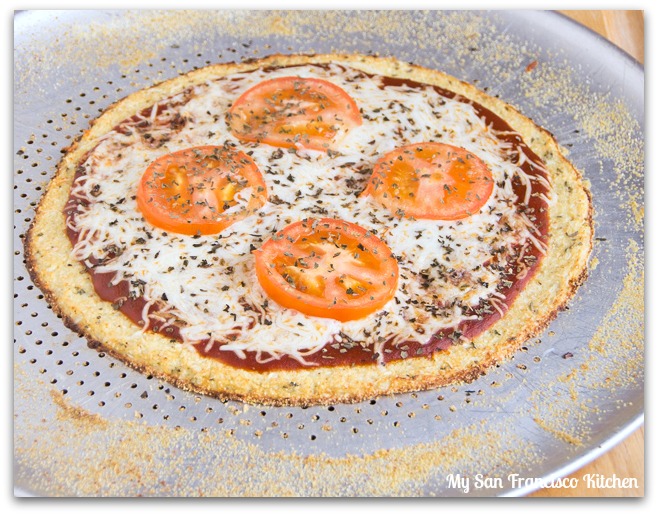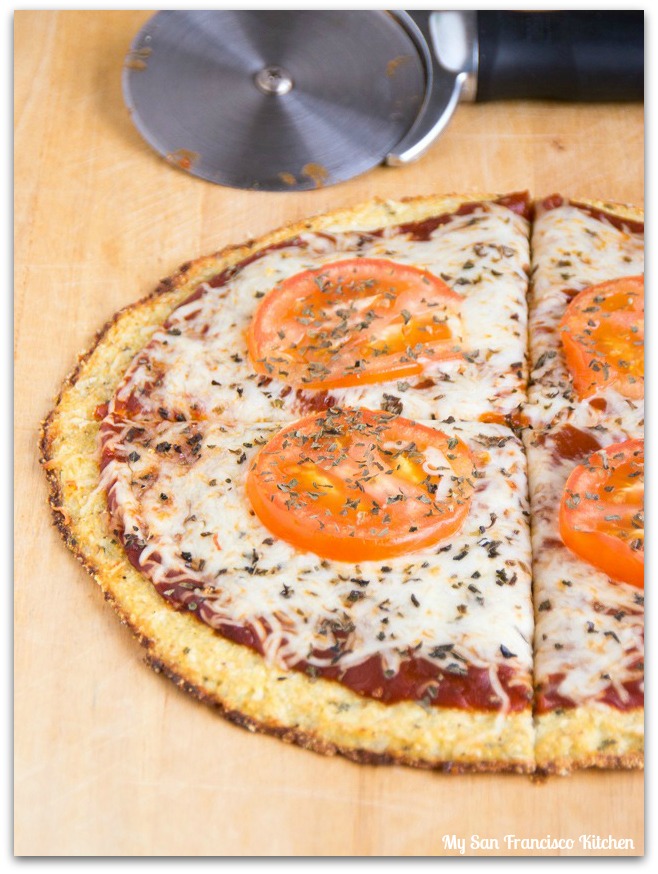 Cauliflower Crust Pizza
Ingredients
½ head cauliflower, chopped into florets
1 egg
½ tsp oregano
½ tsp basil
¼ tsp salt
¼ tsp pepper
¼ cup freshly grated Parmesan cheese
2 tbsp cornmeal
1 cup pizza sauce
1⅓ cups shredded mozzarella cheese, divided
Toppings, as desired
Instructions
Preheat oven to 350 degrees F.
Add chopped cauliflower florets from about ½ head cauliflower to a food processor and run on low until you get fine crumbs (about 2 cups).
Spread the cauliflower crumbs onto a baking sheet and bake for 10 minutes in the oven. This will help dry up the cauliflower.
Remove from the oven and cool for 5 minutes, then press a papertowel onto the crumbs to squeeze out the water. Repeat this one or two more times (I soaked up 3 full paper towels with water).
Place back in the oven for 5 minutes, then remove to cool and turn the oven up to 425 degrees F.
Transfer the cauliflower crumbs to a mixing bowl, and add the egg, herbs, salt, pepper, Parmesan cheese, and ⅓ cup mozzarella cheese. Stir well with a fork, then knead a few times in the bowl with your hands.
Grease a pizza pan VERY WELL with cooking spray or canola oil, then sprinkle the cornmeal over the pan evenly. This will prevent sticking. Optional: if you have parchment paper, this will work the best!
Press the cauliflower mixture onto the pizza pan in the center of the pan, working your way around to make a circle. Be sure to press firmly!
Bake in the oven for 20 minutes, until the edges brown, then remove to cool.
Spread the pizza sauce over the crust and top with 1 cup mozzarella cheese and toppings.
Bake for 10 minutes, then remove and transfer to a cutting board to slice and serve immediately while hot.
Makes one 8-inch pizza