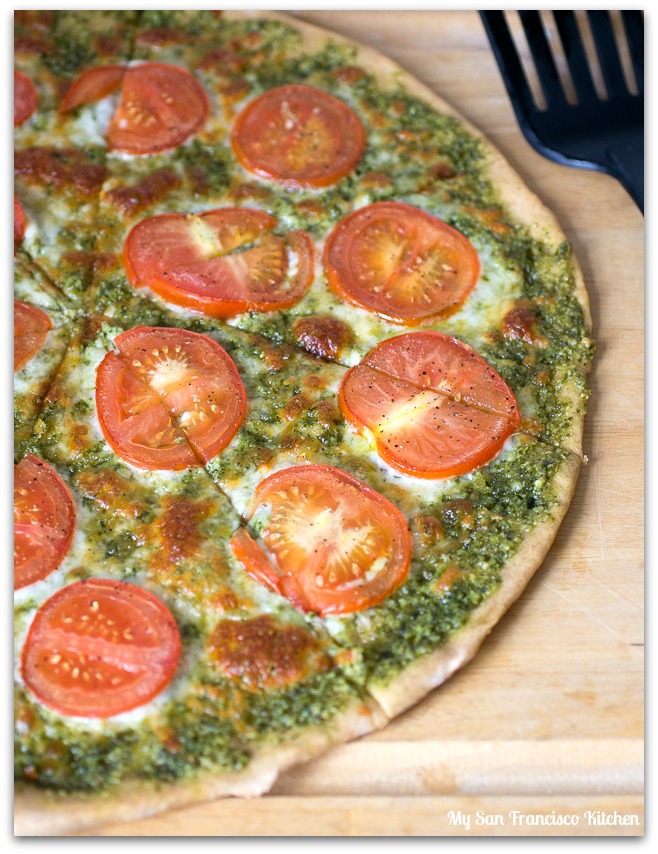 On one of my days off this week, I made this thin crust pesto pizza. I have a basil tree that keeps growing like crazy, so I have been making a lot of pesto lately! The first time I tried pesto pizza I was a little skeptical, since tomato sauce was all I ever knew, but I loved it. I decided after making it at home that it would have been even better with chicken and artichokes added on top. For this pizza recipe, I cut down the time in the kitchen by using Boboli Thin Crust Pizza Crust. I got it in my Degustabox this month, and was so happy when it saved me so much time for this delicious pizza recipe.
Degustabox is a monthly surprise subscription food box that contains 10-15 food products delivered right to your door. Shipping is free, and it is so exciting getting to try new products in my box. Most of the products I have never seen at the grocery store before, so I learn about new products each time the box arrives. I get a lot of my recipe inspiration from the surprise products each month, too!
Get your first Degustabox filled with 10-15 full-sized goodies for only $9.99 – just for MSFK readers ?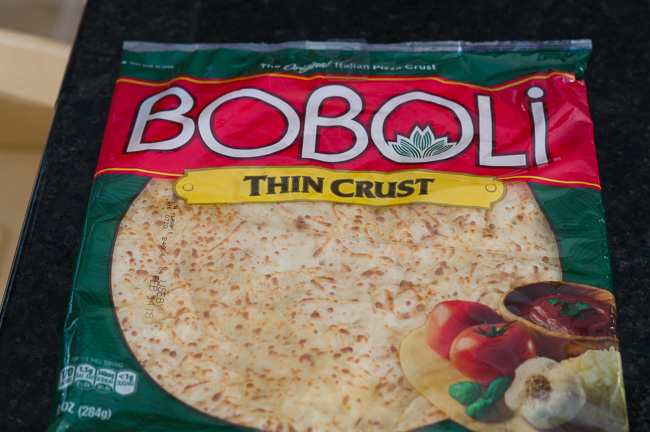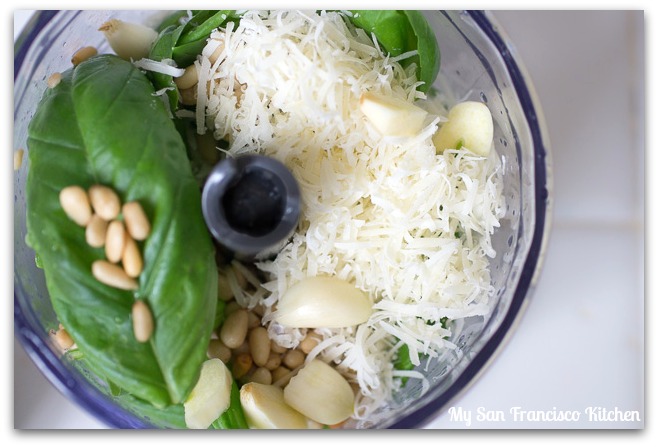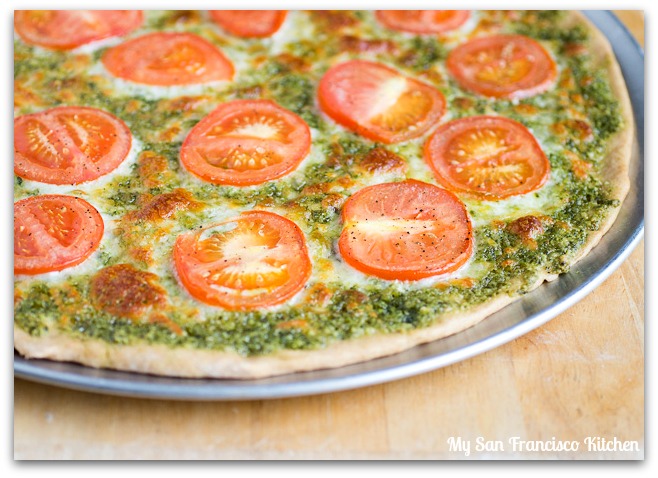 Pesto Tomato Pizza
Ingredients
1 Boboli Thin Crust Pizza Crust
2 cups fresh basil leaves
1 clove garlic, chopped
¼ cup pine nuts
⅓ cup Parmesan cheese, plus more for topping
⅔ cup + 2 tbsp olive oil
Salt and pepper to taste
4 roma tomatoes, sliced
1 cup shredded Mozzarella cheese
Instructions
Add the yeast, sugar and water to a large bowl and stir (preparing the dough in a stand mixer with hook attachment is much easier!). Let rest 5 minutes until the yeast is foamy, then add the salt and 2 tbsp olive oil and stir.
Add the flour a little at a time, stirring it in until blended well.
Once all of the flour is added, knead the dough on a floured surface or in the stand mixer for 10 minutes.
Place the dough back into the bowl and cover. Set it in a warm place and allow the dough to rise for 2 hours.
Prepare the pesto in a food processor or blender by adding the basil, garlic, nuts, Parmesan cheese, salt, pepper and olive oil. Blend until smooth.
Once the dough has doubled in size, roll into a large circle on a floured surface.
Divide the dough in half (for thin crust pizzas) and transfer to greased pizza pans and spread the pesto sauce on top.
Add the sliced tomatoes, mozzarella cheese and Parmesan cheese on top.
Bake in the oven at 425 degrees F for 15 minutes.
Makes 2 thin crust pizzas or 1 thick crust pizza