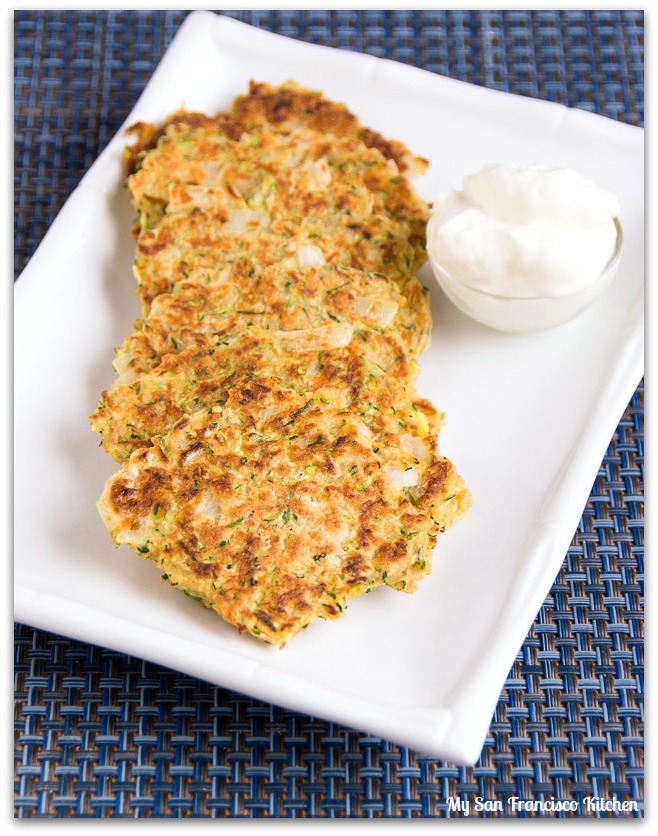 Yesterday was a gorgeous day in the city. We went to the beach and afterwards tried a new Indian restaurant called Viva Goa in the marina district, which was incredible! They have an appetizer called "Chicken Lollipops" which is a must-try. The beach was pretty crowded due to the nice weather, but all of the lively people made for an entertaining afternoon.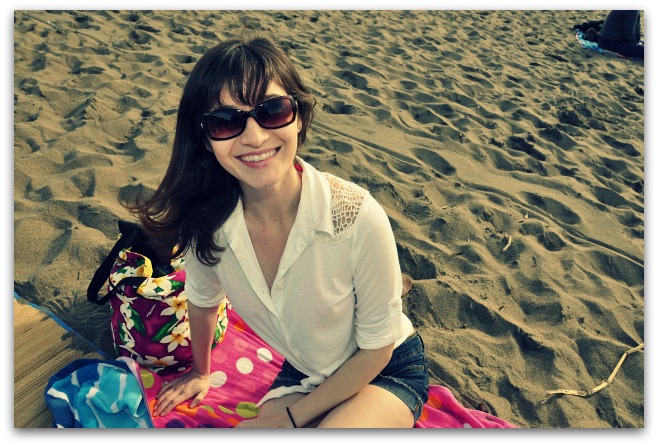 This zucchini fritter recipe is one of my favorite healthy snack recipes. They take a good amount of time to make, but you can make a large batch and then freeze some for later! If you have a food processor, it is much easier to make them, but you can also shred the zucchini by hand (I have done both before). Zucchini is made of mostly water, so it is really important to squeeze out as much water as possible – I usually get about 1/4 cup of water from one zucchini. I love these little zucchini pancakes warm with a dollop of cold, light sour cream.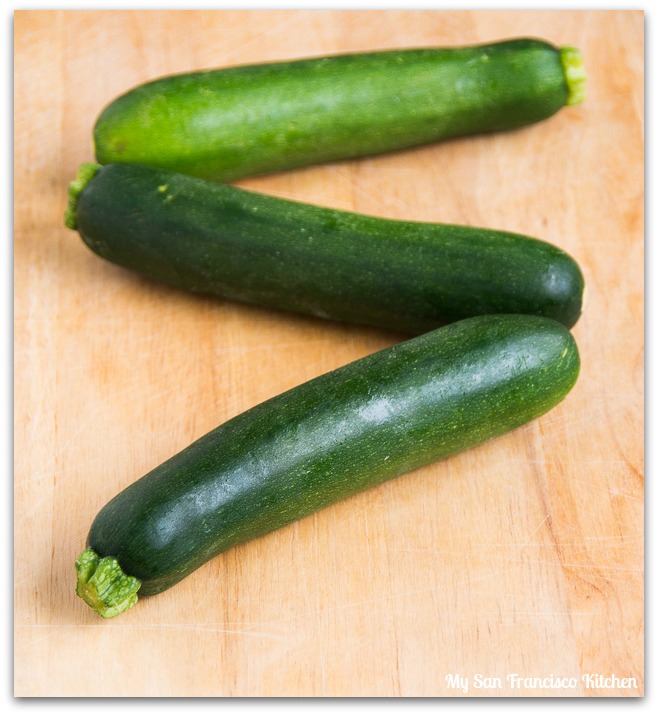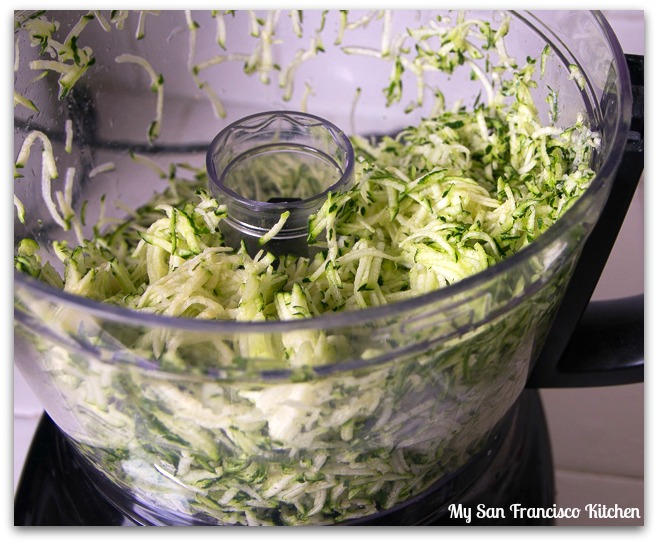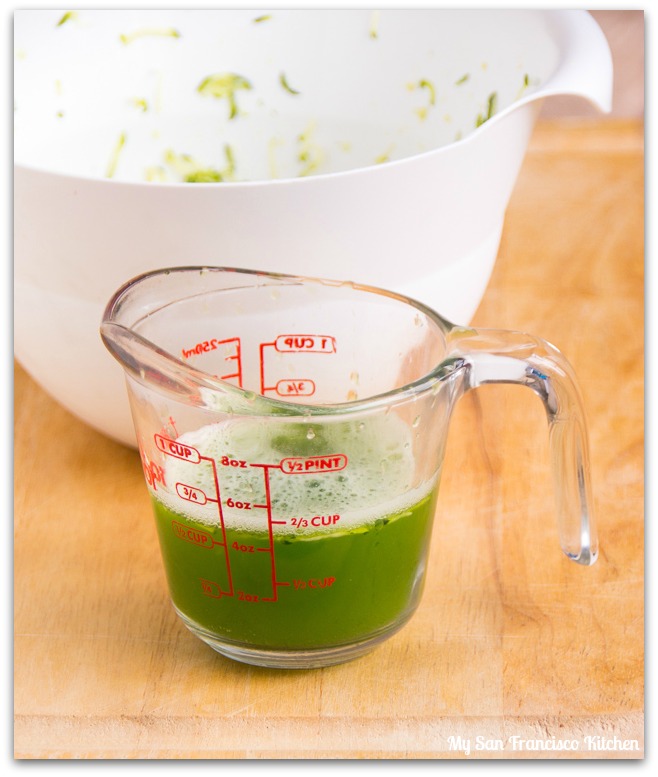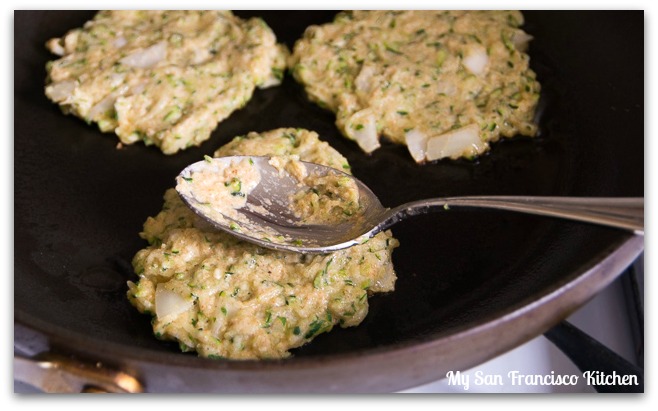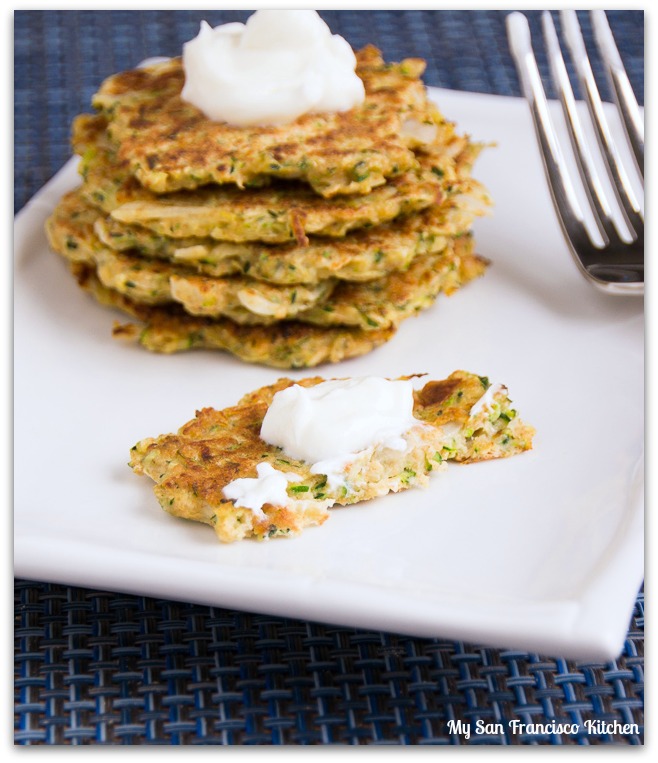 Zucchini Fritters
Ingredients
3 medium zucchini
½ tsp salt
¼ tsp pepper
¼ tsp paprika
⅓ cup finely chopped onion
1 egg
½ cup all-purpose flour
½ tsp baking powder
Canola oil
Instructions
Shred the zucchini by hand or in a food processor, then transfer to a mixing bowl and add the salt.
Using your hands, squeeze out as much water as possible into the sink or a bowl (I usually get ¼ cup per zucchini).
Mix in the pepper and paprika, then the onion, egg, flour and baking powder well.
Heat 1 tbsp of oil in a skillet over medium heat.
Once the oil is hot, drop 1 tablespoon of batter onto the skillet and press down with the back of the spoon to flatten. Flatter is better so they cook through!
Repeat until the skillet is filled, then cook each side for about 3 minutes (should be golden brown before flipping).
Serve with sour cream.
Makes ~10 fritters