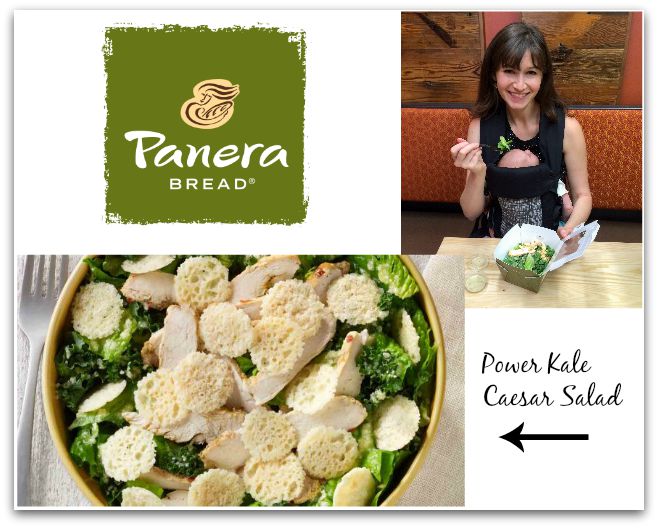 Hi everyone! Just popping in to share some exciting news about Panera Bread® with you today. Panera has become the first national restaurant company to share a list of unacceptable ingredients, and recently introduced a line of "clean" salads & dressings to their menu. Good for them for removing artificial additives form their menu items! I hope more restaurants will follow their example.
Last week my mom was in town visiting, and I took her to Panera for lunch to try their brand new salads. Baby girl was napping on me, so I was able to grab a quick bite with Mom! I tried the "Power Kale Caesar Salad with Chicken," which was really delicious. A whole salad has 520 calories and 42 grams of protein, and you also have the option of getting a half. Since my baby girl was born, I have been all about fast, healthy and clean meals, so Panera's new line of fresh salads are perrrffect. You can get them to-go, which is great because baby girl doesn't like to be out very long before she gets cranky. We can go on a nice little walk, and then I can grab a quick lunch at Panera before heading home.
What salads do you like to get at Panera? Check out more of their new salads here!