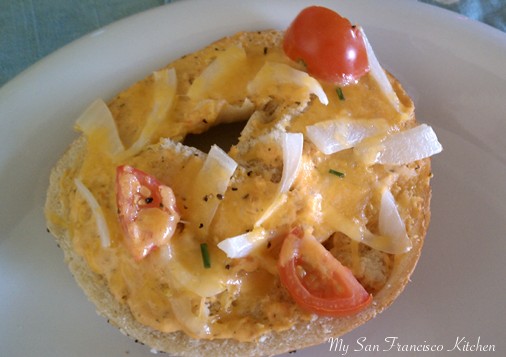 I was introduced to open-faced bagels in college through a little place in Isla Vista, CA called Bagel Café, and fell in love. There are so many different variations you can make! My all time favorite bagel to get there is called the "Deluxe Bagel Melt" and this recipe is my version of it. I love this recipe because its fast, and it makes a great breakfast, lunch, dinner, OR snack :). If you are an avocado freak like me, you can add a few slices of avocado to make a "Super Deluxe Bagel Melt".

Ingredients
1 bagel (flavor is your choice, but I use "everything"-yum!)
sun-dried tomato & basil cream cheese
thinly sliced onion pieces
1-2 thin tomato slices
1 slice cheddar cheese
pinch of lemon pepper seasoning
pinch of chopped chives
Step 1
Cut bagel in half. Spread a generous amount of sun-dried tomato and basil cream cheese on each face. Tip: Try to buy bagels at a bakery and not at your mainstream grocery store.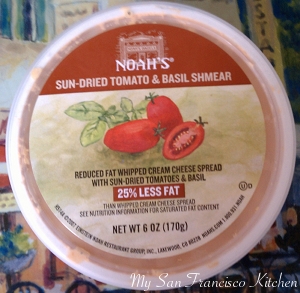 Step 2
Thinly slice onion and tomatoes, and place carefully on top of cream cheese. I used cherry tomatoes because I didn't have large tomatoes in my fridge when I made this, but they taste just as good. Top the bagel faces with cheddar cheese slice, and sprinkle lemon pepper seasoning and chives over the top.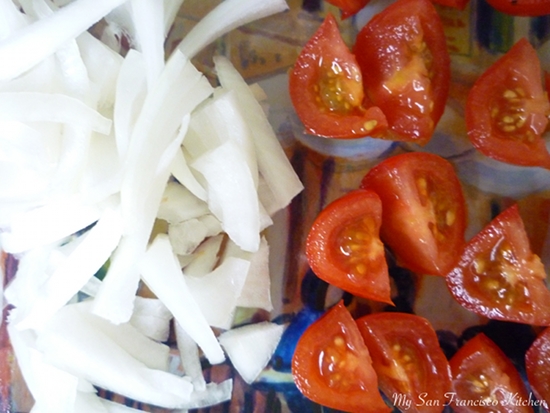 Step 3
Toast in a toaster oven on a setting between low and medium (watch to make sure the cheese does not burn) for about 5 minutes. The cheese should be fully melted, and the bagel should be a little crispy. If you don't own a toaster oven, bake for 5-10 minutes at 350 °F until cheese melts (leave in longer if you like it extra crispy).