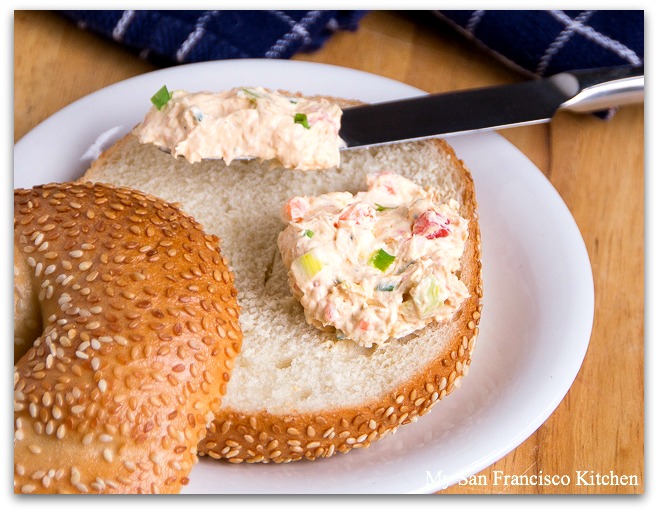 There are many places in San Francisco to get a delicious bagel for breakfast, but one of my favorite places to go is Noah's. Mainly for their incredible cream cheese shmears. I have been so spoiled by them that regular cream cheese is just too boring for me now! My favorite cream cheese to buy is garden vegetable, but a close second is sun-dried tomato and basil. One day when I was brainstorming some new recipes to create for the Magic Bullet blog, a light bulb went off in my head as I saw some light cream cheese in my refrigerator. Why not make my own cream cheese shmears at home? Much cheaper, and just as delicious! This garden vegetable cream cheese shmear is made with chopped carrots, red bell pepper, chives and celery. You can add whatever you think will taste good as well. Blend everything up in your Magic Bullet or blender and WAH-LAH! Homemade garden veggie cream cheese 🙂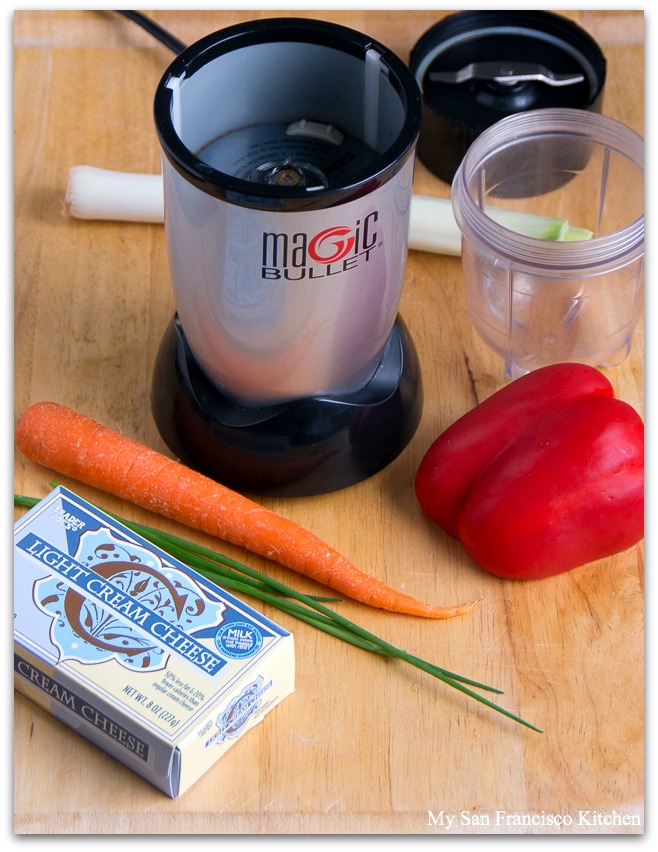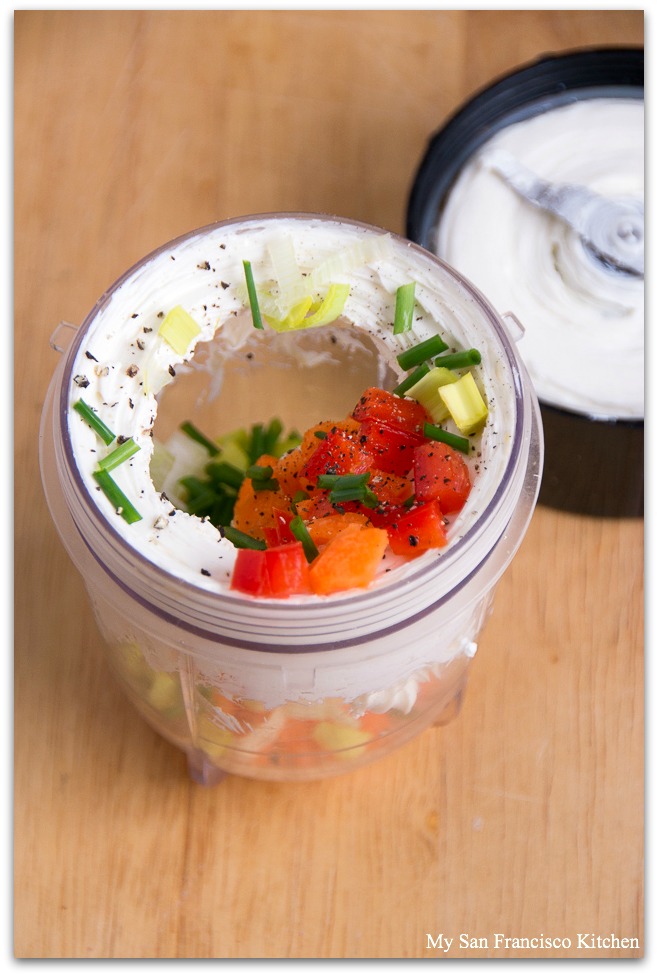 Garden Vegetable Cream Cheese
Ingredients
4 oz cream cheese, room temperature
1 tbsp finely chopped celery or leek
1 tbsp chopped fresh chives
2 tbsp finely chopped carrot
2 tbsp chopped red bell pepper
Pinch of salt and pepper
Instructions
Blend cream cheese until you get a creamy consistency.
Add remaining ingredients and pulse a few times until blended (do not over-blend if you want a chunky texture).
Enjoy with bagels or crackers. Keep refrigerated for up to 3 days.
Makes ~1/2 cup cream cheese
Follow me over at the
Magic Bullet Blog
for more yummy blender recipes!