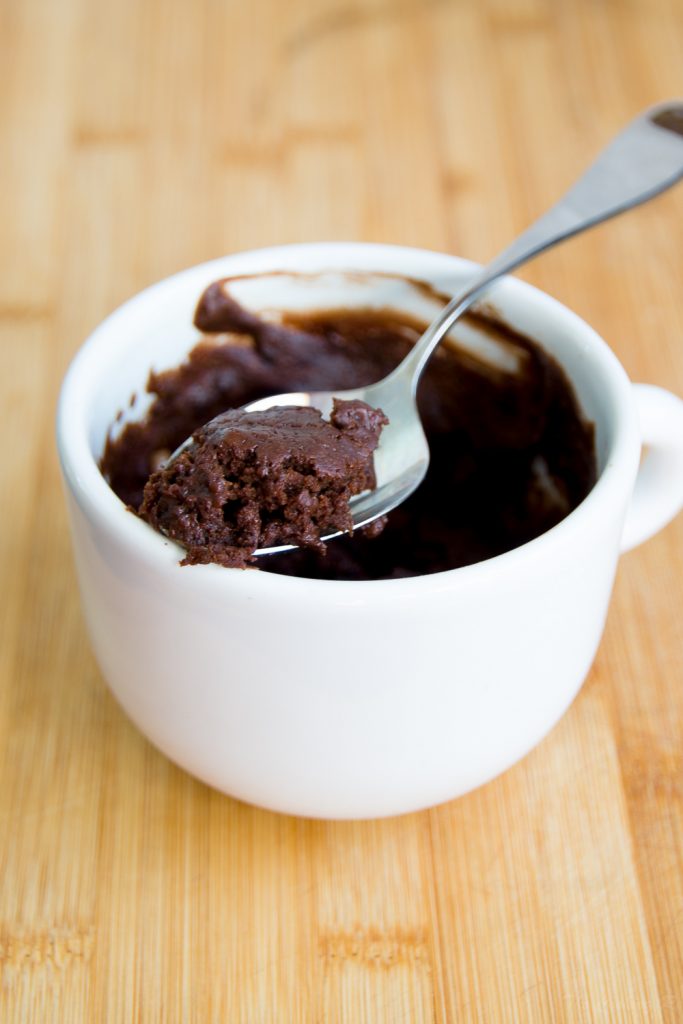 Hi! It has been a very long time, I know. The years really do go by in a blink… I am sitting here writing this post 2 kids, a dog, and house later since starting this food blog almost 10 years ago. So much has changed! I've missed it, and I've missed you. Please comment and tell me how you are all doing, if you happen to read this post.
I would like to call this post my "come back," and I am really hoping I have the time to start blogging again. As I sat down to write this tonight, the rare event of both kids being asleep by 8pm happened, and I was so excited to have a few moments to myself. Then, as I was typing the first sentence, my 4 year old came upstairs and my 4 month old started crying, simultaneously. I knew it was too good to be true. As I said, I will try to find the time to blog more recipes again!
Now, let's talk about this chocolate mug cake…with all of the stress and anxiety everybody is dealing with over the coronavirus and quarantines going on, I figured some of us really need some comfort food in their life right now. Who needs the stress of baking a whole cake? Enter this easy chocolate mug cake for one. Just like the title says, the whole cake is mixed up in a mug and "baked" in the microwave. I can't give you the magical number of seconds to cook it, though, because that depends on your preference. If you want it gooey (which is totally fine if it is underbaked because there are no eggs in this recipe!), start out with maybe 20 seconds, but if you want it fully done, go up to 40…
I like to pour some milk or vanilla ice cream on top. I know, so bad!
Chocolate Mug Cake for One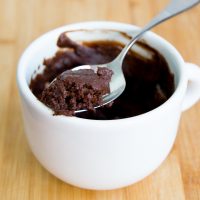 1 tbsp cocoa powder
2 tbsp all-purpose flour
1 tbsp sugar
1/8 tsp baking powder
2 tbsp milk
1 tbsp vegetable oil
Pinch of salt
Add all ingredients to a small mug and mix well.

Microwave for 25-40 seconds, depending on if you want it gooey or fluffy!