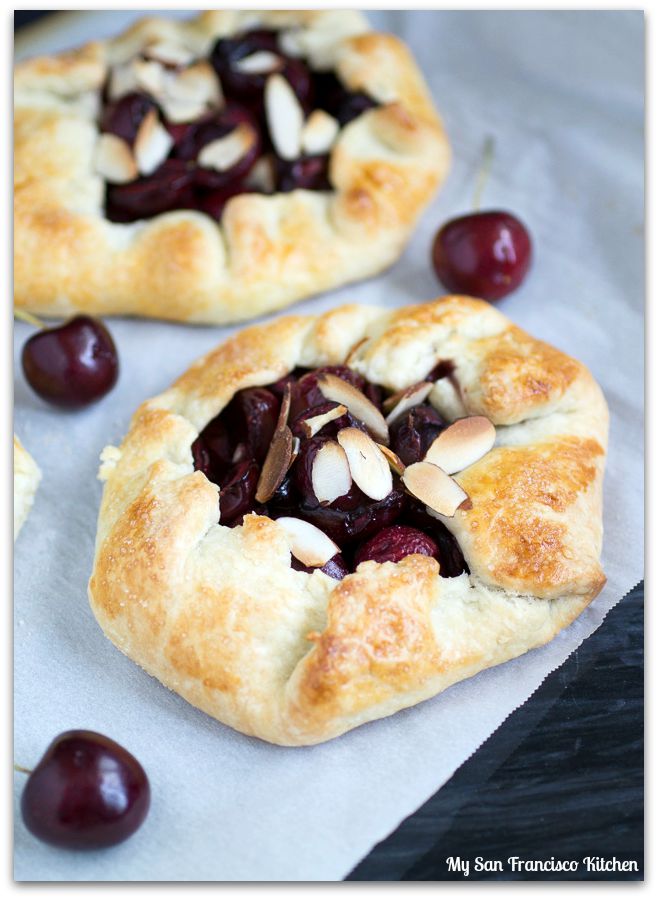 Ahhhh the galette. My very favorite pastry to make! The French galette is a free form pastry that is very forgiving. You can throw a ball of this sweet galette dough on a floured surface and roll into any shape once, and it will come out perfect. What other pastry recipe comes out perfect every time, no matter how you roll it? None that I know! Galettes are usually made large scale, enough to feed parties of 6-8, but I decided to bake these mini cherry galettes for individual desserts. Galettes come in two main forms: sweet and savory. I will definitely be trying out some savory galette recipes soon, but since cherries are in season for the summer my first galette recipe is a sweet one!
I wanted the edges to bake brown, and I knew this would require an egg wash. I didn't know, however, if the egg wash should be more egg yolk or egg white to brown my galettes. After doing some research, I found out that the egg white will cause browning, whereas the egg yolk will add the gloss effect. Using a whole egg will therefore create a brown, glossy crust, which is what I wanted. I added some water to thin my egg wash to make it easier to brush. I also learned that adding milk to thin your egg wash will cause more browning, due to the protein milk.
Did you learn anything new about egg washes?
Note that in this recipe I only sprinkled a pinch of sugar on the top of both the cherries and the crust. I didn't add any sugar to the cherries before filling the galettes, because I don't like it too sweet and I like to enjoy the natural flavor of the cherries. It is up to you how sweet you want to make them. I think pearl sugar on the crust right after brushing it with egg white would be a nice touch. You can top these mini cherry galettes warm and fresh out of the oven with a dollop of vanilla ice cream!
In my last post I promised to report my Thursday weigh-in results….so here goes! Yesterday I weighed in at 132.4, meaning I lost 1 pound since last week. So far I am on track with losing 1 pound per week, yay! It has been hard work watching what I eat and exercising 1 hour every day, but it is nice to see results – even if the progress is slow! One of my friends was asking my the other day if I let myself have a "cheat day," and the answer is kind of. On most days I am good about skipping the sweets and watching the calories, but every once in a while I am tempted with a cherry galette or frappucino or cookie and give in…which in my opinion, is totally ok! If I completely restricted myself, I would be miserable. I still gotta have my sweets sometimes, just a lot less than I used to 🙂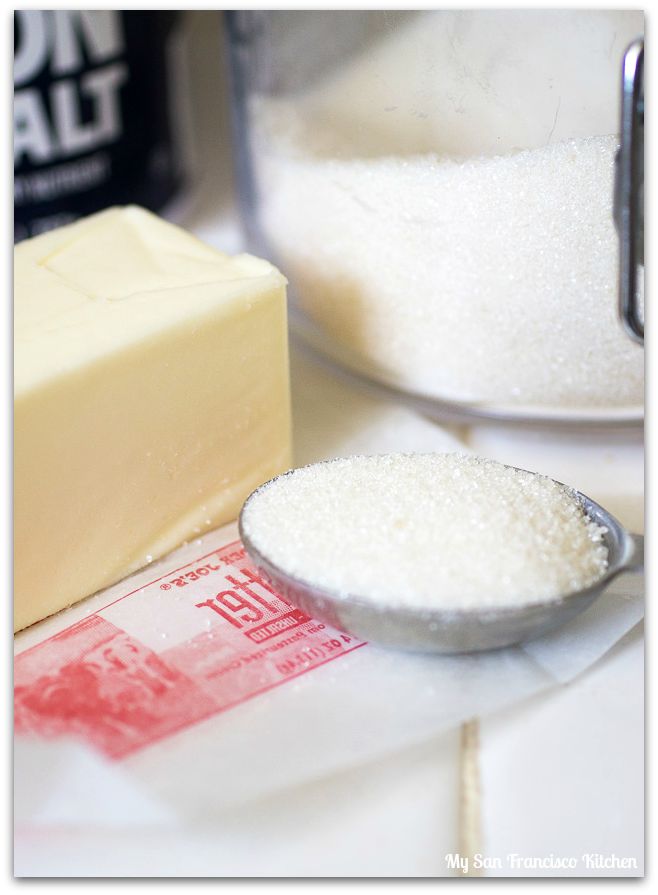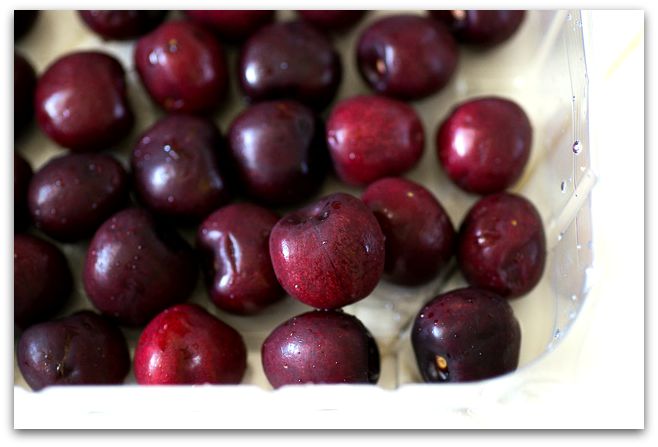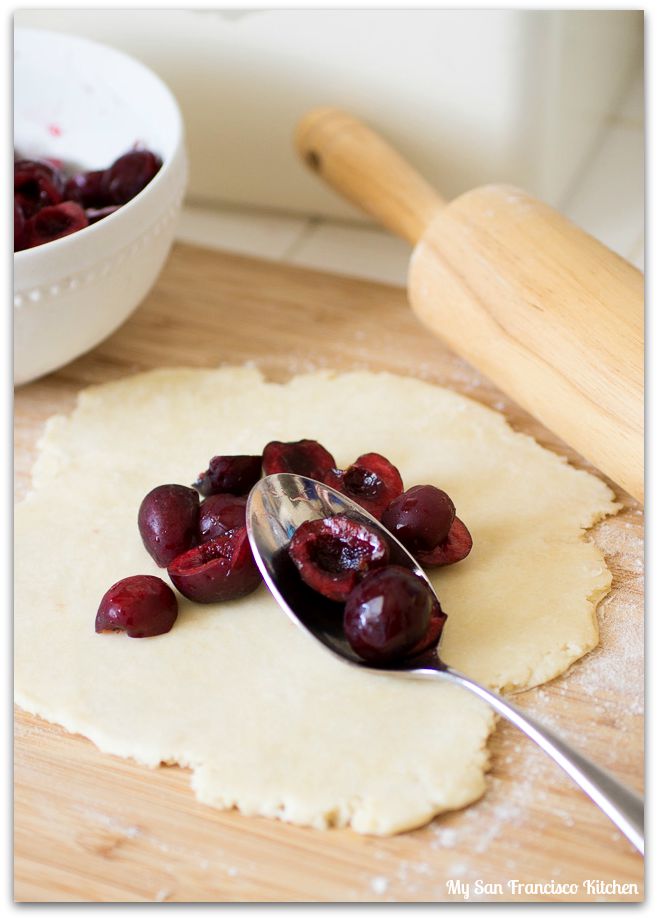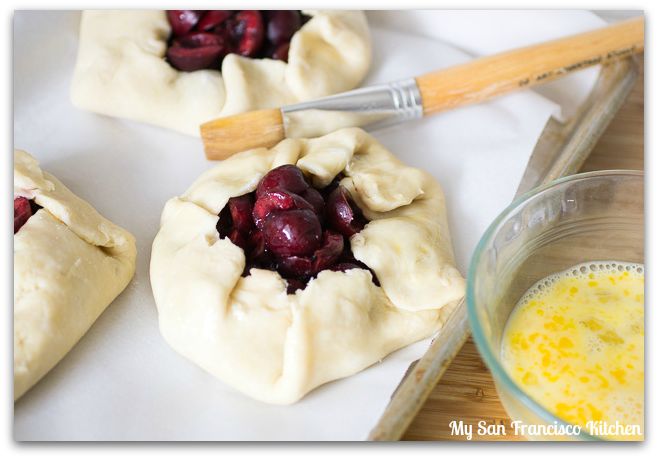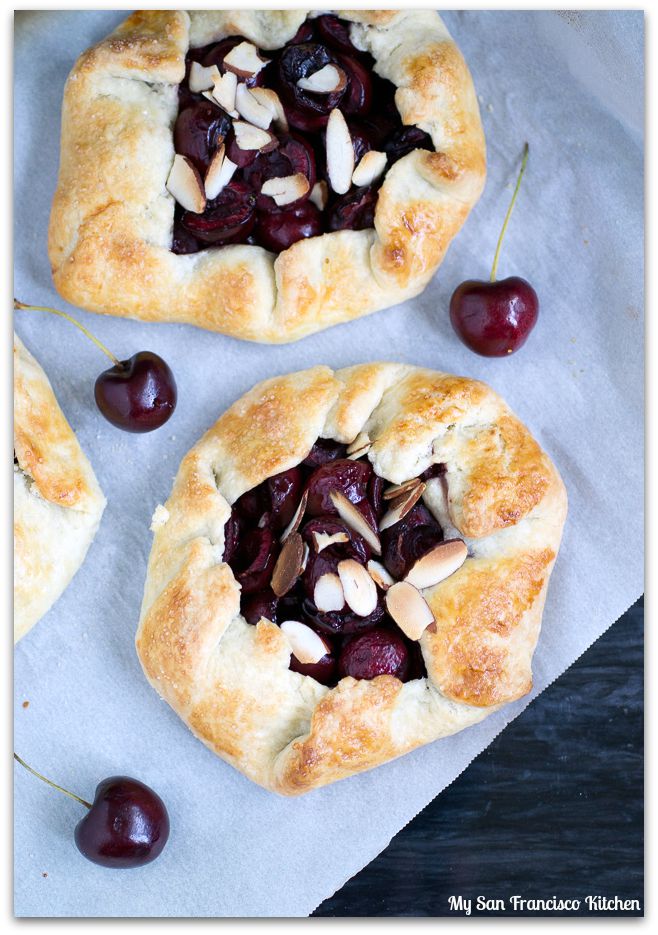 Mini Cherry Galettes
Ingredients
Crust
1¼ cup all-purpose flour
1 tbsp sugar, plus more for topping
¼ tsp salt
½ cup (1 stick) unsalted butter, cubed and chilled
⅓ cup cold water
1 egg (for egg wash)
Filling
2 cups fresh organic cherries, pitted and halved
¼ cup sliced almonds
Instructions
Add the flour, sugar, salt and butter to a stand mixer and food processor, and mix until butter is evenly cut in.
Slowly add the ice water while mixing until the dough starts sticking together (you don't want it too dry or too wet, and the dough should not be overmixed!).
Gather the dough into a loose disc with floured hands and wrap in plastic wrap.
Chill the dough in a refrigerator for 30 minutes.
Preheat the oven to 400 degrees F.
Slice the dough into 4 even parts, and roll out onto a floured surface to 5-inch wide circles. Do not worry about getting clean edges - it is part of the look!
Transfer the galette dough to a baking sheet.
Fill each galette with the sliced cherries and wrap the edges around it by moving around the galette in a circle, folding along the way.
Beat the egg and add a little water to thin. Brush the edges of each galette with the egg wash until evenly wet.
Sprinkle sugar on top of the galettes, followed by the sliced almonds.
Bake for 20 minutes, until edges are golden brown.
Makes 4 galettes