Savor those special holiday moments, from baking to gift wrapping, with this delicious gingerbread men cookie smoothie. It has bananas and gingerbread cookie spices. Blend in some gingerbread cookies to make it extra delicious!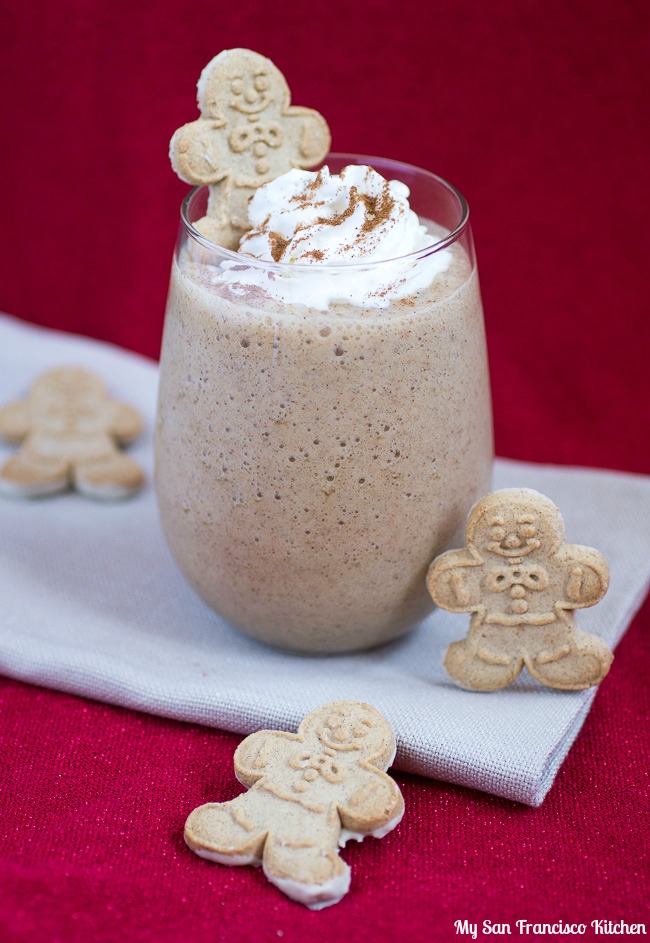 I don't know about you guys, but this time of year is always in fast forward for me. The days go by so quickly when there is so much to do! Travel planning, holiday photos, baking (my favorite part), and gift shopping have been filling my days these last few weeks. We took our Christmas card photo with Leila last week and I ordered them yesterday…I can't wait to see them in person! Are you taking holiday photos this year?
During this crazy busy time of the year, smoothies get me through most of my afternoons. The other day I was experimenting with gingerbread flavors, and made this gingerbread men cookie smoothie. You can make a healthy version by omitting the gingerbread men cookies, since it only has milk (or almond milk), bananas, molasses and spices that are used in gingerbread cookies. I like to add in a gingerbread cookie for extra deliciousness, and top the gingerbread smoothie with whipped cream and cinnamon. I love the way this gingerbread men smoothie smells! It reminds me of the holiday season. 
Most years I like to bake gingerbread men cookies, but this year my holiday baking is really limited because it is hard to do a lot of baking with my 6 month old during the day. She helped me do a little baking, though, so I will share what we are making this season with you guys soon! 🙂
Are you guys loving the Christmas music playing everywhere as much as I am? I don't think I could ever get sick of it. On Thanksgiving, we were actually playing Christmas music because we were so ready for the season! Turn on your Christmas radio and blend up this yummy gingerbread men cookie smoothie!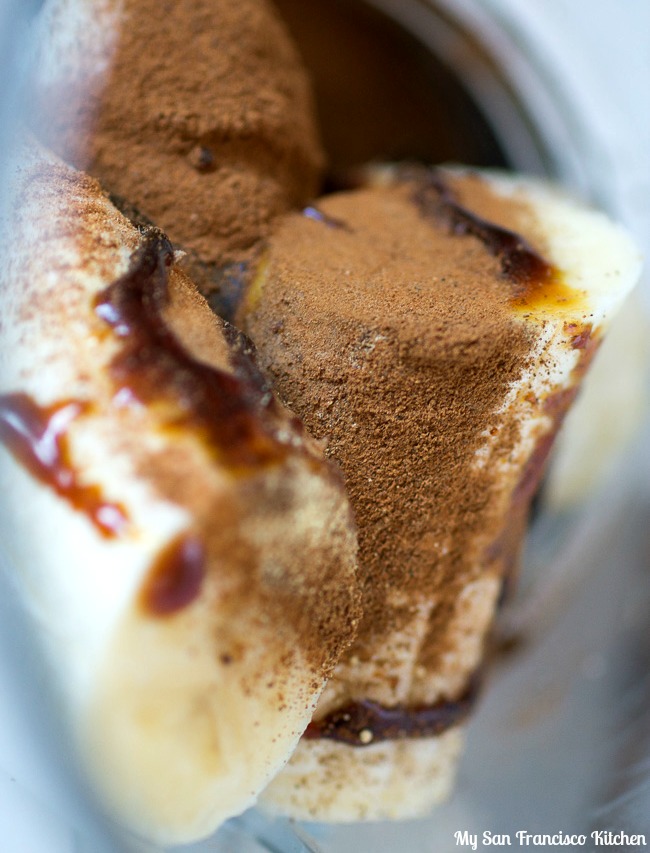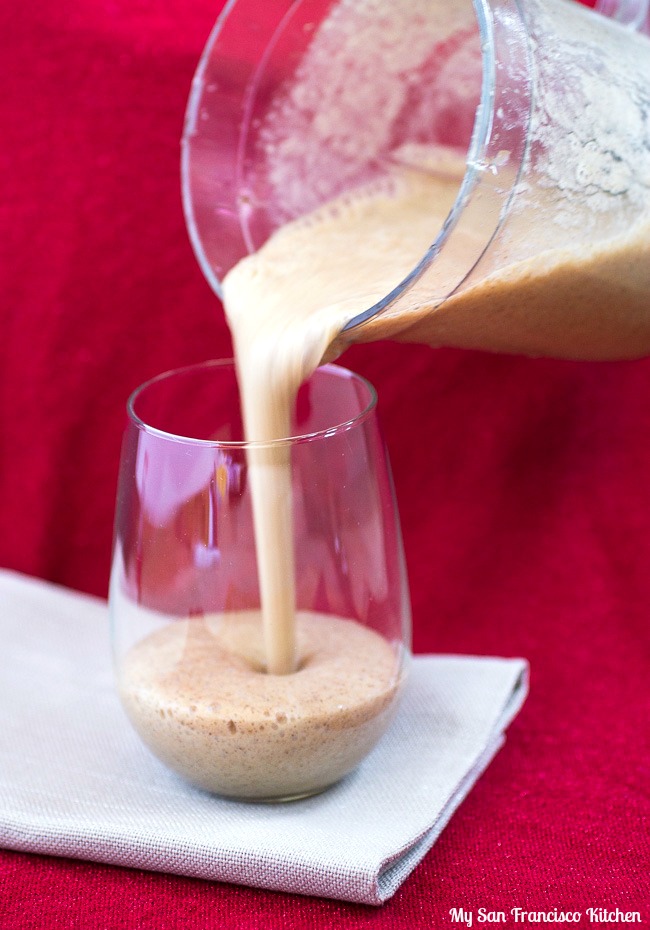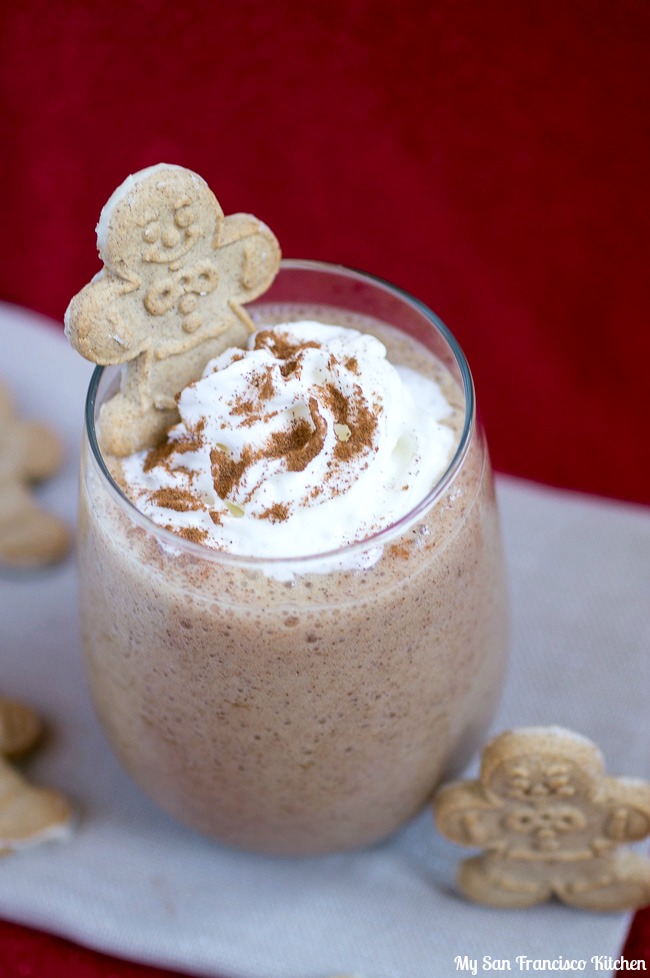 Gingerbread Men Cookie Smoothie
Ingredients
1 cup milk or almond milk
2 bananas, peeled, sliced and frozen in a baggy
2 tsp molasses
½ tsp ground ginger
1 tsp cinnamon
¼ tsp nutmeg
½ tsp vanilla extract
½ cup ice (optional)
1 gingerbread man cookies (optional)
Instructions
Add all ingredients to a blender and pulse a few times until smooth.
Makes 2 smoothies