I am a little late, but I want to wish you a Happy Thanksgiving! I hope you got to spend time with your loved ones and celebrate all of your blessings over a warm home cooked meal. This year we spent Thanksgiving in Lake Tahoe, where is has been snowing ever since we arrived! Take a look at the view outside of our cabin: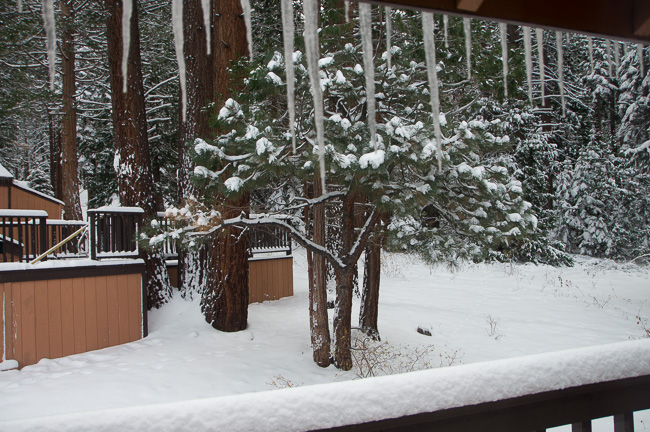 It was a white Thanksgiving here in our cozy cabin, which meant a lot of warm drinks and sitting around the fire watching the snow fall outside of the window. It has been so cozy! For our Thanksgiving dinner, we divided up the dishes, so each person made something for our feast. Here is what was on our Thanksgiving menu…
Butternut Squash Soup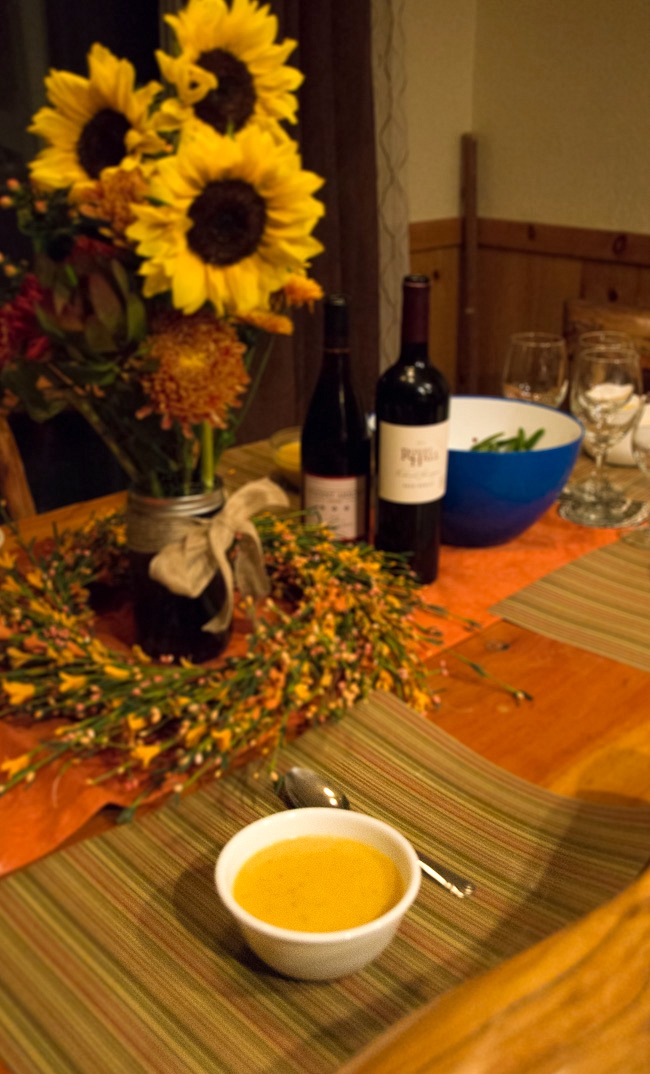 Green Beans with Cranberries and Sliced Almonds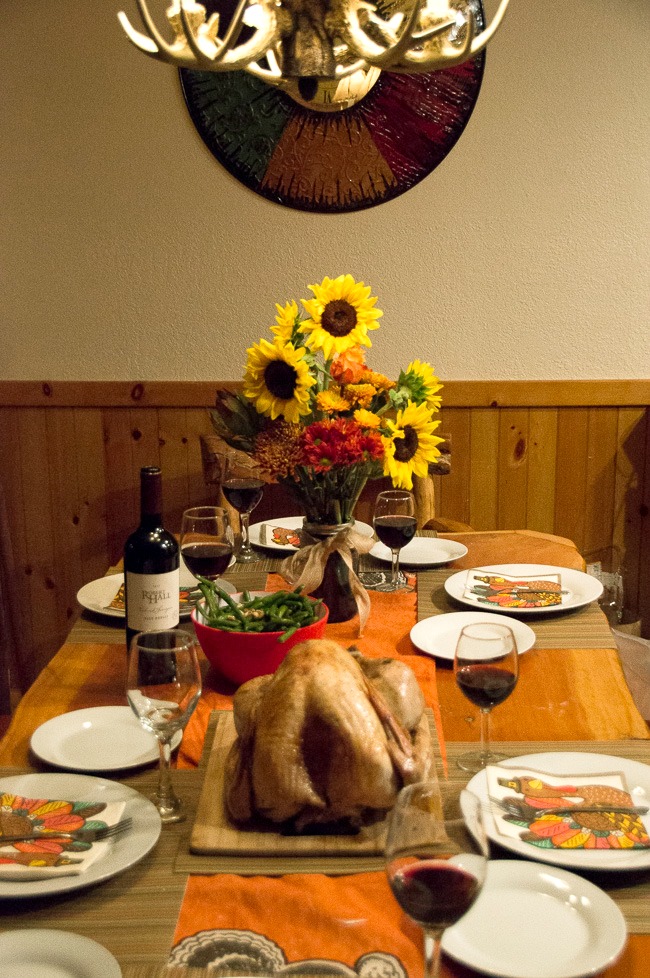 And of course, the TURKEY!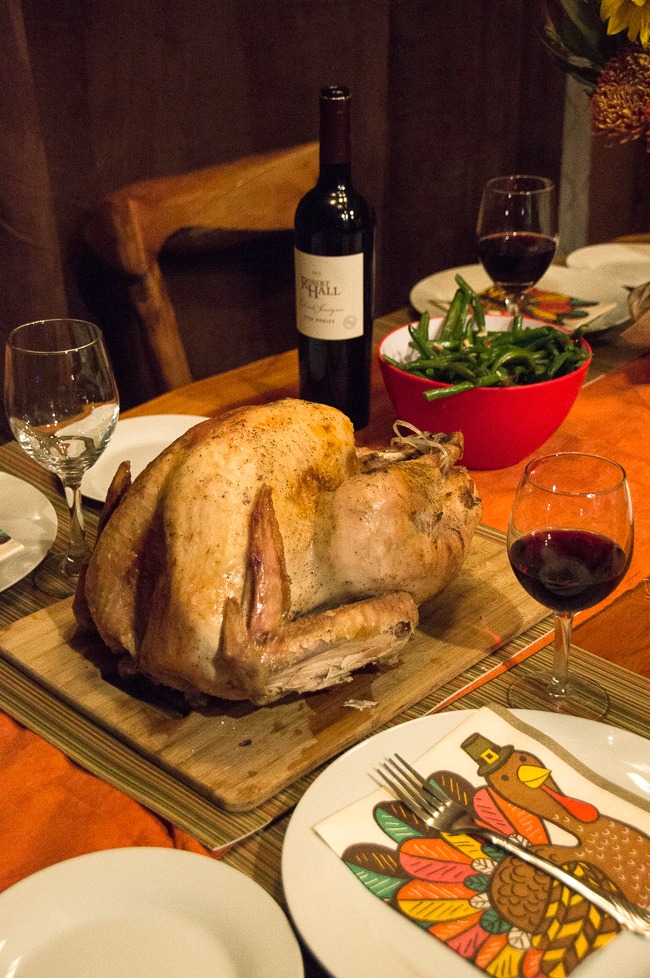 We also had mashed sweet potatoes, a salad, apple cider, and two desserts: apple pie and a pumpkin cream cheese roll cake! Yum!!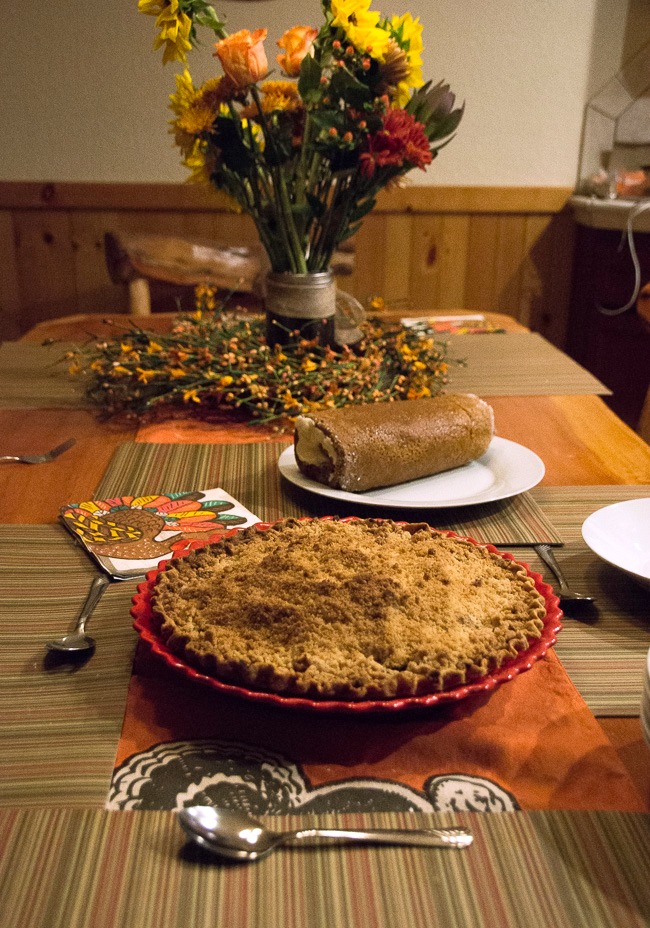 It was Leila's first Thanksgiving, and although she couldn't take part in the feasting, she had a lot of fun watching everyone cook (and eat!). I made the green beans and the apple pie, using my mom's recipe.
What was on your Thanksgiving menu? Did you cook something this year?