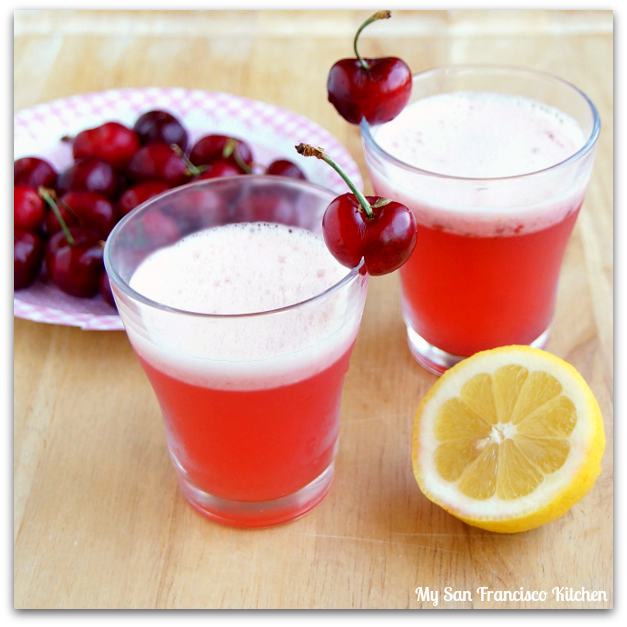 It's Friday, and I should be happy, but I'm not. Today marks the end of my week off from pharmacy rotations, and I don't have another break for a really long time! It went by too fast, since I was busy cleaning and catching up on other things I didn't get to during my last rotation. I was thinking about going on a picnic this weekend, if the weather is nice. Earlier this week I made this organic homemade cherry lemonade with some fresh organic cherries my friend gave to me. This is the perfect drink to take along on a picnic! Don't you love the color? It comes out to be a bright pink lemonade. It is really easy to make: just add lemons, ice, water, sugar and pitted cherries to a blender and you get a nice, foamy top! I don't like my lemonade too sweet, so by making it at home I am easily able to control the amount of sugar. Make small adjustments, because just like with spice, you can always add more, but never take away. I never like to make too much because I always want it freshly made, so this recipe only makes enough for two servings. You can double or triple it for more!
Today is the 26th wedding anniversary of my parents. Congratulations Mom and Dad, I love you!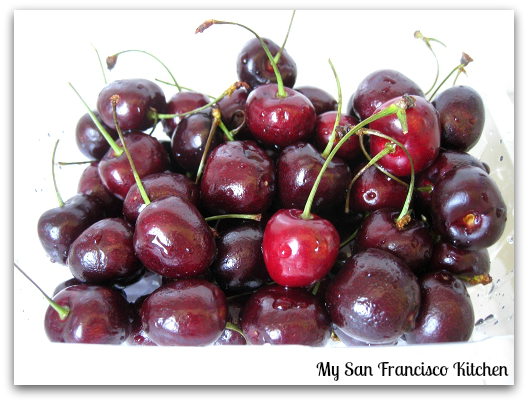 Homemade Cherry Lemonade
Ingredients
3 tbsp granulated sugar
¼ cup lemon juice (~2 lemons)
1½ cups cold water
¾ cup ice
6 organic cherries, stemmed and pitted
Instructions
Place all ingredients in a blender and blend for 30 seconds.
Makes 2 cups