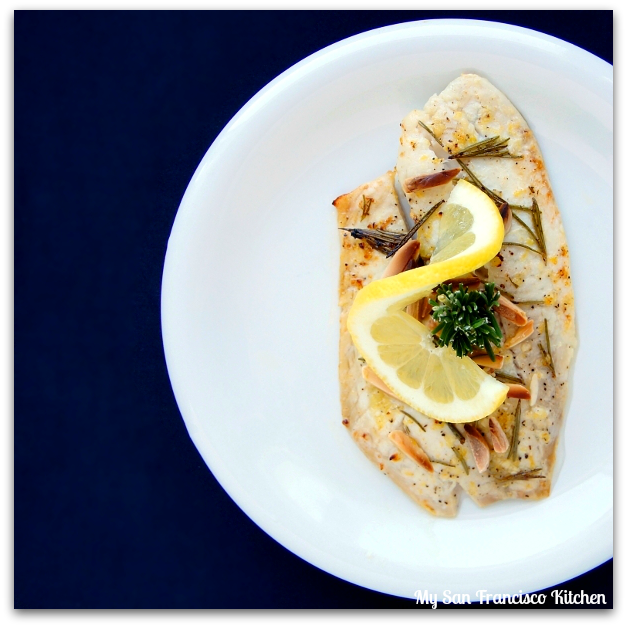 Did you know that I used to hate fish? Before I met my husband, I swore I would never eat it. Of course, with his love for fish, I eventually found myself trying a light, white fish in Malibu, CA and completely loved it. I was immediately fascinated with the many ways one could decorate fish – herbs, garlic, lemon, tomatoes, nuts – it seemed endless. One of my favorite fish to experiment with is tilapia, because the flavor is not very fishy. This allows you to add almost anything you want and it will always come out great! This weekend I made lemon rosemary tilapia with garlic and slivered almonds on the top (I learned garnishing something with almonds is called "amandine" – isn't that a pretty word?). I love that this recipe is so easy and fast to make, it is perfect for any night of the week! I like to serve this tilapia dish with a side of vegetables and potato wedges or jasmine rice.
This morning I woke up to many of my neighbors leaving at an early hour, including my husband, to go watch the annual San Francisco "Bay to Breakers" race/celebration. Apparently it gets pretty crazy here, but I had enough of that during my college years so I preferred to sleep in on my Sunday 🙂 Does that make me sounds old? I think it does!
What are you plans for the day?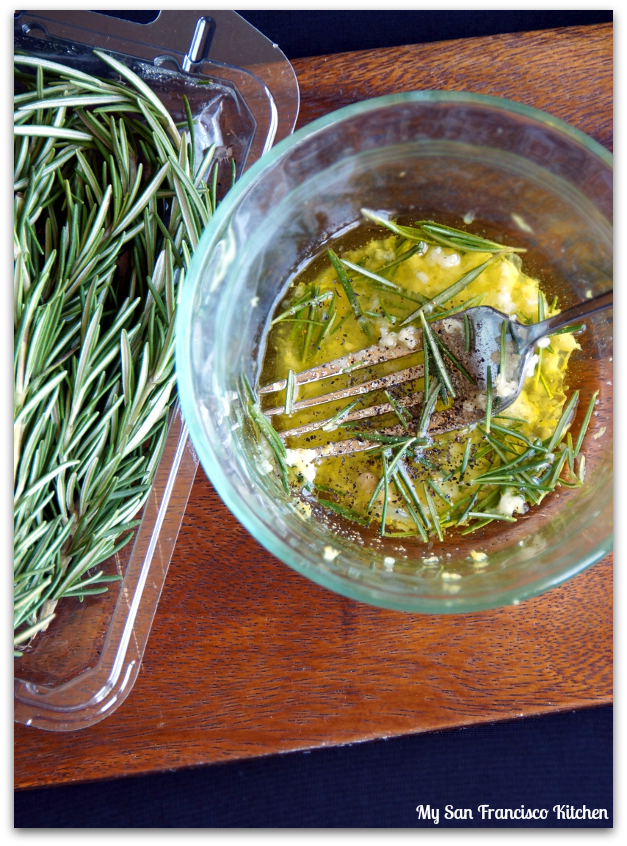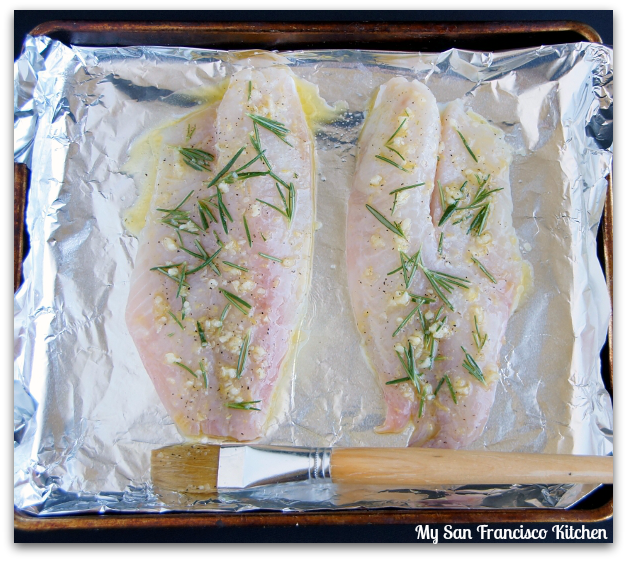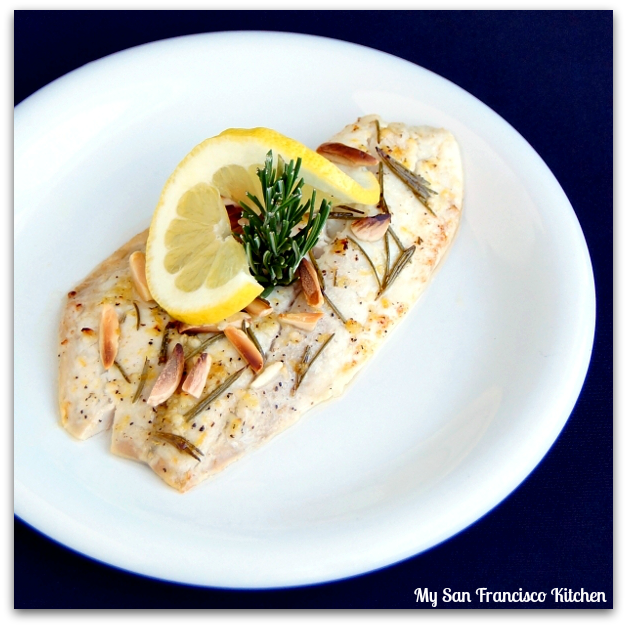 Lemon Rosemary Tilapia Amandine
Ingredients
2 tilapia fillets, defrosted
2 tbsp olive oil
½ lemon
2 cloves garlic, minced
2 tbsp fresh rosemary, chopped
¼ tsp salt
¼ tsp pepper
2 tbsp slivered almonds
Instructions
Preheat a toaster oven or oven to 325 degrees F.
Line a baking sheet with aluminum foil and grease with olive oil, using a brush or your fingers.
Place the two tilapia fillets on the baking sheet.
In a small bowl, add the juice from ½ lemon, freshly grated lemon zest from the ½ lemon, olive oil, minced garlic, rosemary, salt and pepper. Stir well.
Evenly distribute between the two fillets, using a brush to completely cover them with the lemon mixture on one side.
Bake in the oven for 10 minutes, then quickly remove and top each fillet with 1 tbsp slivered almonds.
Set the oven to broil, and broil for a few minutes - make sure to watch carefully because you want the almonds to be slightly browned but not burnt!
Garnish with lemon slices and fresh rosemary on top, then serve immediately.
Makes 2 fillets