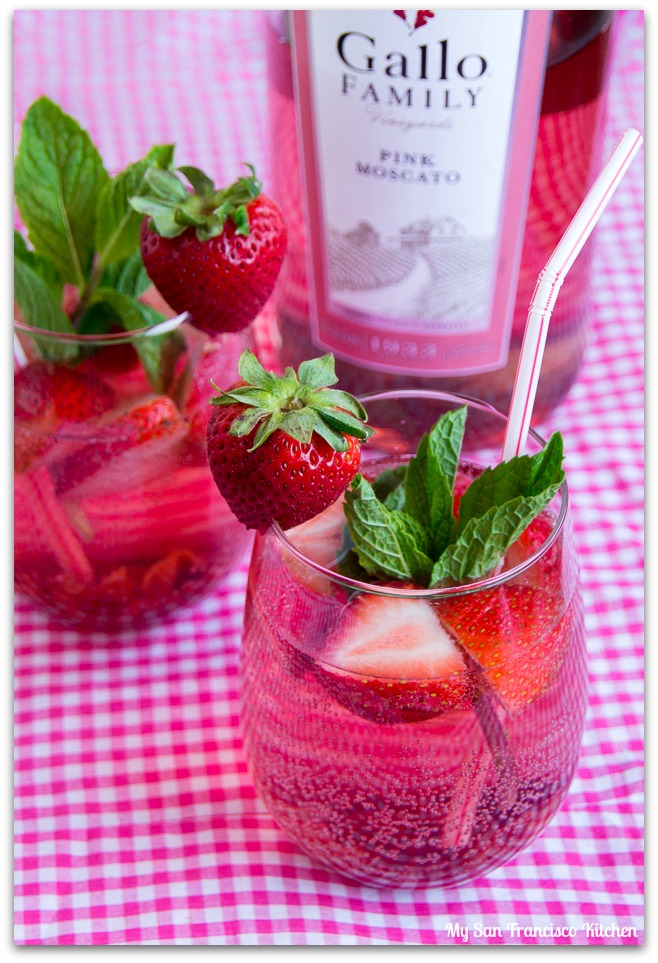 Did you know Friday, May 9th is national Moscato Day?
[tag_17492_placeholder]
I was never a wine drinker until I tried moscato for the first time, and I fell in love! It is my favorite wine. Recently, wine cocktails have been becoming more popular. I usually drink white moscato, but I decided to mix things up a bit and create a pink moscato cocktail with Gallo Family Vineyards Pink Moscato for their "Mix It Up With Moscato Challenge". It has a light flavor of citrus and berries – really delicious! Strawberries and cherries go great with the flavor, hence my "pretty in pink" wine cocktail! I love letting the mint soak for a few minutes to get more minty flavor in it.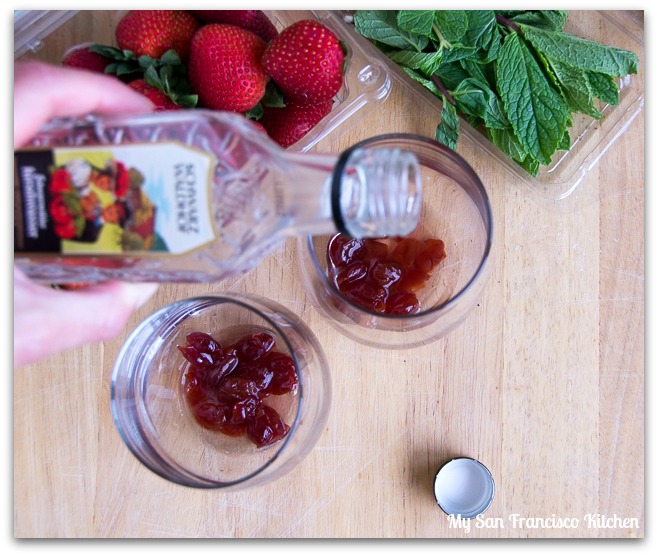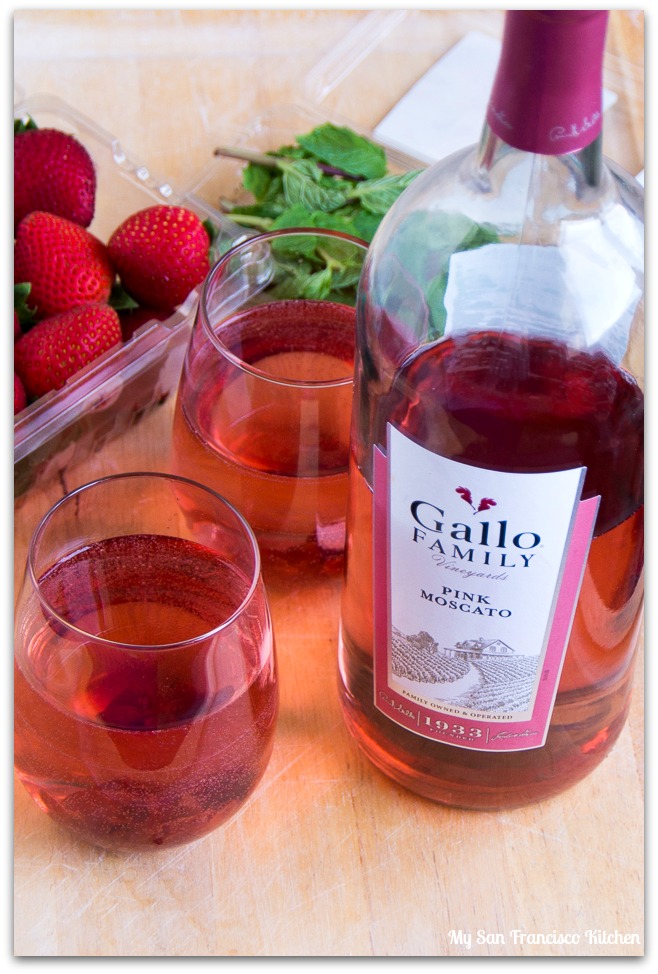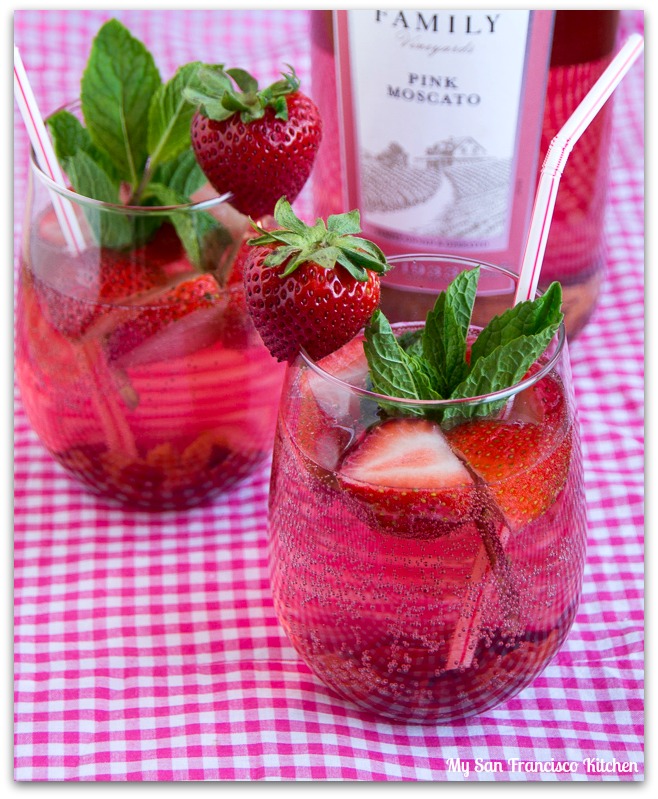 Don't forget to Save your Gallo Family Vineyards corks to help raise up to $50,000 for the Meals on Wheels Association of America! From now until December 31, 2014, Gallo Family Vineyards is helping feed families by donating $1 to the Meals On Wheels Association of America for every one of our wine corks that you send us (up to $50,000). All you have to do is uncork a bottle of wine to share with your family and mail the cork to our family, or submit a photo of the cork to Gallo Family Vineyards electronically. See the Gallo Family Vineyards Website for more information.
Gallo Family Vineyards Moscato is available for $4.99/ 750ml bottle at local wine retailers and grocers nationwide, as well as online through The Barrel Room. To find a store near you, visit http://www.gallofamily.com/where-to-buy.html
A few fun announcements for Moscato Day:
Moscatofy Yourself on the Gallo Family Vineyards website with a fun quiz to determine which Moscato best fits with your personality beginning May 9th!
[tag_17494_placeholder]
Be sure to join Gallo Family Vineyards National Moscato Day Twitter Party and virtual live toast on May 9th at 7 pm ET / 4pm PT for your chance to win one of five $100 Visa gift cards (winners announced throughout the party. See Official Rules).
RSVP here: http://www.copykat.com/2014/05/02/pina-colada-moscato-wine-cocktail, or just tag #MoscatoDay and @GalloFamily in your posts! Host/CoHost: @copykatrecipes / @ModernDayMoms.
Follow @GalloFamily on Twitter
Enjoy!

Pretty in Pink Wine Cocktail
Ingredients
12 oz Gallo Family Pink Moscato
2 oz cherry brandy
¼ cup chopped, pitted cherries
4-6 strawberries, hulled and sliced (plus more for garnish)
2 stems of fresh mint leaves
Instructions
Add the cherries to the bottom of an 8-oz glass, followed by 1-oz cherry brandy.
Divide the moscato into each glass, and drop the sliced strawberries and mint on top.
Garnish with a fresh strawberry on the side of the glass and serve chilled.
Makes 2 cocktails
Disclaimer: You must be 21 years or older to drink alcoholic beverages and as always, please remember to drink responsibly.
This post brought to you by Gallo Family Vineyards. All opinions are 100% mine.