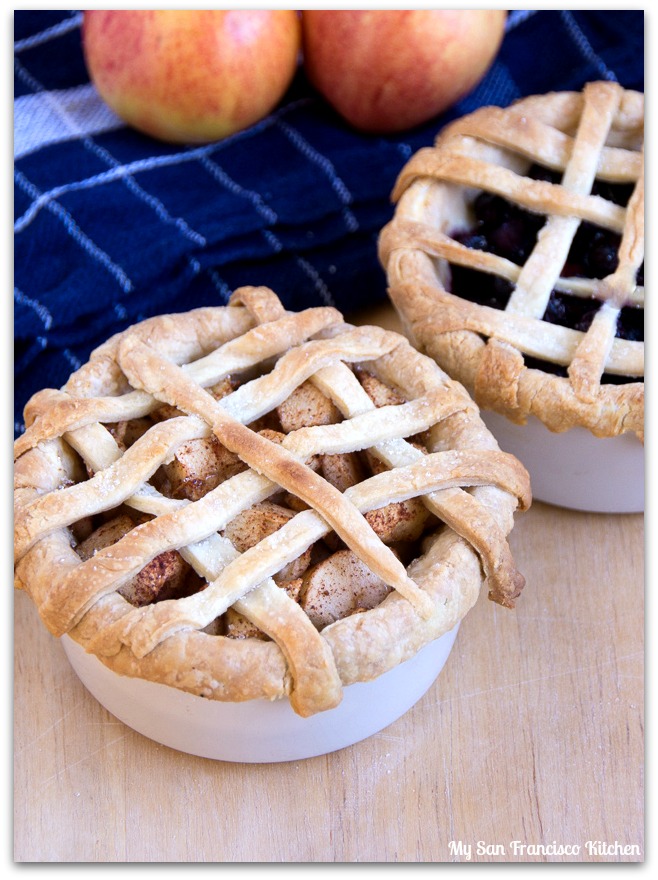 Whenever I have leftover dough from making quiche or something, I use it to make mini pies for dessert! These miniature fruit pies are the perfect individual dessert, because each person can have their favorite fruit. You can fill them with apples, blueberries, strawberries, peaches, blackberries, raspberries, cherries, etc. Sprinkle a little sugar on top for a sweeter dessert. You can make shapes out of the dough for the top crust, or make a simple crisscross lattice on top. Don't forget the vanilla ice cream or whipped topping 😉
What is your favorite pie filling?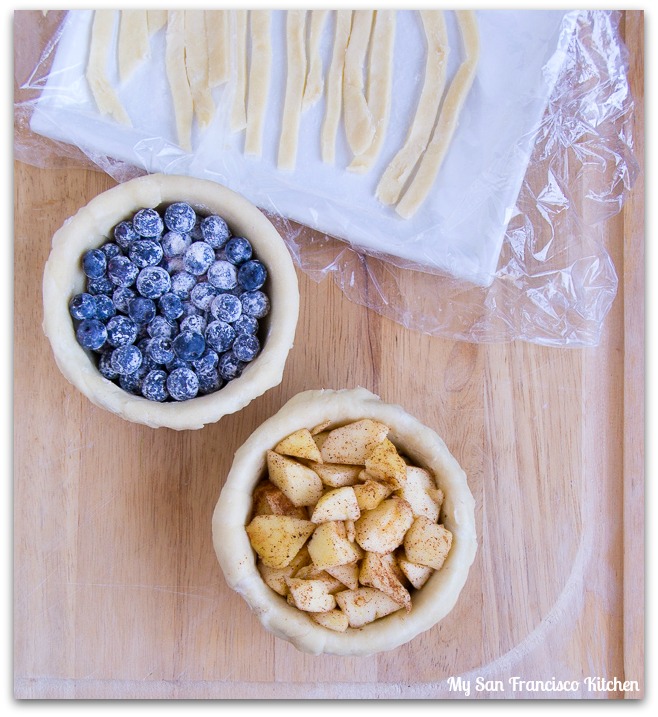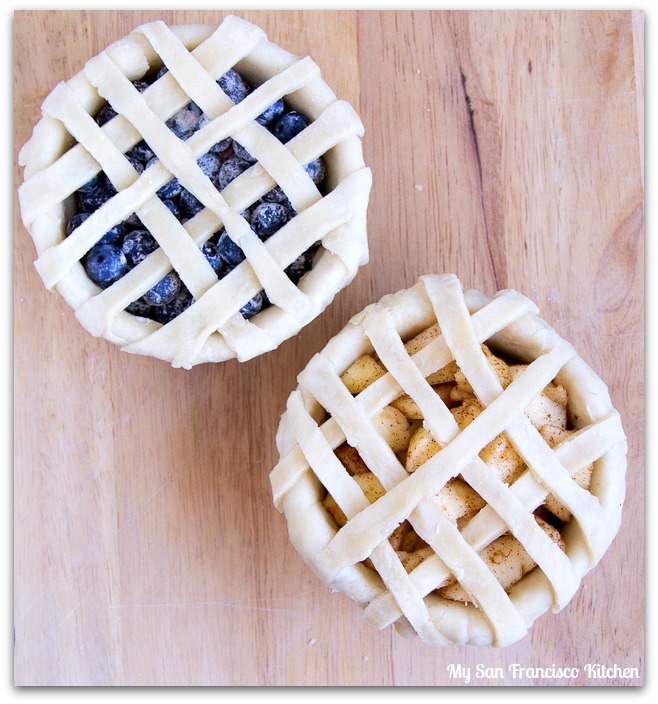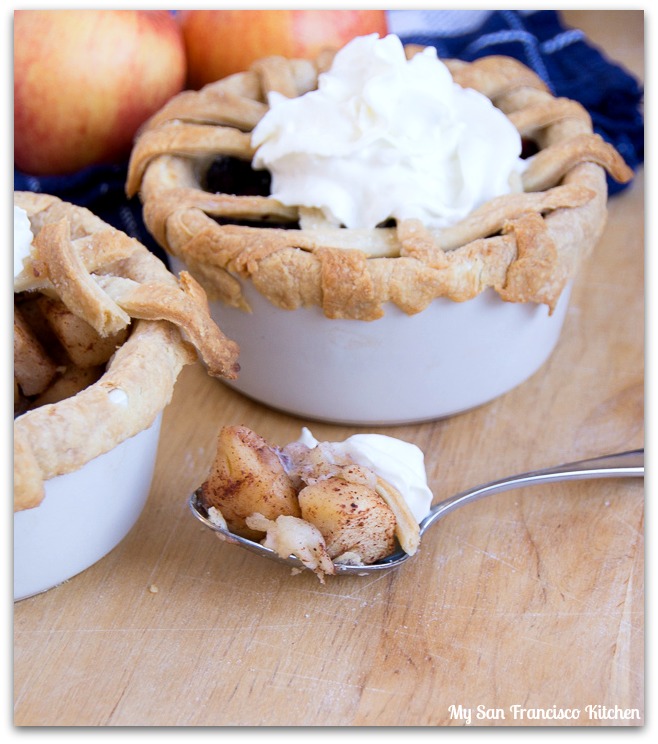 Mini Fruit Pies
Ingredients
Crust
1 cups all-purpose flour
¼ tsp salt
5 tbsp unsalted butter
1 tbsp shortening
3 tbsp cold water
Filling
2 cups of your favorite fruit filling
Instructions
Cut in shortening and butter to mixed flour and salt in a bowl with a pastry blender or fork until the dough becomes crumbly (pea-sized).
Add 1 tbsp cold water at a time and mix with fork.
Flour hands and gather dough into a ball.
Knead a few times on a lightly floured surface, and flatten.
Wrap with wax paper or plastic wrap and refrigerate for 30 minutes.
Preheat oven to 375 ºF.
Roll dough to ¼-1/2 inch thickness, then use a 4-inch ramekin to cut out two circles, leaving 1.5 inches extra for each. Use remaining dough to cut 4-inch long strips for the top crust.
Press dough into ramekins, and poke holes with a fork into the bottom and sides.
Add 1 cup fruit filling to each.
Place the strips in a crisscross pattern over the top of the pies, and bake for ~30 minutes (fruit filling should be bubbling). Cover the crust with aluminum foil if starting to brown too much.
Makes 2 mini pies