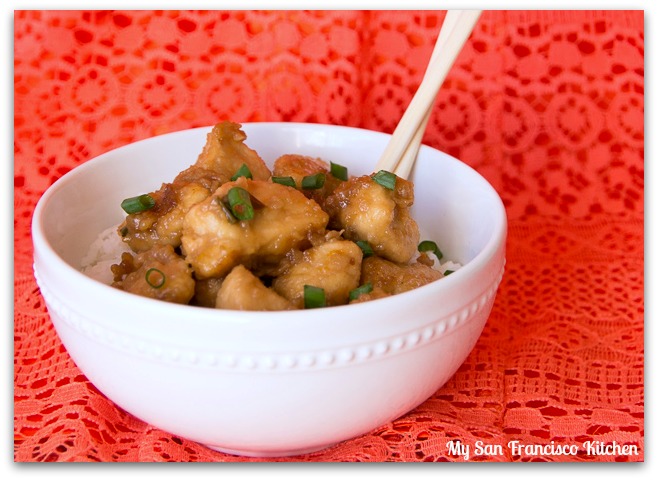 Although I love takeout, sometimes it is a little too salty for me. A much healthier alternative is making your favorite takeout foods at home! That way, you can control what you are putting into the food. You can make it ahead of time and keep in in the refrigerator until ready to eat. To cut down the sodium, I use reduced sodium soy sauce for the sauce base. This crispy orange chicken is really flavorful, and goes great with a bowl of rice and some broccoli on the side.
A few years ago, I started getting more picky about meats. I am really lucky where I live right now, because there are a few different grocery stores nearby that offer organic free-range chicken. Double the recipe and save some leftovers for lunch the next day!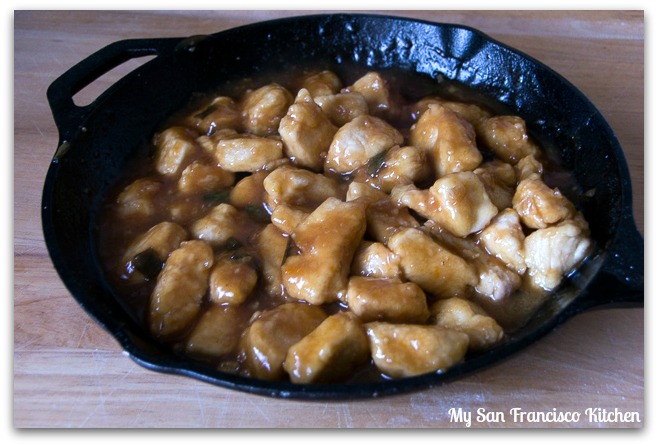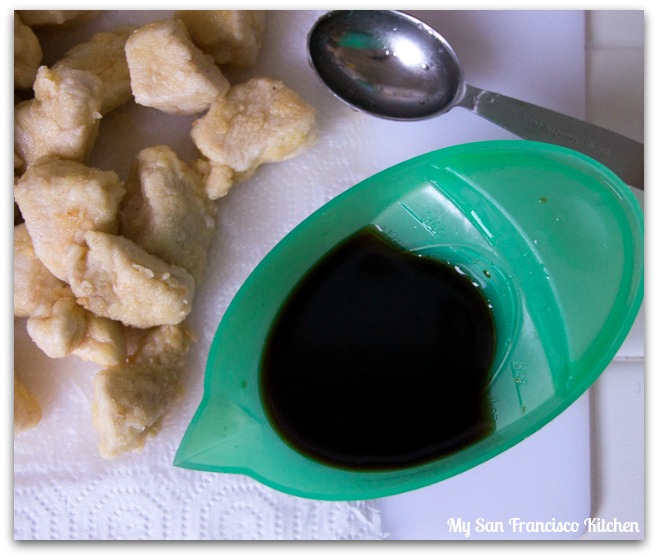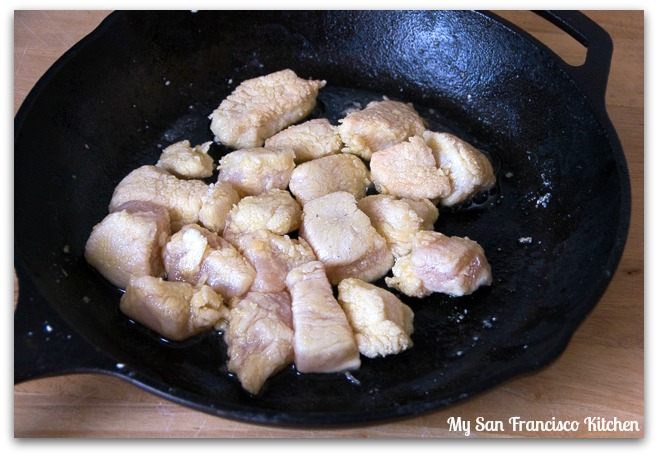 Orange Chicken
Ingredients
2 boneless skinless chicken breasts, cubed
1 egg
½ tsp salt
¼ tsp ground black pepper
3-4 tbsp canola oil
½ cup + 1 tbsp cornstarch
¼ cup flour
1 tbsp ground ginger
1 tsp minced garlic
½ tsp crushed hot red chili peppers
¼ cup green onion, chopped
1 tbsp rice wine vinegar
¼ cup water
Sauce
3 tbsp reduced sodium soy sauce
3 tbsp tbsp water
½ cup granulated sugar
½ cup white vinegar
1 tbsp orange zest
Instructions
In a shallow bowl, whisk egg, salt, pepper together.
Add the chicken and stir to coat.
Stir ½ cup cornstarch and ¼ cup flour together in a separate bowl.
Transfer the chicken pieces dipped in egg to the cornstarch/flour mixture, stirring to coat (can also shake well in a plastic bag).
Heat oil in wok or large skillet over medium heat.
Add chicken, a few pieces at a time, and fry 3 to 4 minutes or until golden.
Remove chicken from oil and drain on paper towels.
Add all ingredients of orange sauce to a mixing bowl, stir, and set aside.
Add additional oil to the wok/skillet and add ginger and garlic.
Add crushed chile peppers, green onions, and rice wine vinegar and stir.
Add the orange sauce and bring to boil.
Add the cooked chicken, and stir.
Stir water into remaining 1 tablespoon cornstarch until smooth and add to chicken.
Heat through.
Serves 2