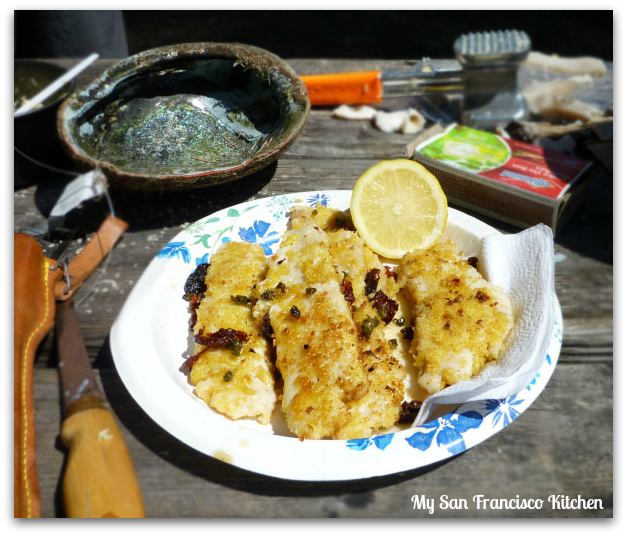 For Labor Day weekend we went on a last minute camping trip with friends in Mendocino, CA. One thing I love about this quaint beach town is that you just can't help feeling relaxed when you are there. I was in dire need of a getaway, and Mendocino was the perfect place…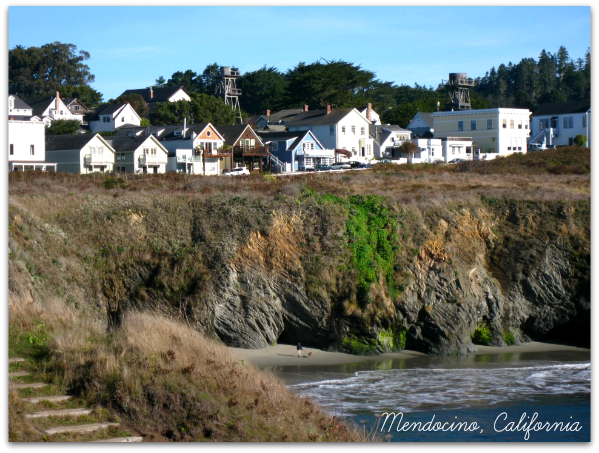 While we were there, the guys went diving for abalone and successfully caught several. You need a fishing license to get them in the Mendocino area, and you are only able to take a few at one time. We had plenty of abalone to experiment with – outdoors style of course! The mini camping stove worked pretty well, and we found a nearby grocery store to buy some ingredients to give our dish some flavor. As you can see from the photos, the guys did most of the slicing and tenderizing – those abalone are challenging to handle, especially if it is your first time cooking one (like myself!). Once you cut them out of the shell it is not so difficult. One thing that surprised me about abalone is that they are not fishy tasting at all, even though they are considered seafood. Their bland taste makes them the perfect canvas for experimenting with different flavors. In this recipe, we used sun-dried tomatoes and capers, and panko breadcrumbs to give the abalone a nice crunchy crust. Our first time cooking abalone (and eating it!) was a success!!
By the way, keep the abalone shells when you are finished, they are gorgeous!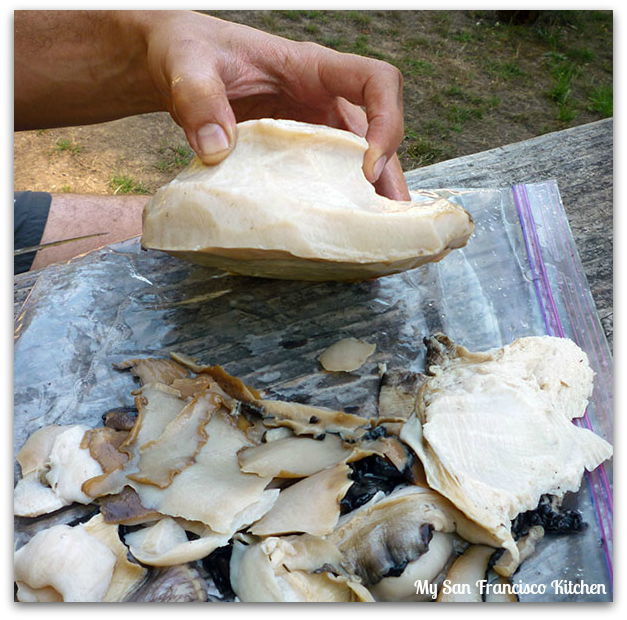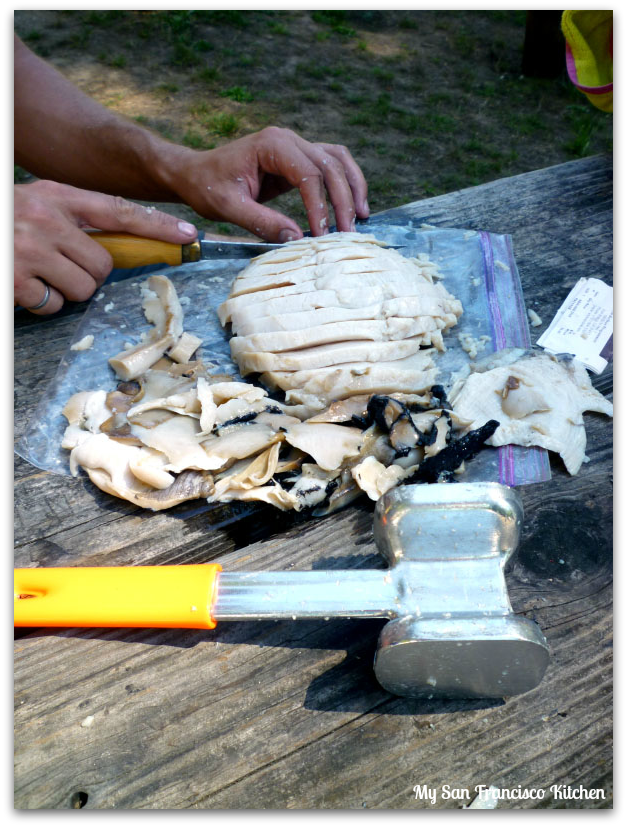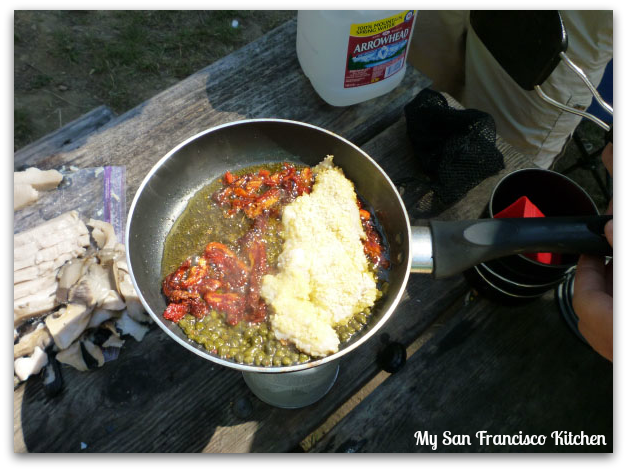 Fried Abalone with Sundried Tomatoes and Capers
Ingredients
1 abalone, shelled and rinsed
½ cup canola oil, divided
1 oz capers
½ cup sundried tomatoes
1 egg
1 cup Panko breadcrumbs
2 tbsp lemon juice
Instructions
In a shallow bowl, beat 1 egg and set aside.
Pour panko breadcrumbs on a plate and set aside.
Pound the abalone whole several times with a meat tenderizer, then slice into ¼ inch slices.
Lightly pound the slices to tenderize.
Add half of the canola oil to a medium skillet and heat on medium high.
Add the sundried tomatoes and capers to the skillet.
Coat each abalone slice in egg and dip each side in the breadcrumbs.
Toss the breaded abalone onto the skillet a few at a time, giving each room to cook.
Cook for 90 seconds per side.
Use the remaining oil as needed.
Squeeze lemon juice over the fried abalone just before serving.
Serve hot.
Makes about 10 slices
Recipe adapted from "DW's Delight" by Don Walker, 2006