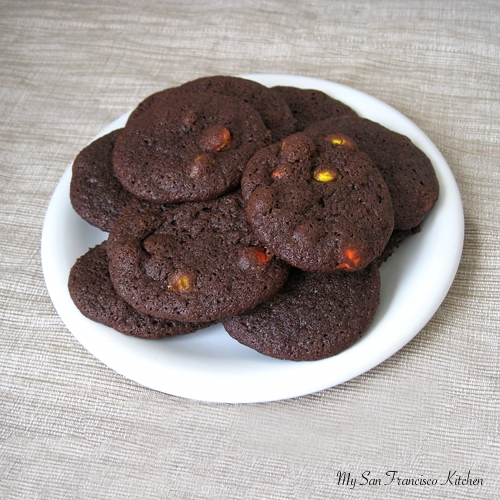 HAPPY BIRTHDAY, MOM! Tomorrow is my mom's birthday, and because I live 6 hours away and can't celebrate with her this weekend, I decided to mail her some of these chocolate Reese's Pieces cookies! I LOVE Reese's Pieces, I could eat a whole box at once. Once again, I can't resist that chocolate and peanut butter combination 😉 Hope you like them Mom, have a great birthday <3 XoXo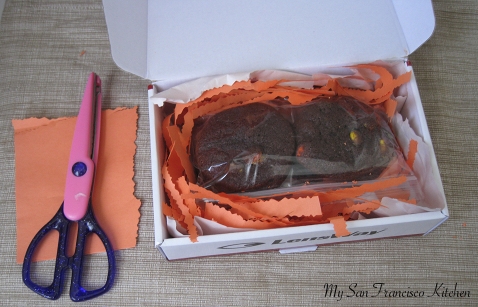 Chocolate Reese's Pieces Cookies
Ingredients
½ cup butter (1 stick)
½ cup granulated sugar
½ cup brown sugar
1 egg
1 tsp vanilla
¾ cup all-purpose flour
⅓ cup unsweetened cocoa powder
½ tsp baking soda
¼ tsp salt
¼ cup milk
1 package of Reese's Pieces (about ¾ cup)
Instructions
Preheat oven to 375 degrees F.
In a large mixing bowl, cream together butter and sugar with electric mixer or standalone mixer.
Add egg and vanilla and beat until well blended.
In a separate bowl, whisk together flour, cocoa, baking soda and salt.
Add flour mixture alternately with milk, beating on low until well blended.
Stir in Reese's Pieces by hand with a spoon.
Chill cookie dough in refrigerator for 10 minutes.
Drop onto cookie sheet using a cookie scooper or teaspoon.
Bake 10 minutes or until slightly firm on the outside.
Let cool for 2 minutes before transferring to a wire cooling rack.
Makes 18 cookies
See this post on:
This post is sponsored by: