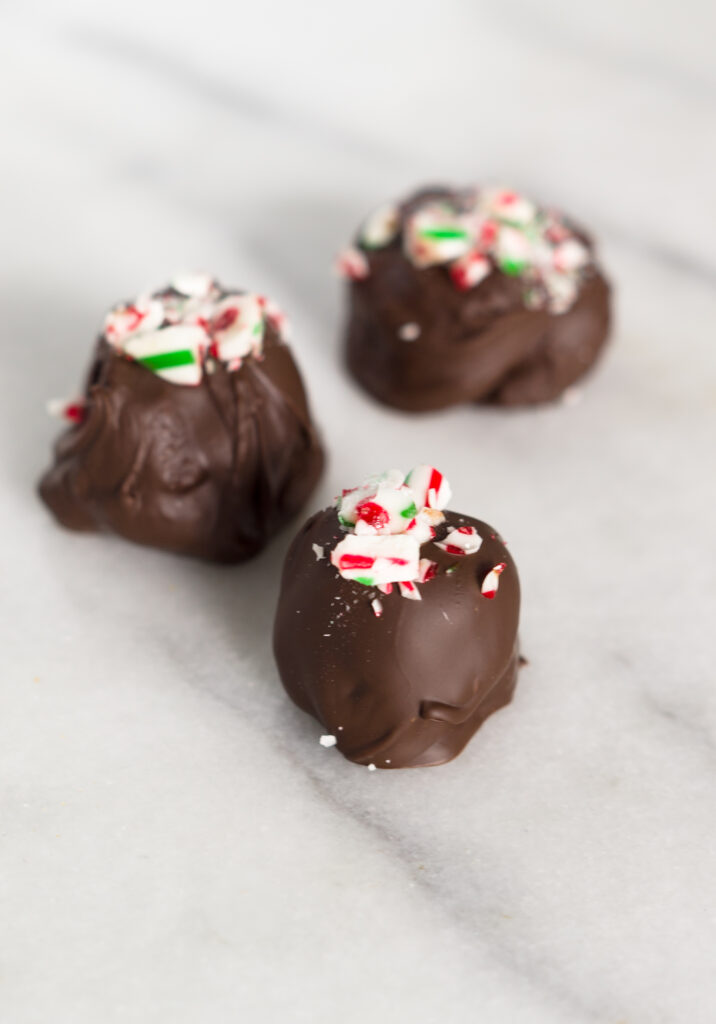 Have you ever made homemade truffles from scratch before? It is really easy! I use my Thermomix® to melt the chocolate, but you can also use a microwave or double boiler method (place a glass or stainless bowl over simmering water on the stove). I mixed in marshmallows so when they melt in milk, the truffles turn the milk chocolately and the marshmallows float to the top. This peppermint hot cocoa truffles recipe was actually inspired by those viral hot cocoa bomb videos popping up all over social media lately. One day, I tried making them myself with a silicone mold, and it was a disaster. Props to anyone who could make them look so beautiful! My peppermint hot cocoa truffles were much easier to make, and worked the same when pouring hot milk over the top – see my Instagram Reel: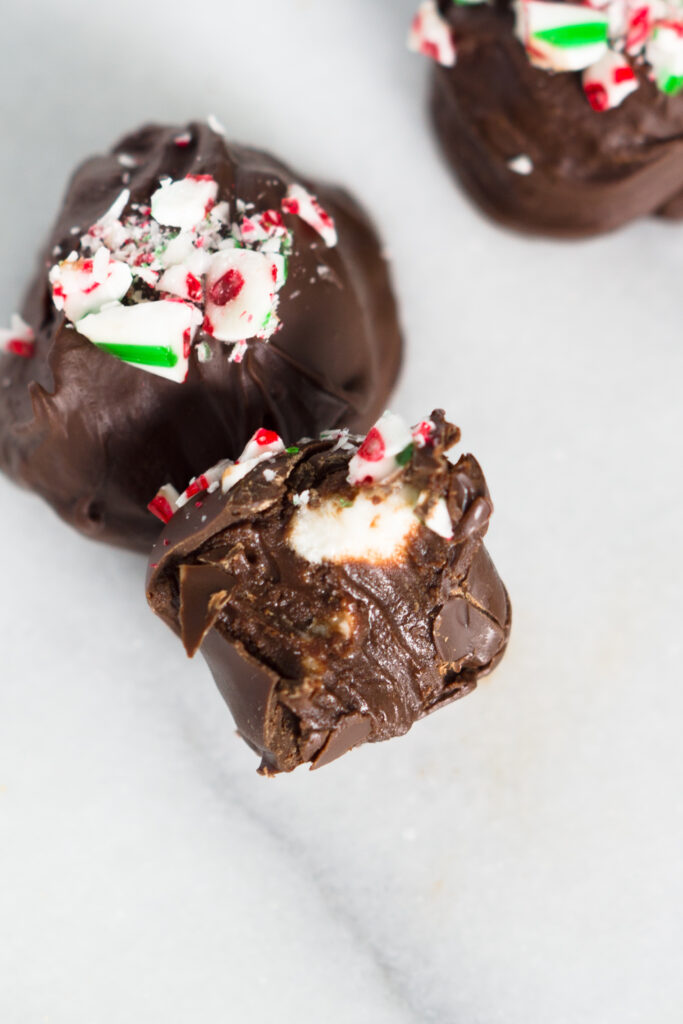 Peppermint Hot Cocoa Truffles
Course: Uncategorized
Ingredients
16 oz semi-sweet chocolate chips

4 oz heavy whipping cream

1/4 cup chopped mini marshmallows

Candy canes
Directions
Melt 12 oz chocolate chips with the heavy cream until smooth (use a Thermomix®, double boiler, or microwave carefully).
Stir the chopped marshmallows into the melted chocolate and set in the fridge to chill about 30 minutes to 1 hour.
Scoop 1-inch balls and set onto parchment paper. Place back in the fridge while melting the chocolate again.
Melt the remaining 4 oz chocolate chips, then dip each truffle ball in and shake off excess.
Sprinkle with crushed candy canes on top.
Place back in the fridge for 30 minutes to set.
Disclaimer: I am a Thermomix® consultant and sell them as an independent business. "THERMOMIX," "VORWERK," "COOKKEY," and "COOKIDOO" are a registered trademark of VORWERK (or its affiliates). VORWERK does not support, authorize or endorse this site.