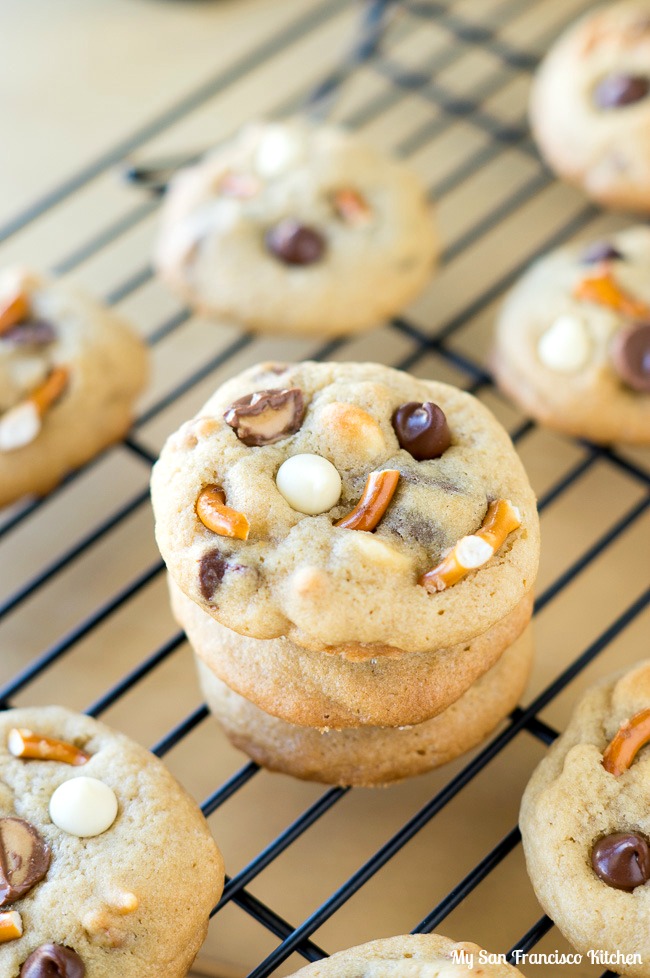 Today I am sharing the cookie recipe I made for this year's 5th Annual Great Food Blogger Cookie Swap: reindeer tracks cookies! If you haven't heard of it, the cookie swap is a fundraiser for Cookies for Kids' Cancer, a national non-profit organization committed to funding new therapies used in the fight against pediatric cancer, which claims the lives of more children in the US than any other disease. Food bloggers all over the world come together to bring awareness about and make donations to this great cause, while sharing delicious cookies. This year we raised over $7,000! A special thank you to our sponsors, Dixie Crystals, OXO, and Land O' Lakes. 
I love cookie swaps. In exchange for my reindeer tracks cookies, I received polar bear macaroons from Koko Cooks, chocolate Chinese 5 spice cookies from Goodie Godmother, and chocolate caramel cookies from Sugar and Wine. Thank you for the delicious cookies ladies! 😀
These reindeer tracks cookies will appeal to both your salty and sweet tastebuds. I don't know about you, but I love cookies that are both salty and sweet! These reindeer tracks cookies have pretzels, white and milk chocolate chips, and mini peanut butter cups. They are soft and chewy, with a little crunchiness from the chopped pretzels.
Don't forget to leave some of these reindeer tracks cookies out for Santa this year 😉
If you are interested in participating the Great Food Blogger Cookie Swap next year, find out more here.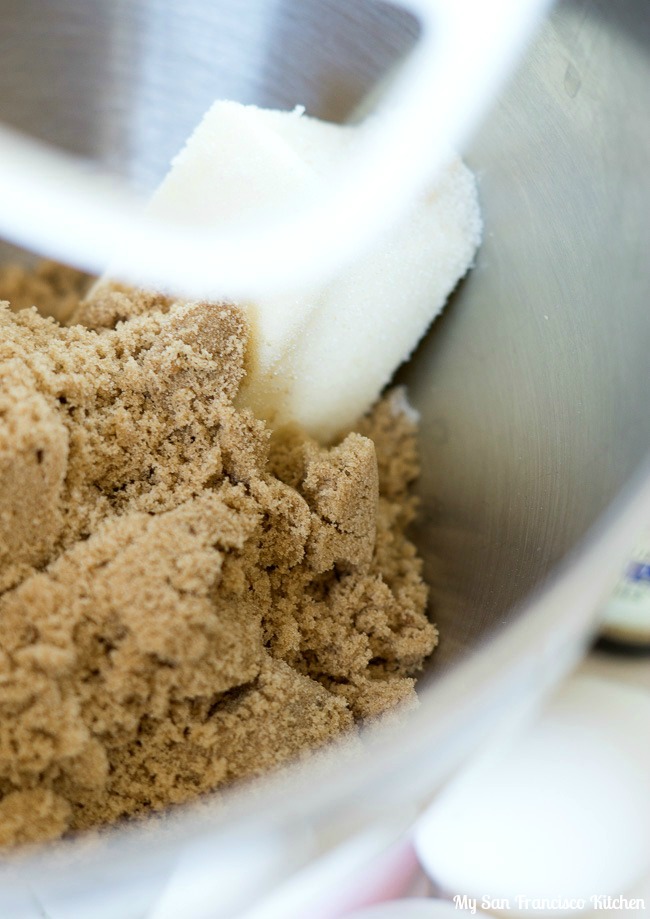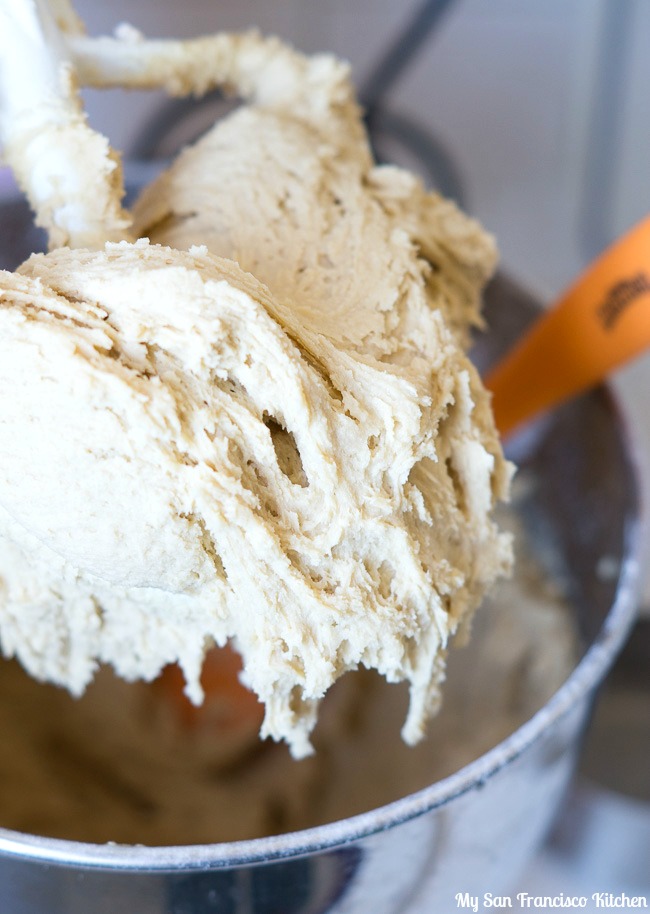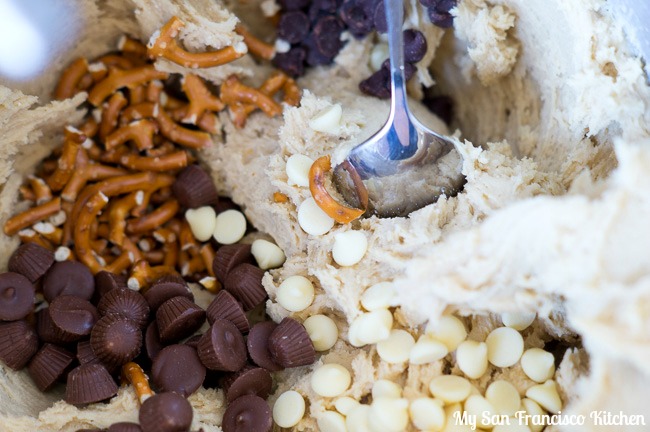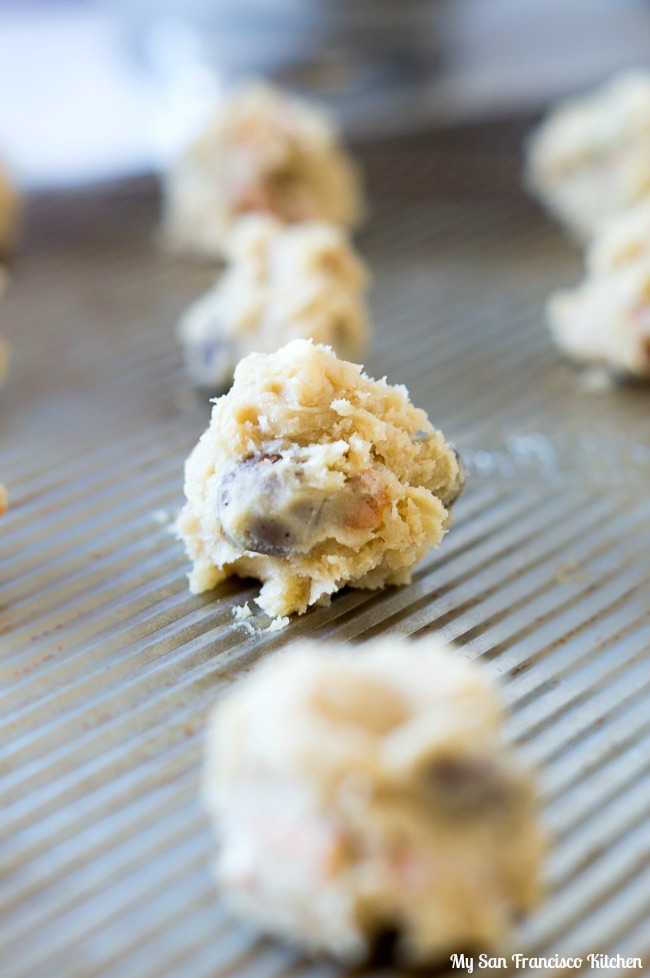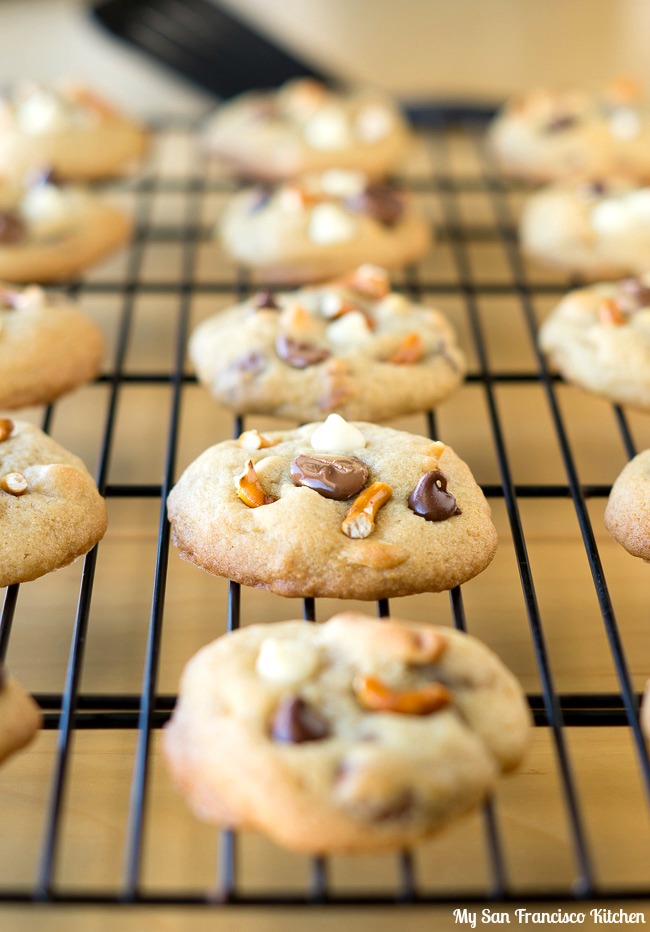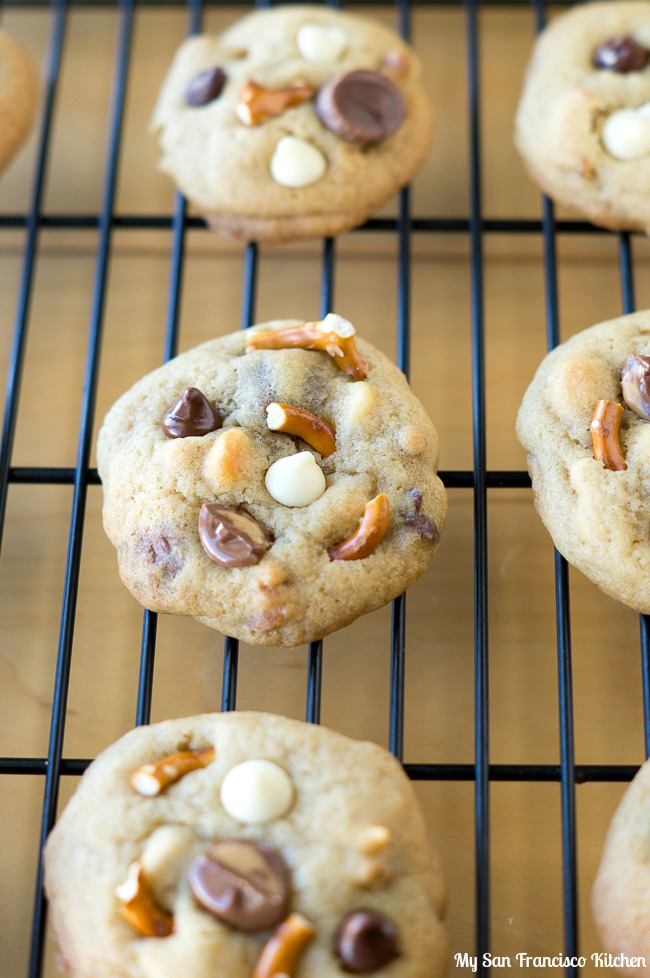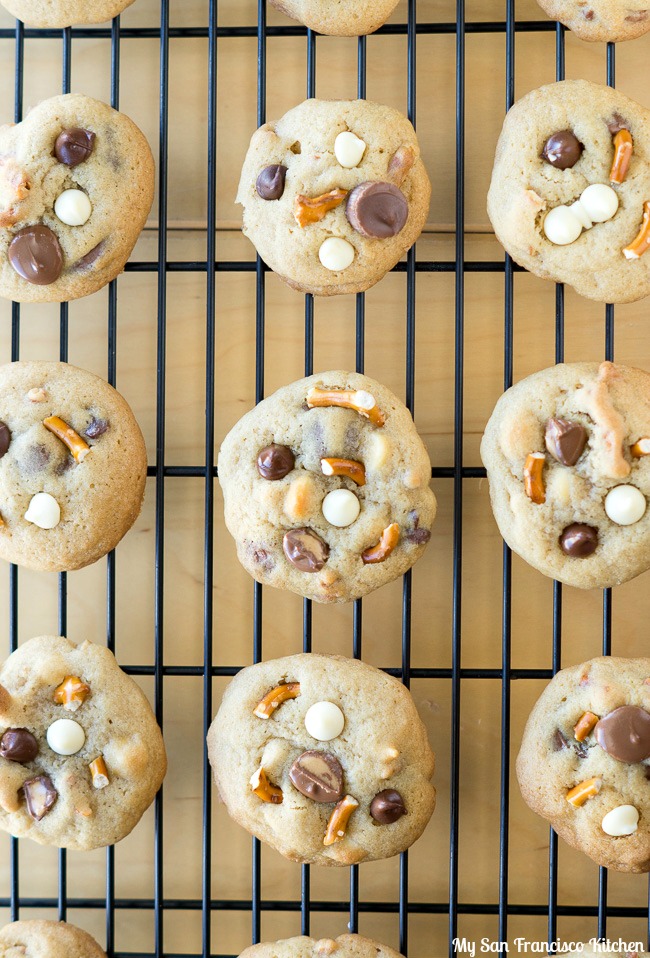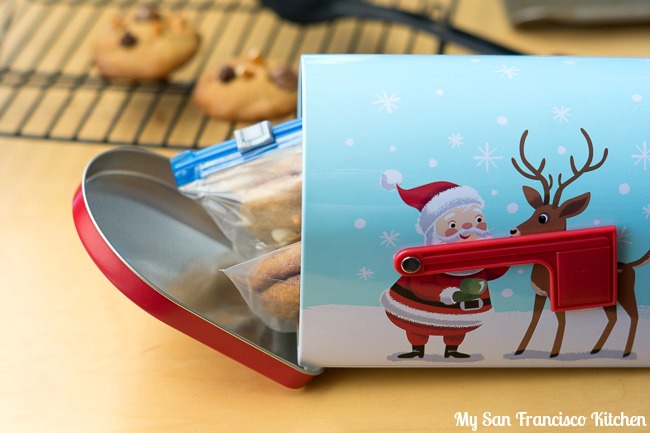 Reindeer Tracks Cookies
Ingredients
1 stick (1/2 cup) unsalted butter, room temperature
¾ cup packed light brown sugar
½ cup granulated sugar
1 and ½ cups all-purpose flour
1 tsp baking soda
½ tsp salt
1 large egg
1 tsp vanilla extract
1 cup semisweet chocolate chips
½ cup white chocolate chips
½ cup mini peanut butter cups
½ cup chopped pretzels
Instructions
Preheat oven to 375 degrees F.
Cream the butter and sugar together in a stand mixer or using an electric mixer, and add the vanilla and egg.
Combine the flour, salt and baking soda in a separate bowl, and slowly add to the mixer while beating on low speed until well combined.
Chill for 15 minutes in the refrigerator.
Drop 1-inch balls of dough on parchment paper-lined cookie sheets and bake for 13-15 minutes, until just golden brown.
Makes 24 cookies