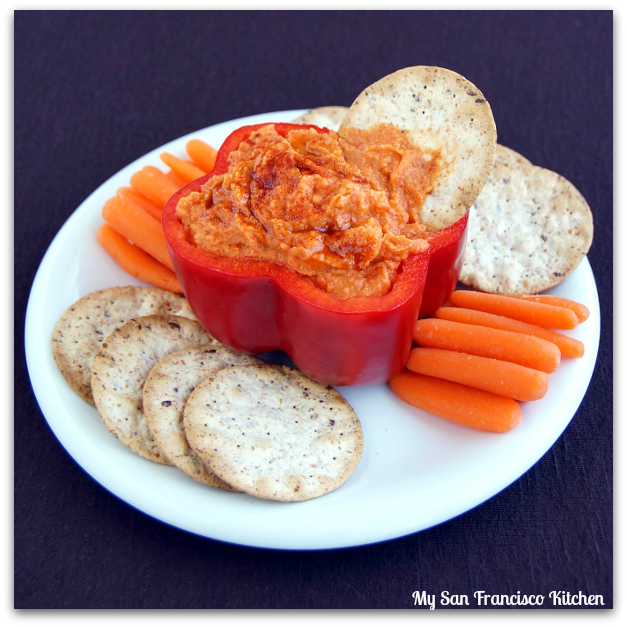 After a long weekend of eating whatever I wanted (which, if I let myself, isn't usually healthy!), I am back on track with my healthy eating. This week I prepared some roasted red bell pepper hummus from scratch to eat as a snack with some fresh vegetables. Why do I love hummus? Because it is a healthy snack that actually satisfies your hunger! Hummus is extremely versatile, from the way it is prepared (oh, the possibilities!), to what you eat it with. One of my favorite flavors is roasted red pepper hummus. The Magic Bullet makes this appetizer super easy to make at home, and it will last you for days! I like to serve hummus with vegetables to keep things healthy, but it also goes well with flat bread, crackers, pita chips, or tortilla chips. What is your favorite way to eat hummus?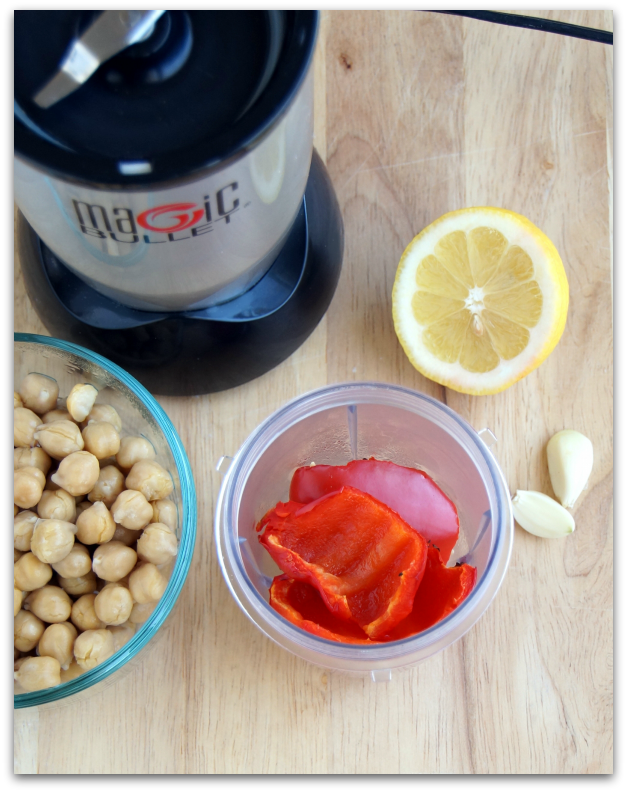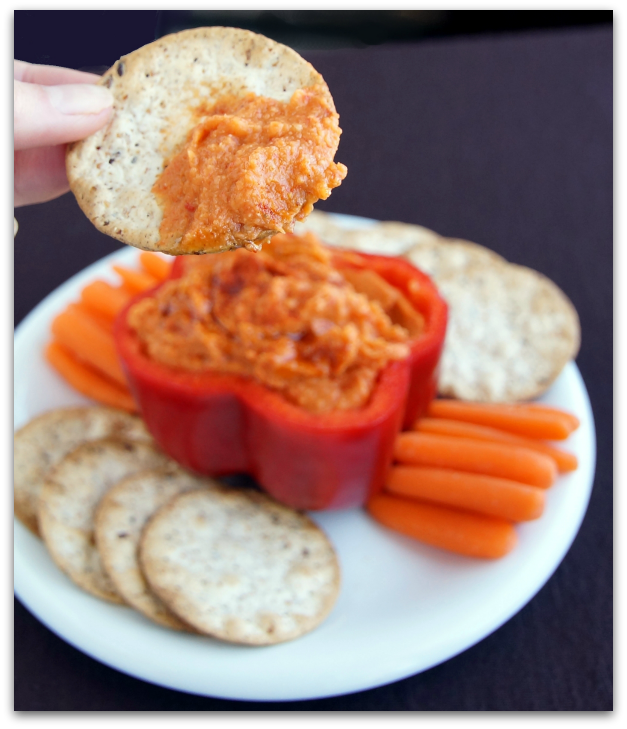 Roasted Red Pepper Hummus
Ingredients
1 large red bell pepper
½ can (15 oz) garbanzo beans, rinsed and drained
1 tbsp lemon juice
2 tsp tahini
1 tsp olive oil, divided
1 small garlic clove, minced
¼ tsp salt
¼ tsp ground cumin
⅛ tsp pepper
Pinch of cayenne pepper (if you want it spicy!)
¼ tsp paprika for garnish
Instructions
Stand the red bell pepper up, stem pointing up, and slice the red bell pepper in half parallel to the cutting board. Place the bottom half in the fridge, and remove the stem and seeds from the top half. Slice the top half in two.
Transfer to a toaster oven and broil for 5 minutes, turning each piece over halfway through.
Transfer to a bowl and cover with a towel for 15 minutes.
Remove the blackened skins, then add to a Magic Bullet cup fitted with a flat blade attachment.
Pulse until well blended, then add the remaining ingredients, reserving ¼ tsp olive oil for topping.
Alternate between blending and shaking up the cup until you have a smooth batch of hummus.
Garnish with paprika and olive oil.
Makes 1 cup