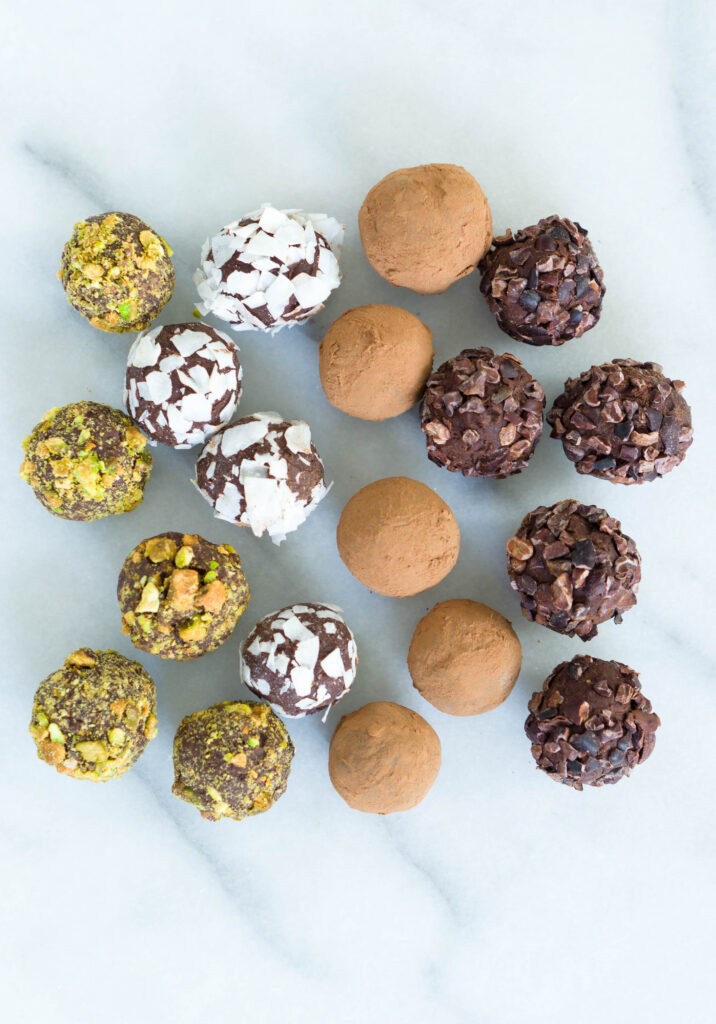 I have always enjoyed deliciously rich truffles of all sorts, but never knew it was possible to make plant-based truffles. All you need to make the best vegan truffles is coconut milk and high quality chocolate (don't buy store brand chocolate chips for these, they usually have fillers and stabilizers that you do not want interfering in your scrumptious truffles!). These two basic ingredients will give you the best vegan truffles you have ever had, but of course there are ways to enhance their flavor by using essential oils, coffee, and liqueurs. I like to add either brandy or cherry schnapps to mine!
I make these vegan truffles in my Thermomix, because you can set the temperature to the melting temperature of the chocolate and ensure it does not burn (and allow it to all melt evenly since the machine gently mixes while heating at the same time!). To make these vegan truffles without a Thermomix, you can heat the coconut milk in a pot until right when it starts to boil, then pour over the chocolate and stir gently until it is all melted. This method can be tricky, though, because sometimes you run into the problem of the chocolate not all melting before the mixture cools… To avoid this from happening, make sure the chocolate is chopped very fine (another nice perk of having a Thermomix – it chopped all the chocolate very fine for you, even from large bars!).
For dark chocolate truffles, choose a bittersweet chocolate upwards of 70% cacao…for a less rich truffle, choose a semi-sweet chocolate around 50% to 60% cacao.
Once the vegan chocolate ganache is mixed, pour into shallow containers and cool in the fridge for at least an hour. I use gloves to roll 1-inch balls and dip into various toppings (try pistachios, coconut flakes, cacao nibs, and just plain cocoa powder!).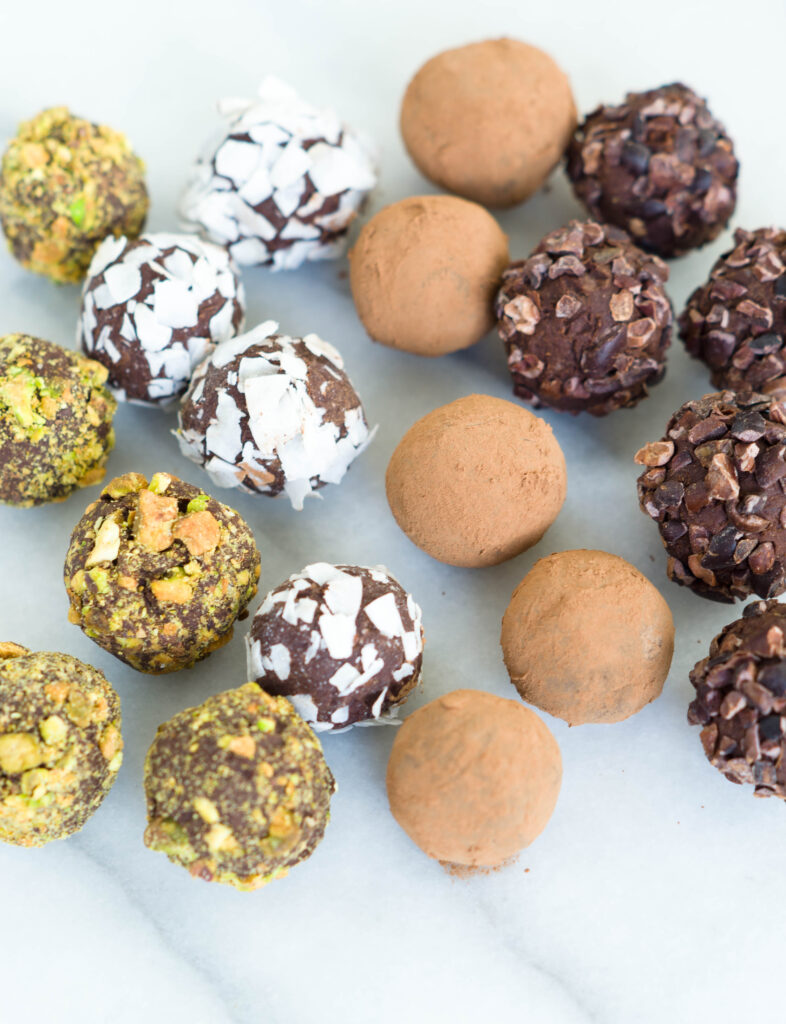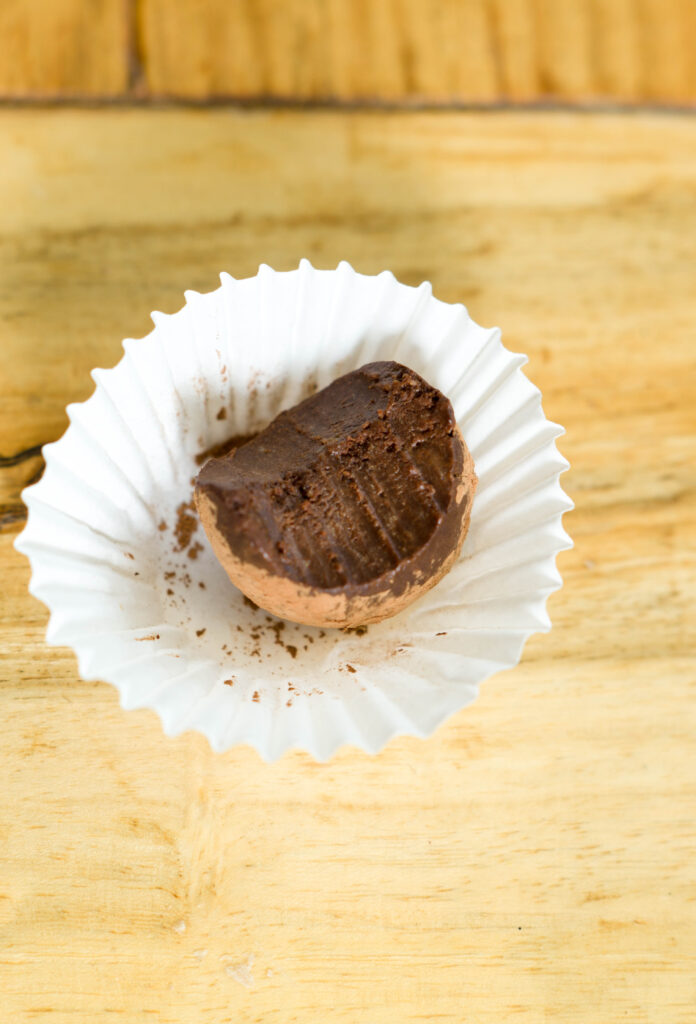 Follow my on Instagram (@thecookingrx) for more creations!
Here is a video tutorial:
The Best Vegan Truffles Recipe
Course: Dessert
Ingredients
1/2 cup coconut milk (use mostly cream from the top of the can)

9 oz finely chopped vegan chocolate

Optional: 2 tbsp brandy or other liqueur

Toppings for rolling
Directions
For Thermomix®: Heat the chocolate and coconut milk in mixing bowl to 120 F at speed 2 for 5 minutes.
For stove-top: Heat the coconut milk in a pot over medium heat until just starting to boil. Pour over the chocolate in a heat-proof bowl and gently stir until all chocolate is mixed.
Transfer the vegan ganache to shallow bowls and chill in the fridge for at least 1 hour until set.
Scoop with a small ice cream scooper or spoon and form 1-inch balls by rolling it in between your hands (I recommend to wear gloves because the heat of your hands will quickly melt the chocolate and it is harder for it to keep its shape!).
Roll in toppings and place back in the fridge.
Enjoy within 1 week or freeze for longer storage.
Disclaimer: I am a Thermomix® consultant and sell them as an independent business. "THERMOMIX," "VORWERK," "COOKKEY," and "COOKIDOO" are a registered trademark of VORWERK (or its affiliates). VORWERK does not support, authorize or endorse this site.