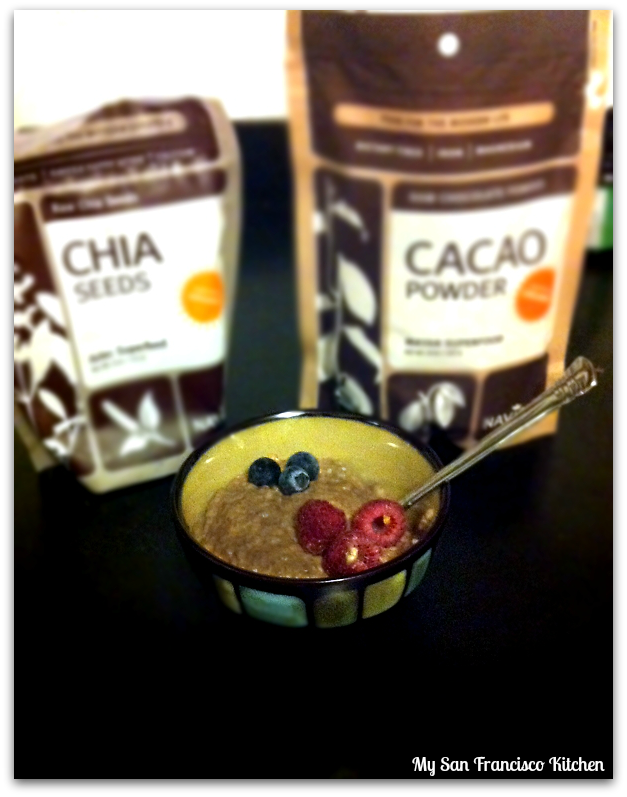 I apologize in advance for the terrible photos in this post. Yes, I took them with my phone. This is what happens when I leave the house without my DSLR, but NEED to share an amazing recipe with you guys (and too lazy to recreate it within a decent amount of time). We went to BBQ at a friend's, and for dessert he proposed making chocolate pudding – made with chia seeds! I must admit, I haven't used chia seeds in any of my recipes ever, but apparently they have been deemed THE health food of 2013. They are the new flax seeds, with even better omega 3 to 6 ratio, fiber and protein content. We were all laughing because on the chia seed bag it states, "Aztec Superfood," but it seems like they are sort of a superfood.
This chocolate pudding is gluten-free and vegan, and it tastes really good! The texture wasn't exactly what I hoped for (it isn't as smooth and creamy as traditional chocolate pudding), but the flavor was delicious! Add fresh fruit on top before serving.
Have you jumped on the chia seeds bandwagon yet? What recipes do you use them in?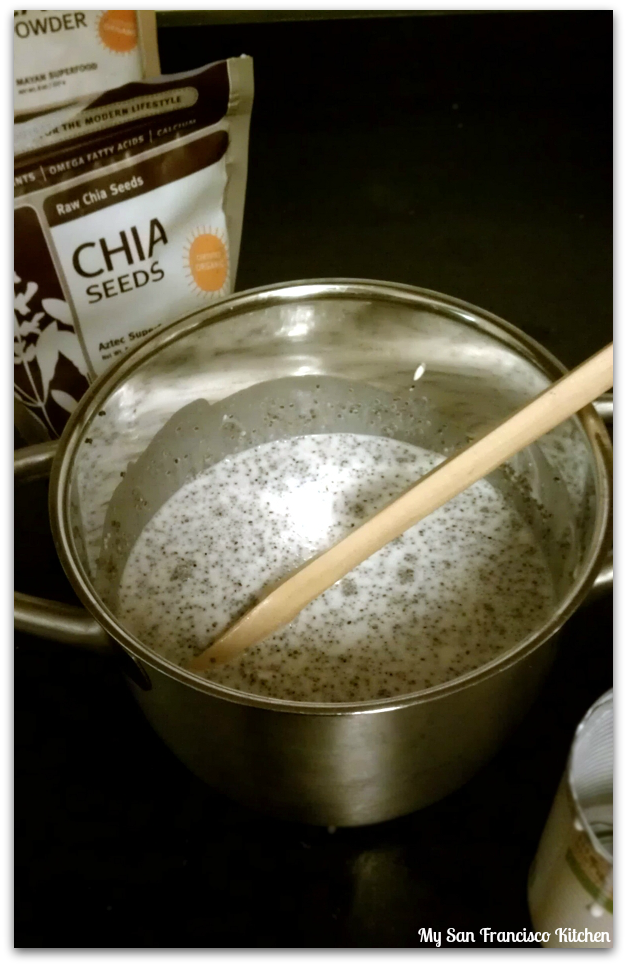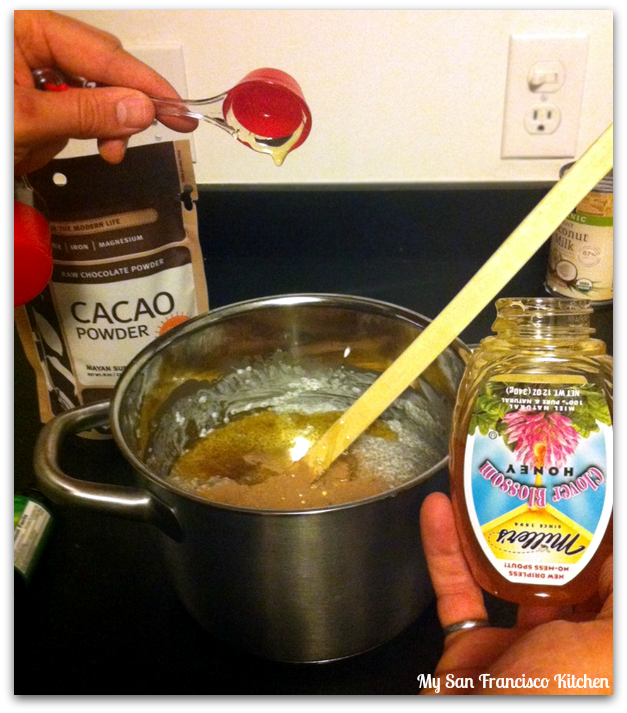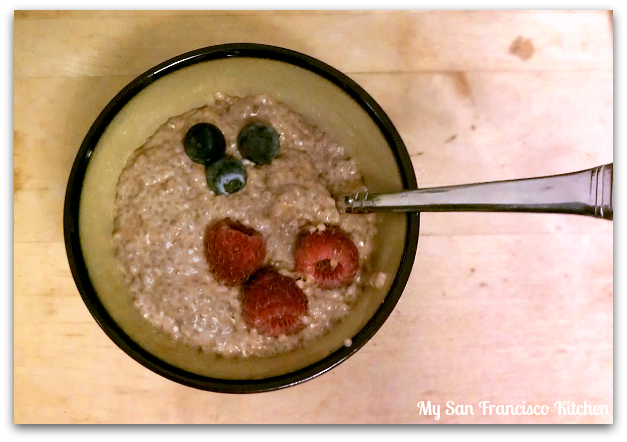 Chia Seed Chocolate Pudding
Ingredients
1 can coconut milk (14 oz)
⅓ cup chia seeds
3 tbsp unsweetened cocoa powder
1-2 tbsp honey (or desired sweetener)
Instructions
Soak chia seeds in coconut milk.
Stir every 5 minutes for a total of 30 minutes.
Add the remaining ingredients and stir well.
Chill in the refrigerator prior to serving for best results.