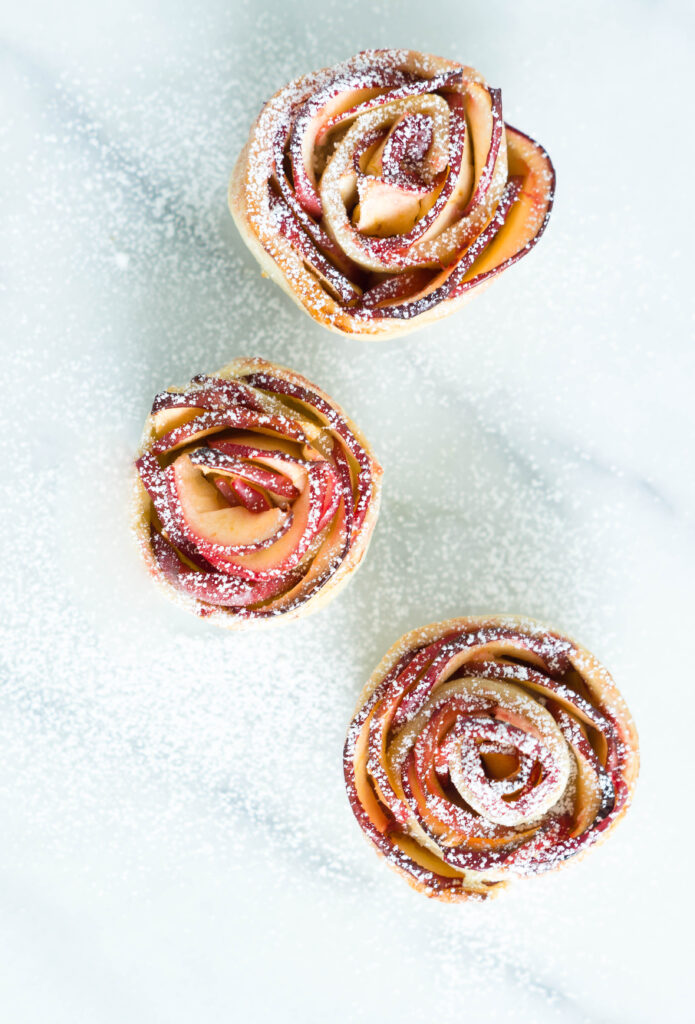 Don't you love when something looks challenging but turns out to be ridiculously easy? When I show you how easy it is to make these apple roses, you won't believe. Apple roses are usually made with puff pastry, but I decided to create a vegan version and used an olive oil-based dough. These vegan apple roses are not as flaky, but have a thin, sweet crust wrapped around them that gives them a nice pastry feel.
Here is a tutorial on how to make apple roses!
Step 1. Slice and steam the apples. I do this in my Thermomix®, since it is easy to toss the apple slices into the simmering basket and steam them either on top or inside (just make sure they don't get too soft and mushy if you steam inside the mixing bowl).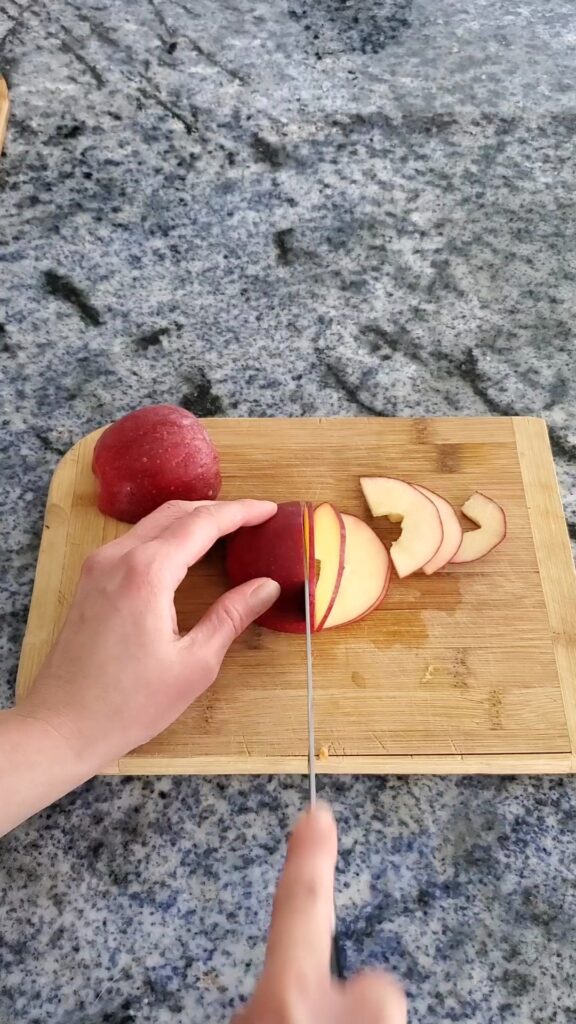 Step 2. Prepare the dough in the Thermomix® mixing bowl. I use olive oil instead of butter to make these vegan apple roses. Roll the dough into thin rectangles, about 4 inches wide and 8 inches long.
Step 3. Brush strawberry jam onto the pastry. Then, lay the apple slices overlapped.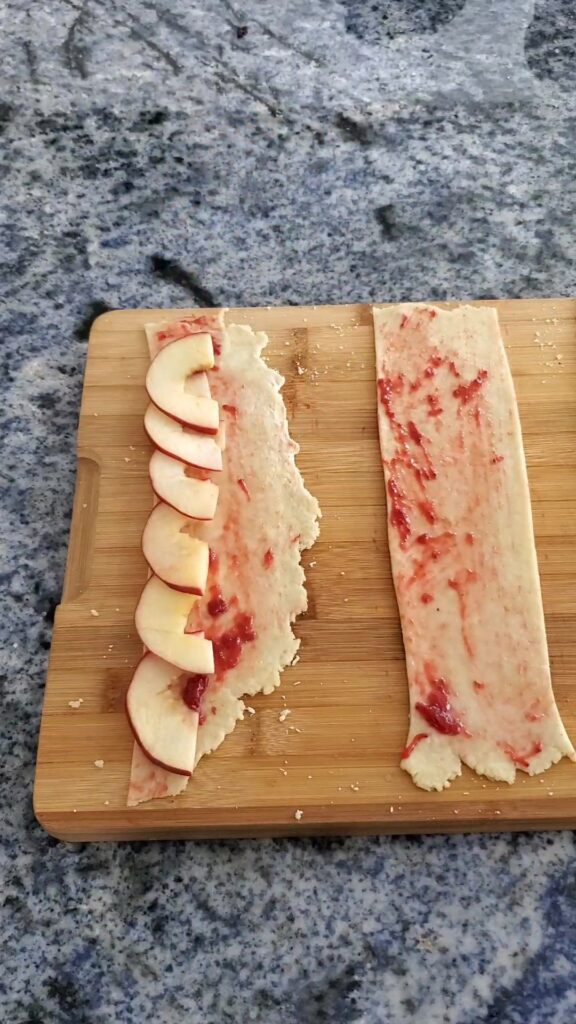 Step 4. Fold the pastry in half over the slices and roll up. Place in a muffin tin and bake!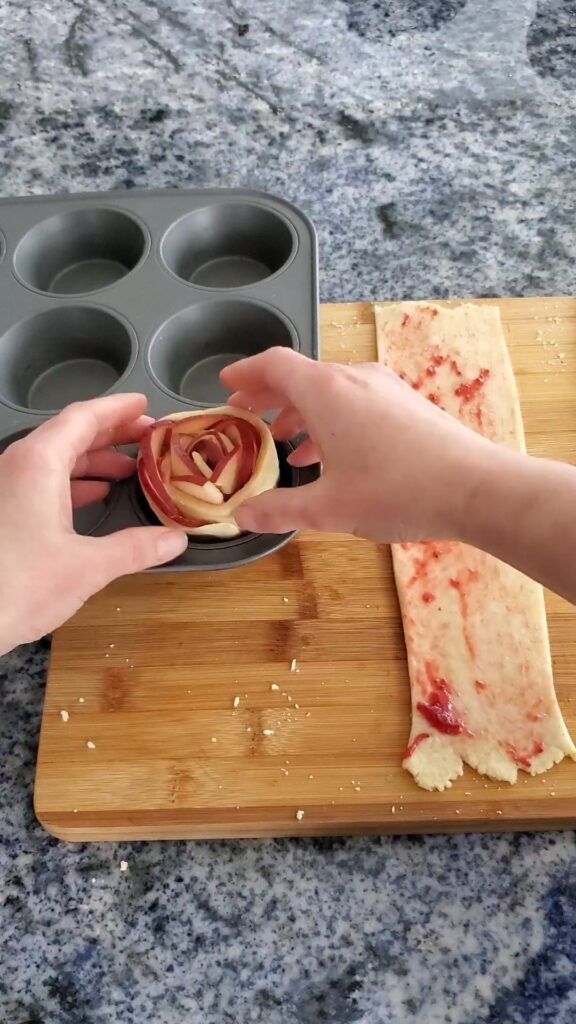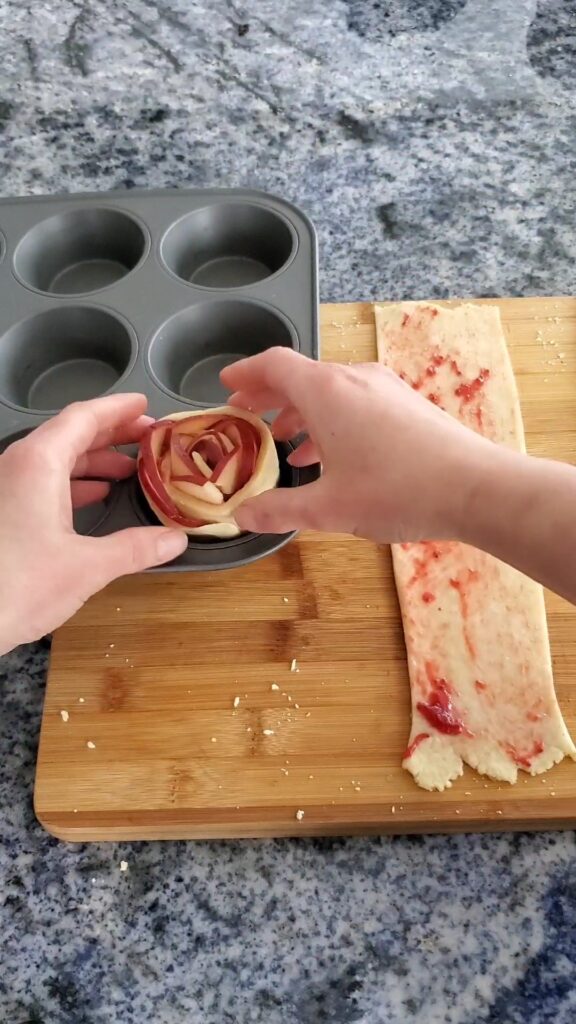 Let cool then dust with powdered sugar and enjoy!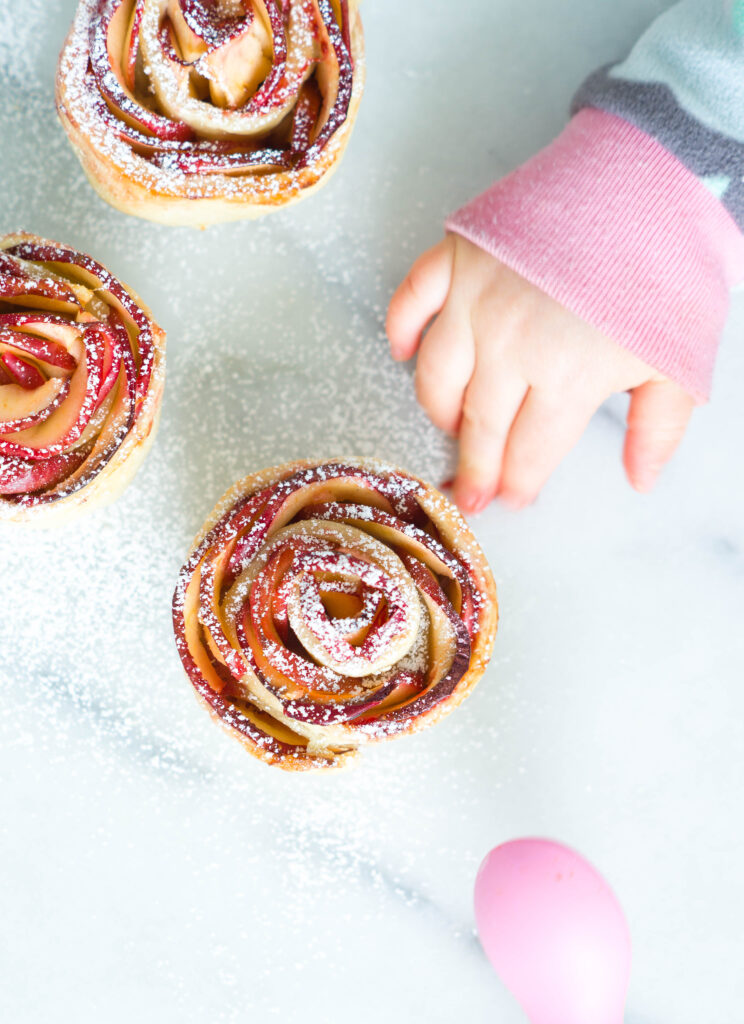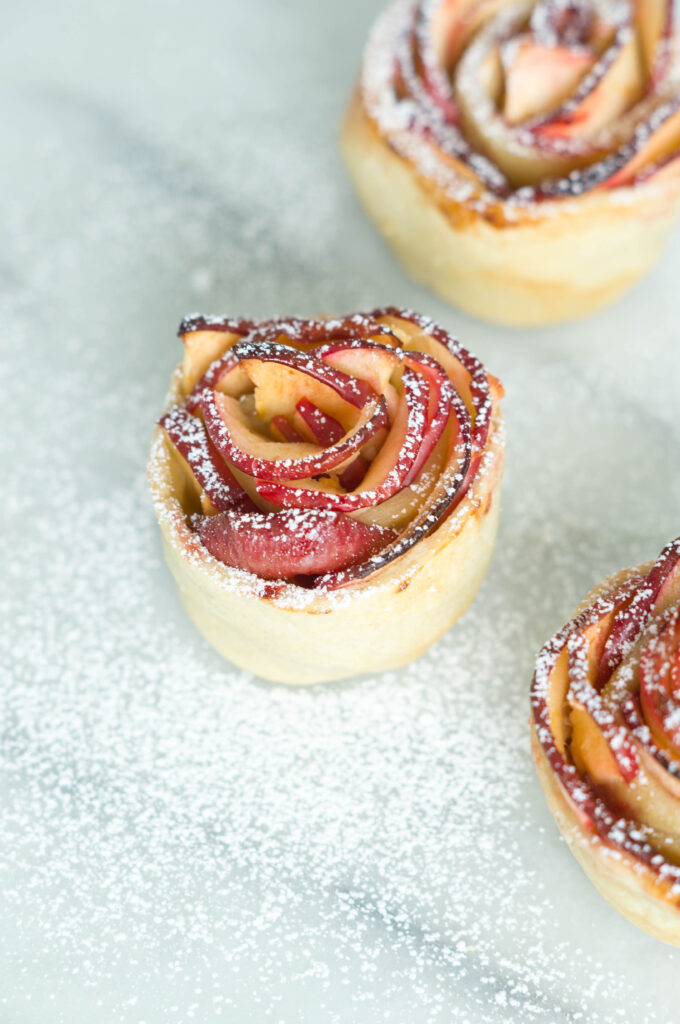 Watch my apple rose tutorial video here:
Vegan Apple Roses Tutorial
Course: Dessert
Difficulty: Easy
Ingredients
1/4 cup olive oil

1/4 cup cold water

1/2 tsp salt

1 tsp sugar

1 cup all-purpose flour

1 apple

Strawberry jam
Directions
Preheat oven to 350 degrees F.
Core and thinly slice the apple, then steam for about 4 minutes (until tender, not mushy).
Add the water, olive oil, salt, sugar and flour to a Thermomix® mixing bowl or other stand mixer or food processor and blend until crumbly.
Gather the dough and roll out onto a flour surface into three rectangles, about 4 inches wide and 8 inches long.
Brush the dough with jam then layer the apples over each other on one side.
Fold the dough in half to cover half of the slices, then roll up gently.
Place into a greased muffin tin, brush with more jam and bake for 15 to 20 minutes.
Let cool then dust with powdered sugar.