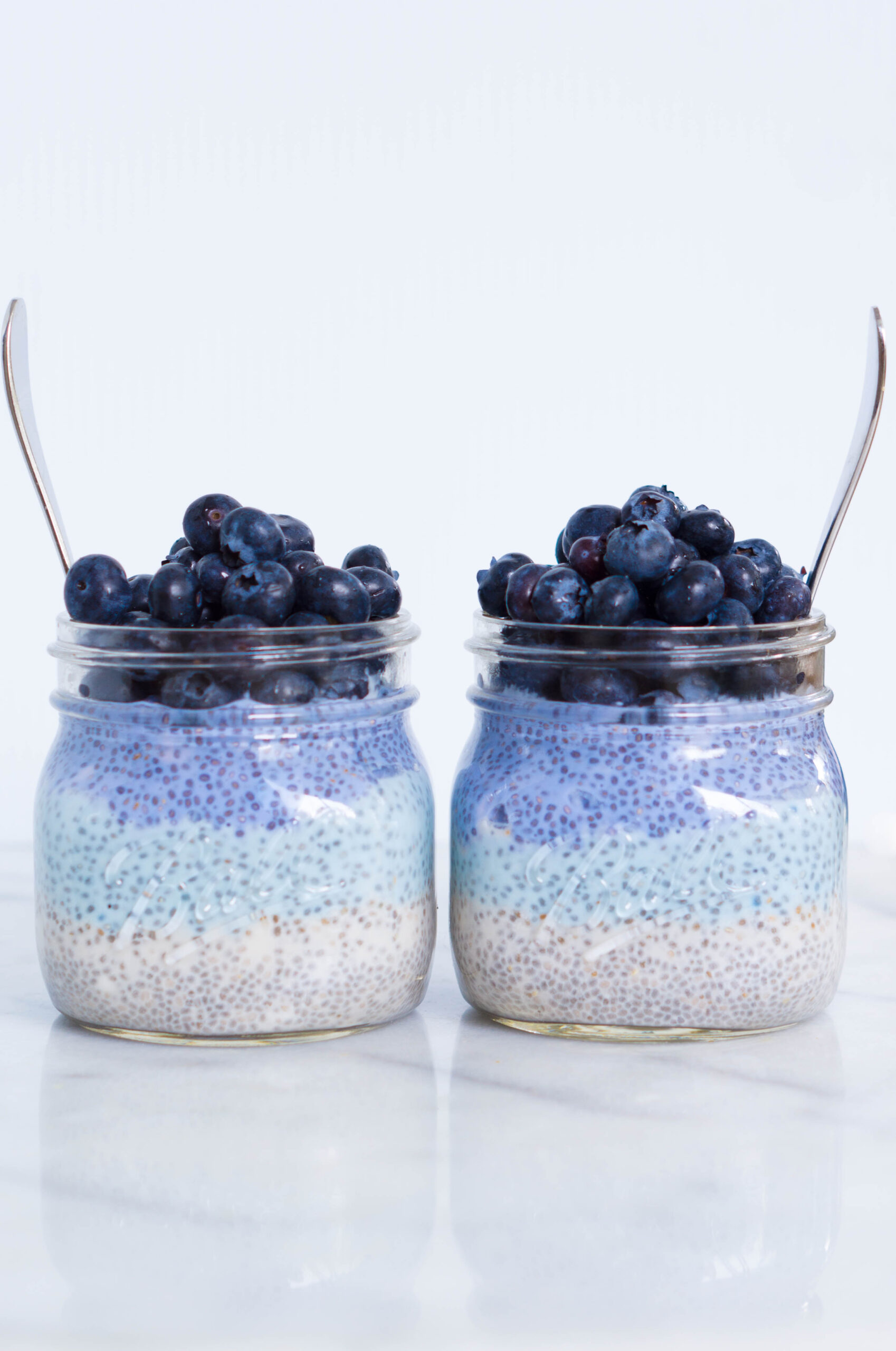 I love how easy chia pudding is to make! The hardest part is waiting the 2+ hours for it to set and be ready to eat. These vegan blueberry chia pots are made with almond milk, coconut yogurt, maple syrup to sweeten, and spirulina powder to color the chia pudding blue. If you haven't heard of spirulina, it is a blue-green algae that has many healthy benefits! I love using natural food dyes when making treats for my girls, especially my 5 year old because she loves the colors.
To get the perfect chia pudding, always use a ratio of 1 cup milk (nut milk, coconut milk, dairy milk…) to 1/4 cup chia seeds. I mix everything up really well using my Thermomix, but you can also mix by hand. Make sure to do it a few times before placing in the refrigerator, leaving a few minutes in-between each stir.
You can get creative with toppings for your chia pudding. I like to top my chia pudding with fresh fruit, like these pretty blueberries!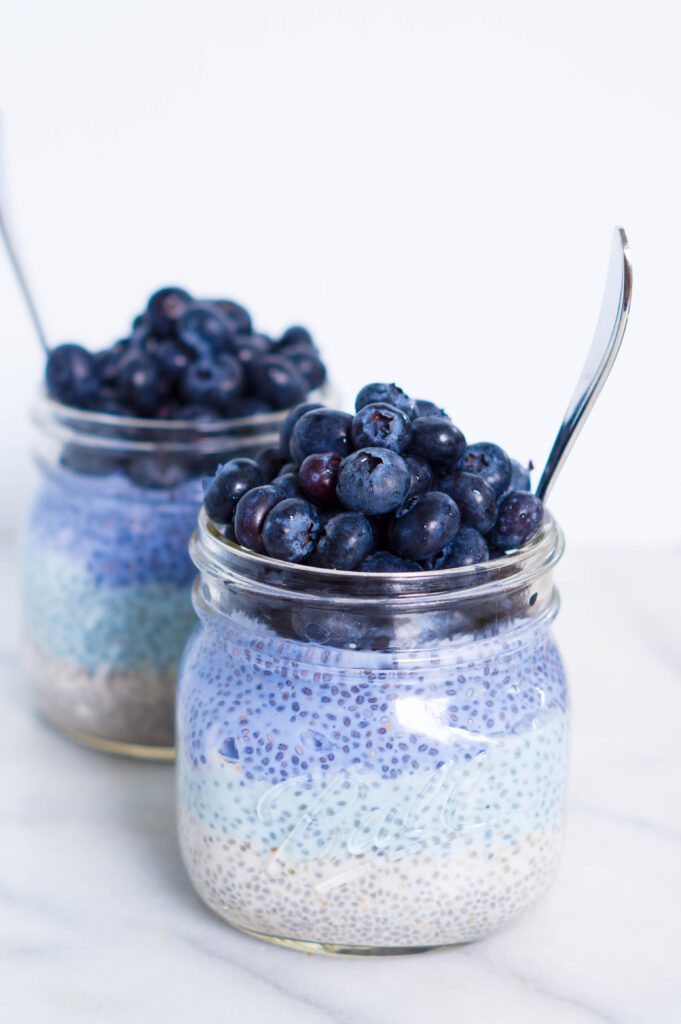 Blueberry Chia Pots
Ingredients
2 cups almond milk

1/2 cup chia seeds

1/2 cup coconut yogurt

2 tbsp maple syrup

2 tsp powdered spirulina food coloring (I use McCormick)
Directions
Add almond milk, chia seeds, coconut yogurt, and maple syrup to a Thermomix mixing bowl or blender and blend medium speed for 5 seconds (you can also mix well by hand for a few minutes, then let stand for 5 minutes and repeat).
Divide into 3 containers.
Add 1/2 tsp spirulina powder to one of the containers, and 1 and 1/2 tsp spirulina powder to another container and stir well.
Place all 3 containers, covered, in the refrigerator and chill at least 2 hours (best overnight).
Top with fresh fruit before serving.
Disclaimer: I am a Thermomix® consultant and sell them as an independent business. "THERMOMIX," "VORWERK," "COOKKEY," and "COOKIDOO" are a registered trademark of VORWERK (or its affiliates). VORWERK does not support, authorize or endorse this site.