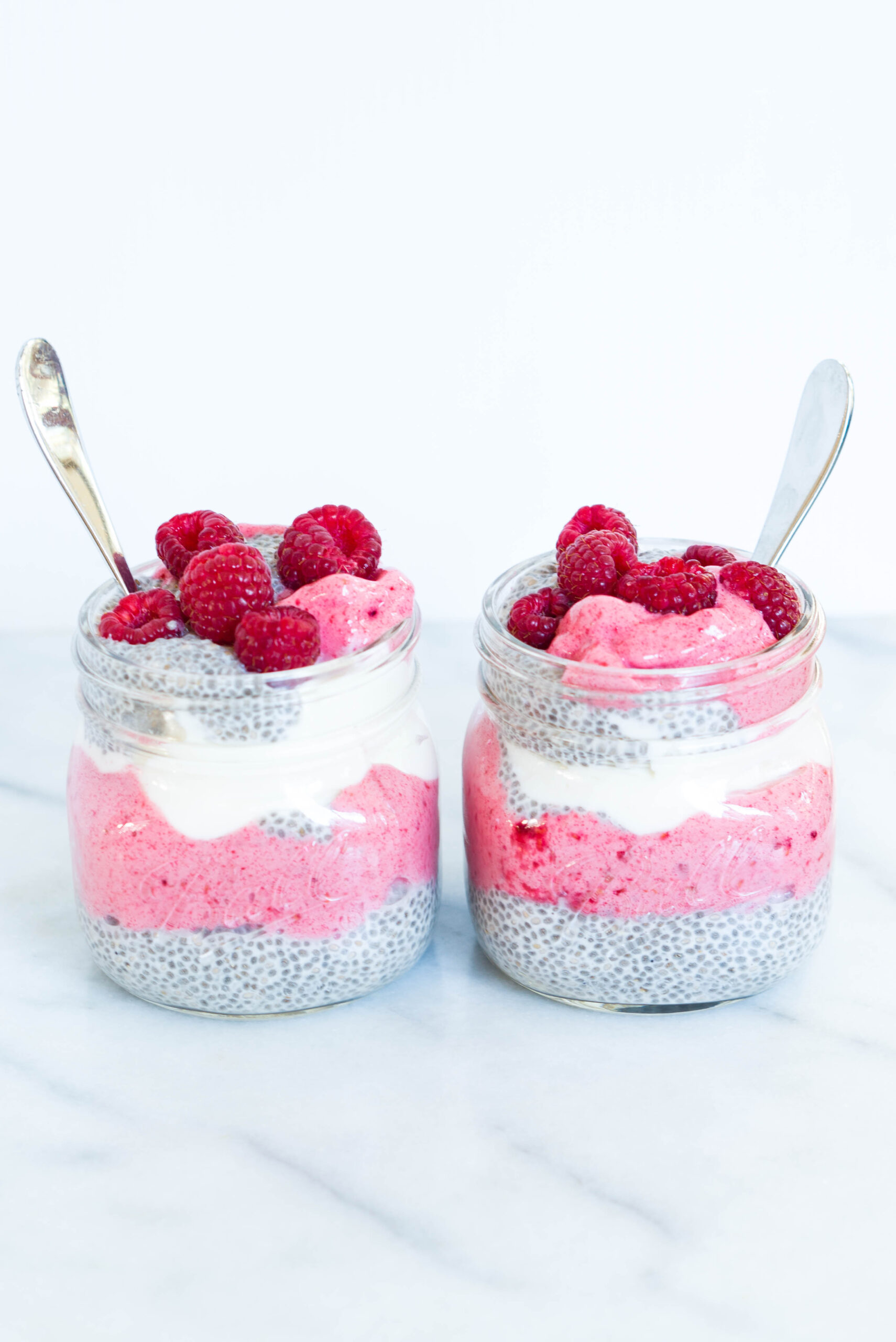 I love making these raspberry nice cream chia pots for a healthy dessert for my family. The chia pudding can be made the night before in a large batch (I blend it up quickly in my Thermomix® and then set it in the refrigerator so it is ready to go the next day!). Chia pudding takes anywhere from 2 to 4 hours to set, so it is easier to make it ahead of time. I also always have frozen bananas ready to go in the freezer to blend up some "nice cream" to serve with the chia pudding. Top with fresh fruit and you are good to go!
If you want to make this recipe vegan, instead of using honey to sweeten your chia pudding, use a different sweetener such as maple syrup!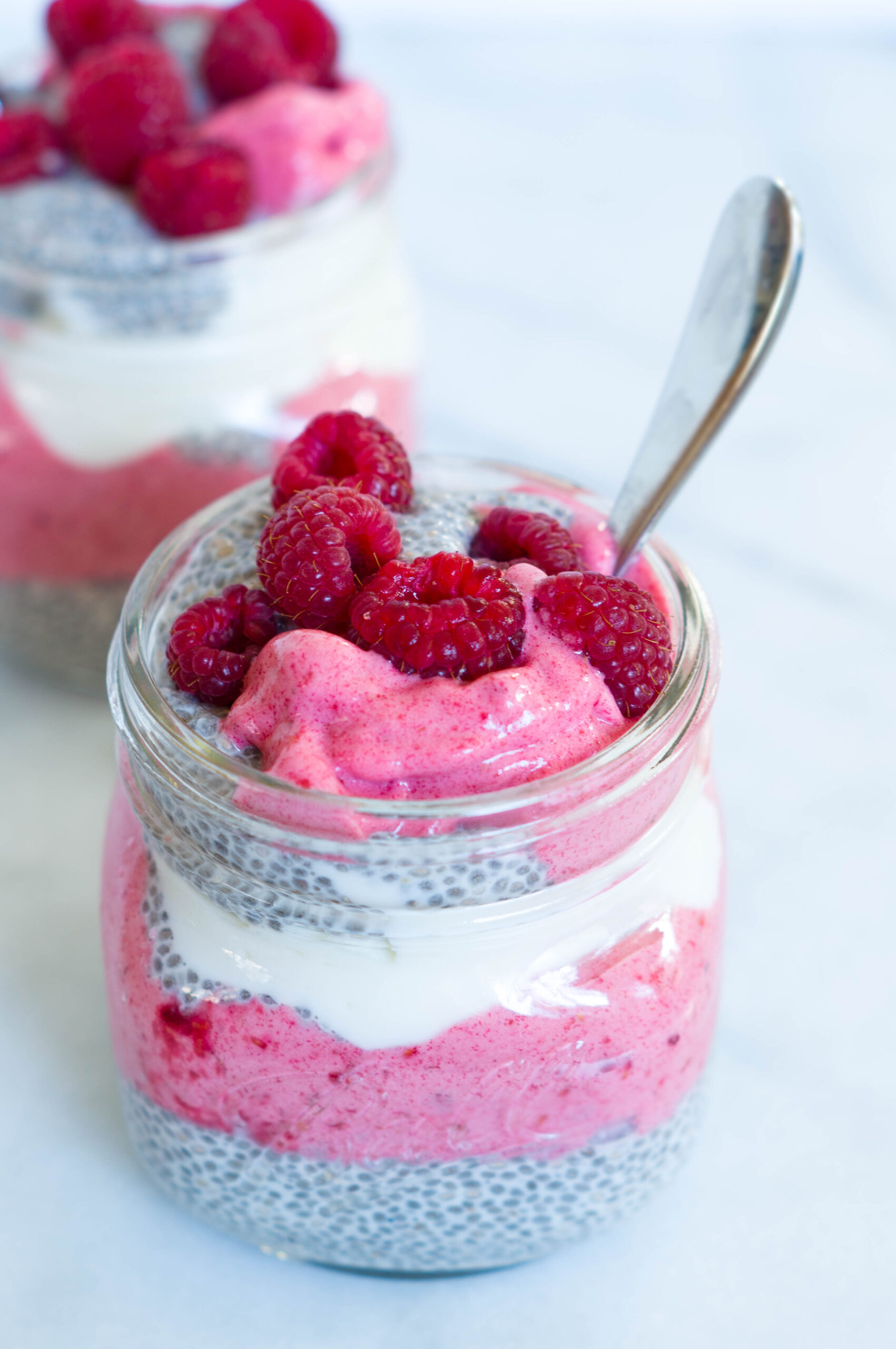 Raspberry Nice Cream Chia Pots
Ingredients
Chia Pudding

1 cup almond milk

1/4 cup chia seeds

1 tbsp honey

Nice Cream

1 frozen, sliced banana

1/3 cup frozen raspberries

Coconut yogurt
Directions
To make the chia pudding, add the almond milk, chia seeds and honey in a Thermomix® mixing bowl and blend on speed 5 for 10 seconds (you can also mix well by hand, but do it twice leaving a few minutes in between so the seeds do not settle before you chill).
Pour into an airtight container and chill in the fridge for at least 2 hours (best overnight).
When ready to serve, prepare the nice cream by adding the banana and raspberries to a Thermomix® mixing bowl and blend on speed 8 for 10 seconds, then scrape with a spatula and blend on speed 4 for 1 minute.
Layer 2 jars with chia pudding, nice cream, and coconut yogurt. Top with fresh fruit.
Disclaimer: I am a Thermomix® consultant and sell them as an independent business. "THERMOMIX," "VORWERK," "COOKKEY," and "COOKIDOO" are a registered trademark of VORWERK (or its affiliates). VORWERK does not support, authorize or endorse this site.