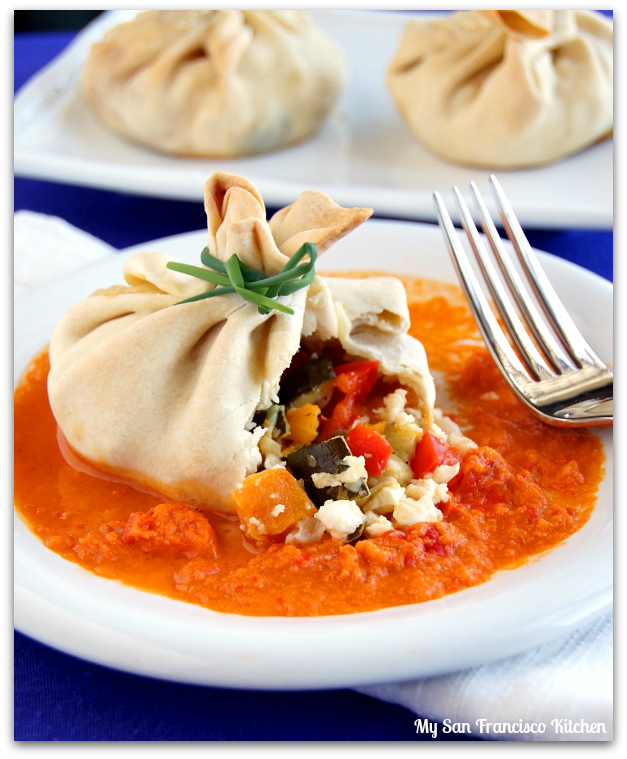 Aren't these the cutest? I found this recipe from Cooking Light and thought they were just the cutest things ever! I think if my vegetables were served in these as a kid, I would have been way more excited about eating them. I made my phyllo dough from scratch, but the store-bought kind will cut down the time it takes to make these vegetable purses. For the ties, I wanted to choose something edible, so I tied them with chives from my herb garden. I also discovered a delicious sauce that goes great with these – red bell pepper sauce! This is also easy to make, just add red bell pepper, olive oil and balsamic vinegar in a blender and wa-lah! I added feta cheese, artichoke hearts, chopped red bell pepper, zucchini and butternut squash, but let your imagination run wild. You can serve these vegetable purses as an appetizer, side or light main dish.
Recipe adapted from Cooking Light, Phyllo Purses with Roasted Squash, Peppers and Artichokes.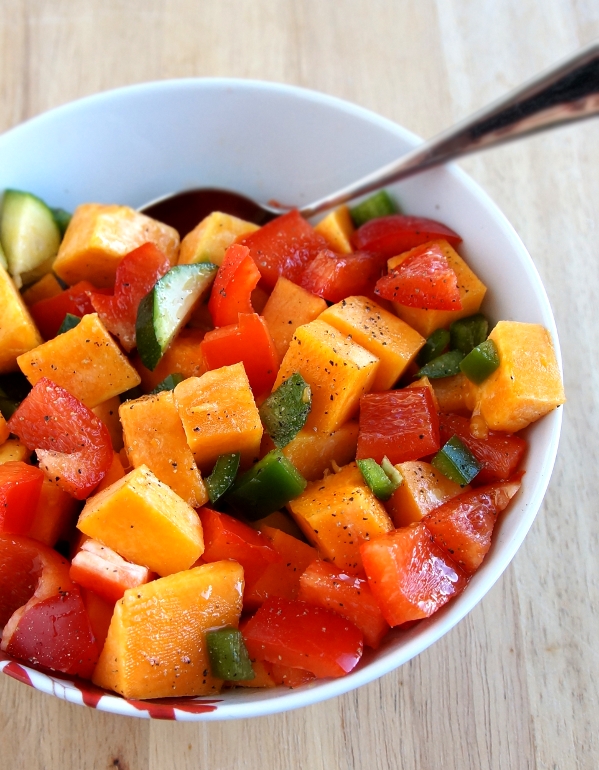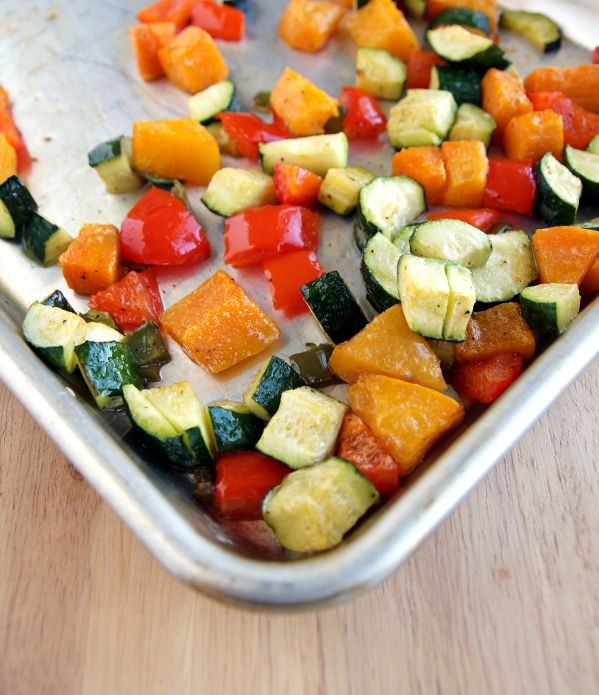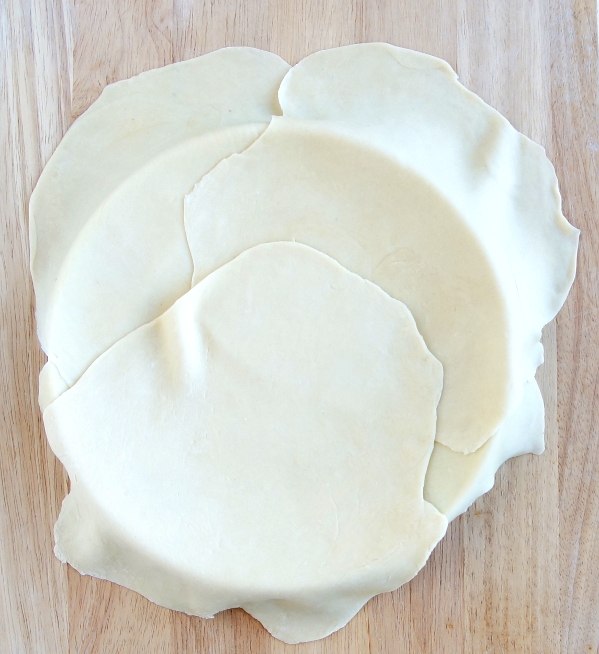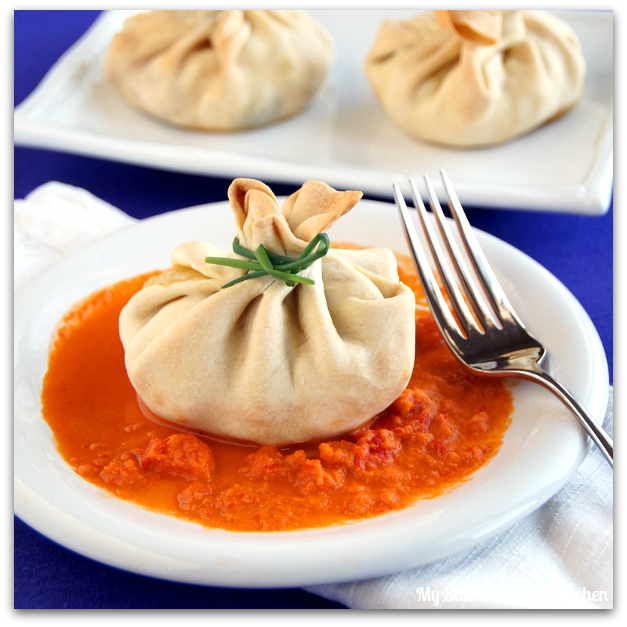 Vegetable Purses
Ingredients
Phyllo dough
2 cups flour
½ tsp salt
⅔ cups warm water
2 tbsp olive oil
Chives (to tie - optional)
Filling
2 tbsp olive oil
1 large organic zucchini squash, quartered
1 cup cubed butternut squash
1 red bell pepper, chopped
½ cup artichoke hearts, chopped
½ cup light crumbled feta cheese
Salt and pepper to taste
Red pepper sauce
½ red bell pepper
2 tbsp olive oil
1 tsp basalmic vinegar
Salt and pepper to taste
Instructions
Preheat oven to 375 degrees F.
In a large bowl, add vegetables and olive oil.
Sprinkle with salt and pepper and toss to coat.
Transfer to a greased baking pan and bake for 30 minutes.
Remove from the oven and lower heat to 350 degrees F.
In the meantime, add phyllo dough ingredients to a stand mixer with hook attachment and mix (or mix with a wooden spoon by hand).
Knead for 10 minutes.
Cut into four equal pieces, and roll out as thin a possible.
Divide the filling among the sheets of phyllo dough, placing the filling in the center and then topping with feta cheese.
Gather the four corners of each phyllo sheet and bring together. Press in the center and twist.
Bake for 30 minutes, until slightly golden brown.
Remove from the oven and tie each purse with one chive for decoration.
For the sauce, add all ingredients to a blender and blend to desired consistency.
Makes 4 purses