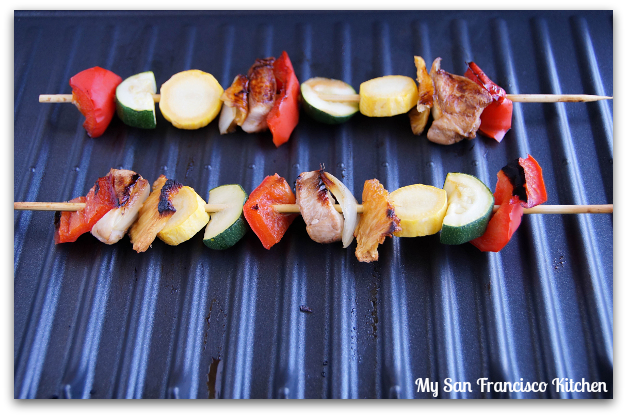 Summer is officially two days away, but I have already been enjoying plenty of my favorite summertime dishes for the past few weeks. One of them includes these chicken and vegetable shish kebabs with NatureBox dried pineapple to add some sweetness to the mix. They are easily made on an indoor grill (such as a George Foreman grill) or grilling pan, but of course they are also great for outdoor BBQing! For these summer shish kebabs, I used teriyaki marinated chicken and slices of red bell pepper, yellow and zucchini squash, onion, and dried pineapple. You can get creative with the vegetables, fruits and meats you combine together for your shish kebabs. Do you have a favorite combination?
Check out this recipe of the NatureBox blog this week here!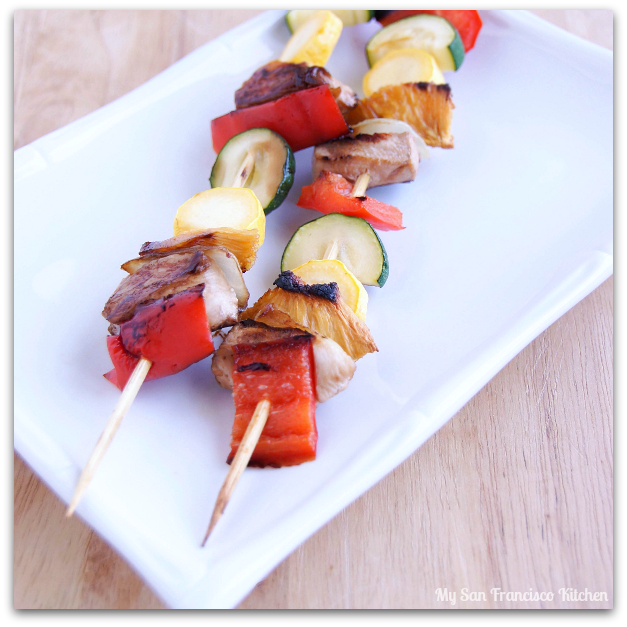 Summer Shish Kebabs
Ingredients
¼ cup apple cider vinegar
¼ cup soy sauce
2 tablespoons olive oil
2 tablespoons honey
2 boneless, skinless chicken breasts, cubed
1 zucchini squash, chopped
1 yellow squash, chopped
½ yellow onion, chopped
8 NatureBox Big Island Pineapple slices, quartered [www.naturebox.com]
1 red bell pepper, chopped
8 wooden skewers
Instructions
In a shallow bowl, whisk together apple cider vinegar, soy sauce, olive oil and honey.
Add the cubed chicken breasts and cover with plastic wrap. Refrigerate for at least 30 minutes, up to 3 hours.
Soak the wooden skewers in water for 20 minutes (to prevent them from burning).
After the chicken has marinated, preheat an indoor grill pan over medium heat.
Add the chicken, pineapple, squash, bell pepper and onion to the skewers, alternating.
Grill until the chicken us cooked through, about 3 minutes on each side. The chicken will be done when the juices run clear and the internal temperature is 165 degrees F.
Makes 8 kebabs