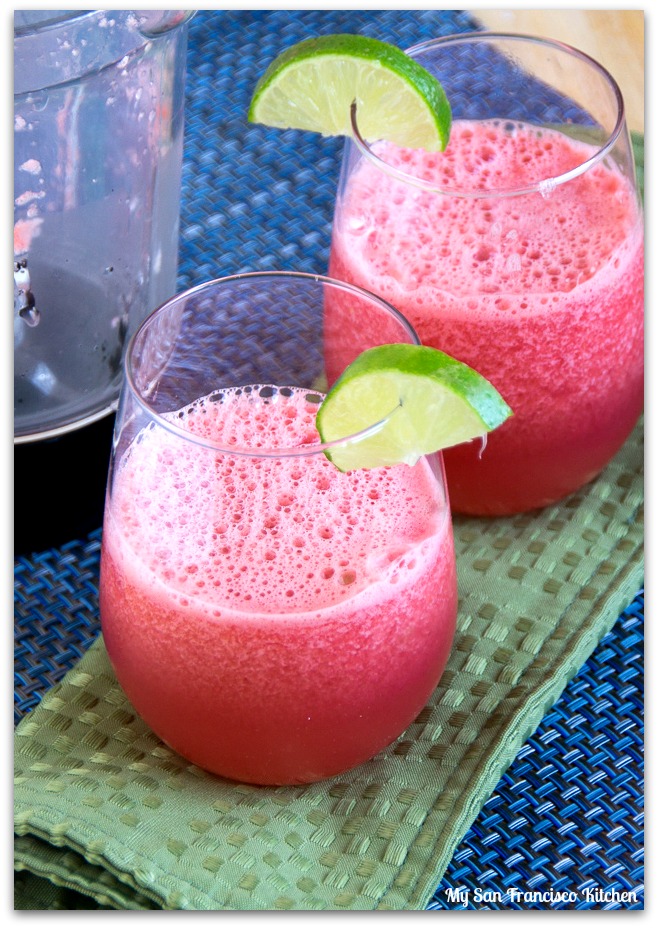 Agua fresca (meaning "fresh water") is a popular beverage in Mexico, and can usually be found being sold by food trucks. I can't resist buying one whenever I am grabbing some food from a food truck in SF on a warm, sunny day. They are simply made with fresh fruit and water, and are very easy to make at home. I found this recipe from Cooking Light magazine. Some choose to strain the solids out to achieve a smoother texture, but I love the slushiness the watermelon gives to this agua fresca! If you can, try to buy seedless watermelon, or it will be a little bit of a challenge to dig out all of those little black seeds (believe me, it isn't very fun!). A splash of lime gives this drink a refreshing taste.
Today is my day off after working the whole weekend through, and I just want to lounge around in my PJs all day and watch TV! I love having the whole day off, because I have the time to finish chores, bake/cook, and go to the gym 🙂 I have been running less lately and going to more group exercises, which have been really fun. I tried out this dance class last week and it was so much fun! I didn't think I would get such a good workout from it, but it was exhausting.
I am still waiting for my test results from the Board of Pharmacy….. I have been checking the mail everyday, and get disappointed when I don't see that letter! It could be any day now…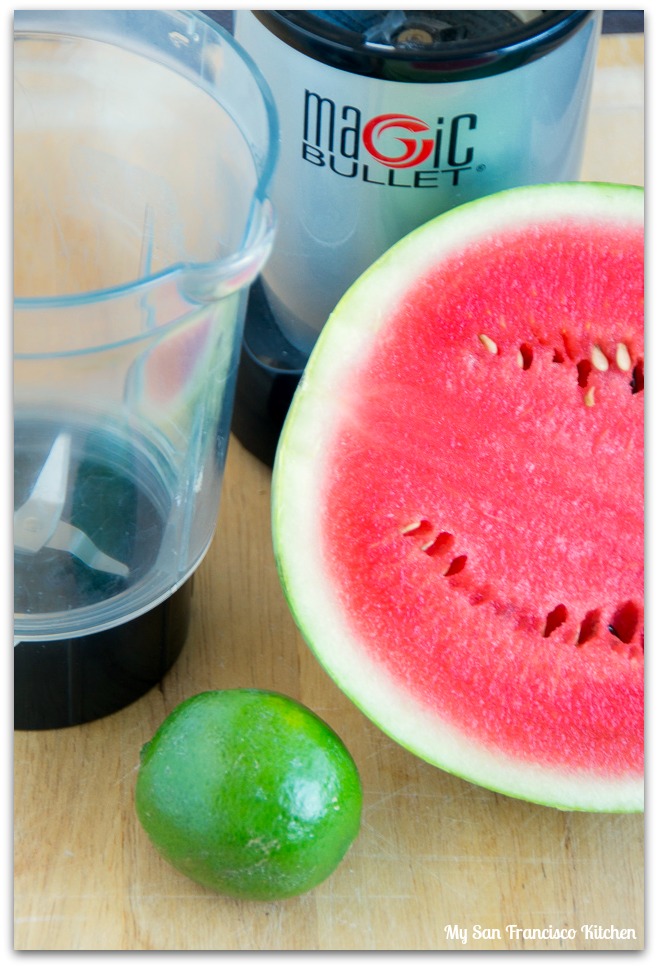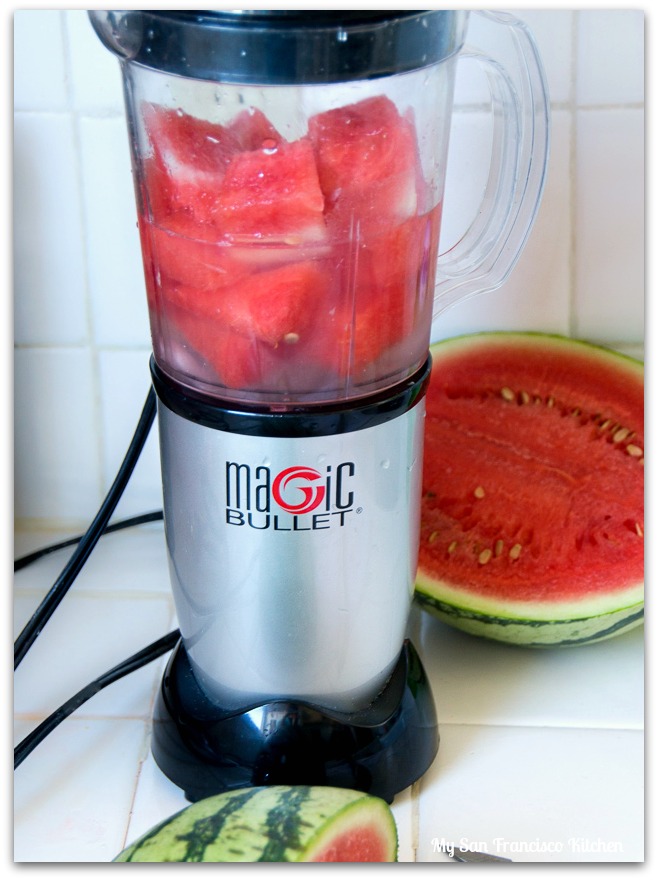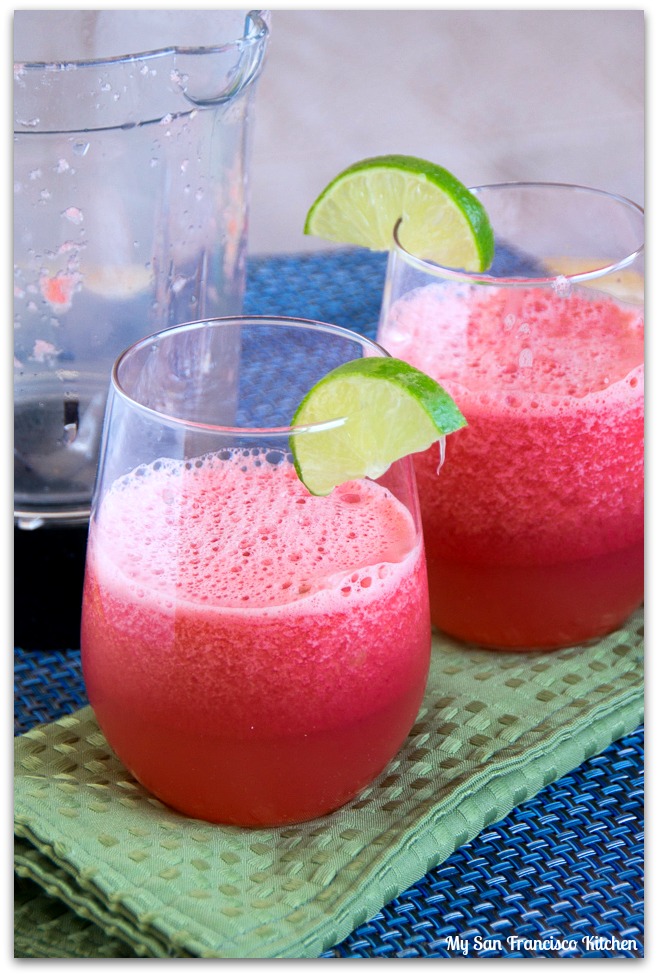 Watermelon Agua Fresca
Ingredients
2 cups cubed seeded watermelon
1 cup water
1 tbsp sugar
1 tbsp fresh lime juice
Instructions
Add the watermelon, water, sugar and lime juice to a blender and blend until evenly mixed.
Served chilled with a wedge of lime.
Makes 2 drinks
Recipe adapted from Cooking Light magazine.
See original recipe here
.