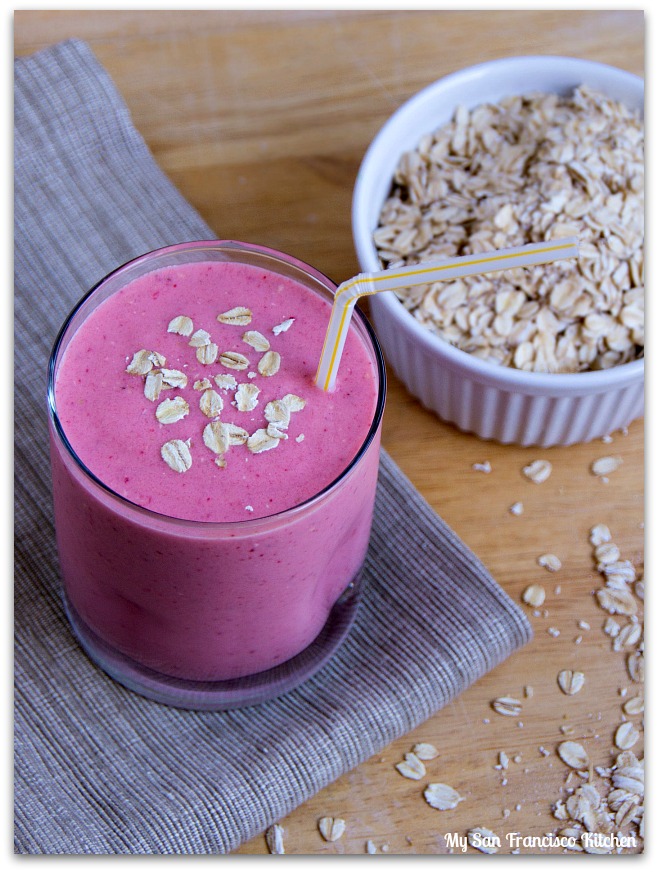 Once again I have gotten off track with my eating habits, all because of a certain holiday! After eating so much chocolate, I started my healthy eating routine again today. For breakfast, a strawberry oatmeal smoothie. The oats add fiber, without affecting taste. Up until now I have been using orange juice in my smoothies, but recently EPICUREX contacted me about reviewing their organic, fair trade, GMO-free coconut water, COCOZIA, and I thought it would be the perfect substitution. COCOZIA has some sugar, but much less than fruit juices. It also has replenishing electrolytes, such as magnesium and potassium, that are essential after a hard work out. COCOZIA has a mild taste that is refreshing after a work out or on a warm day. I prefer to drink coconut water chilled, since I think it tastes the best that way. Next time you make a smoothie, cut down some sugar by substituting coconut water for juice!
Today we went jogging at Land's End and Ocean Beach. I can't believe how warm it is in San Francisco today, it felt like summer on the beach! It was really nice to get back into running again, since I stopped going as much the past few months.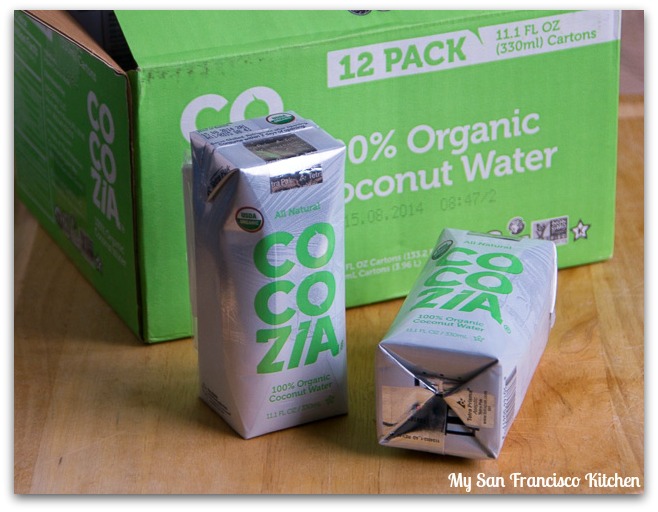 Strawberry Oatmeal Smoothie
Ingredients
1 cup frozen strawberries
1 banana
¼ cup oats
½ cup plain non-fat yogurt
⅓ cup COCOZIA coconut water
1 tsp honey (optional)
Instructions
Add all ingredients to a blender and blend well.
Makes 2 smoothies