HELLO 3-day weekend!!
I am really looking forward to some time off from work, especially so I can catch up on some cooking. As you have probably noticed from my past several posts, I have not had much time to experiment with new recipes lately. Most of the time I have been cooking from the recipes I have already posted instead! For example, tonight we are eating chicken enchiladas before we head out to watch the firework show…I know, it isn't your typical 4th of July dish, but we were both craving enchiladas for some reason and they are so easy to make. I have been making a lot of quick, easy things lately, like these strawberry lime popsicles. Popsicles are so easy to make at home with fresh fruit and yogurt, and I think they taste much better than store-bought popsicles. You can control the amount of sugar you add and there are no artificial colors or preservatives!
Have you tried to make them at home before? What is your favorite popsicle flavor?
I wish you and your family a very Happy 4th of July! Be safe out there tonight and enjoy the show 🙂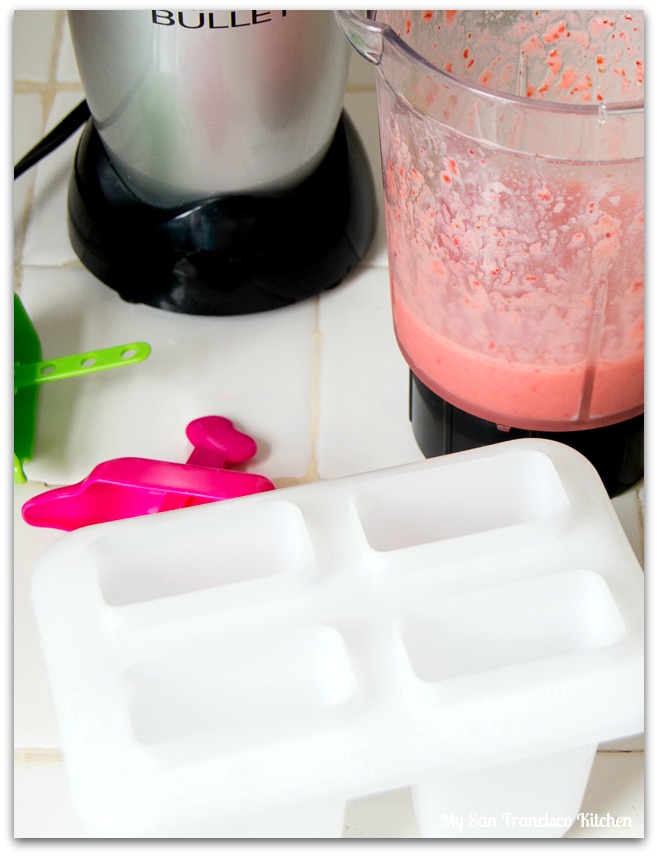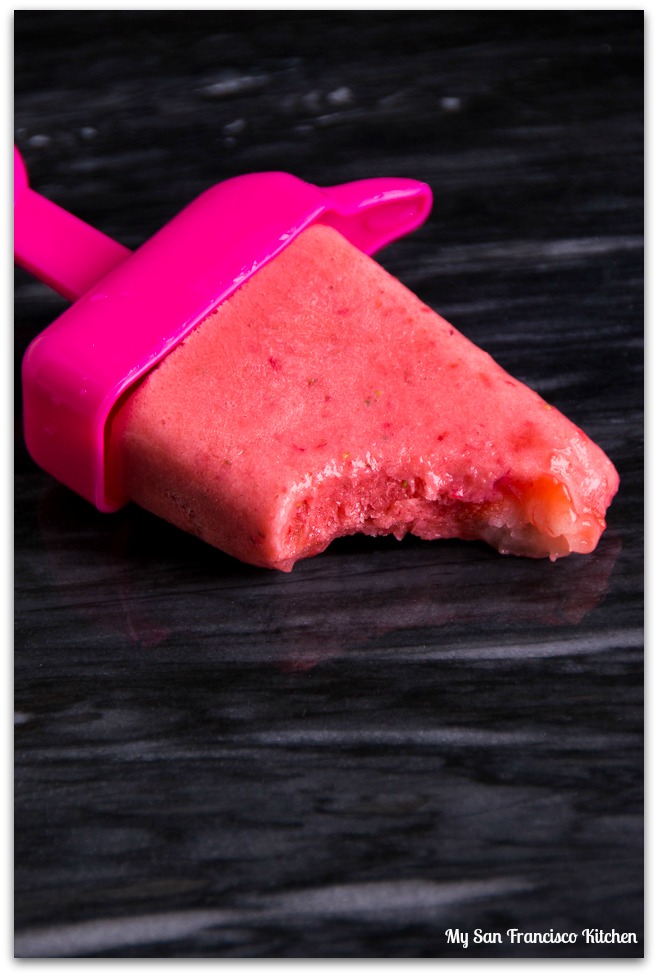 Strawberry Lime Popsicles
Ingredients
2 cups fresh strawberries, hulled
3 tbsp sugar
1 tsp fresh lime juice
¾ cup plain yogurt
Instructions
Add all ingredients to a blender and blend until evenly mixed.
Divide among four popsicle molds and freeze for at least 3 hours.
When ready to serve, run hot water on the outside of the mold and loosen by wiggling the end of the popsicles while pulling out of the mold.
Makes 4 popsicles