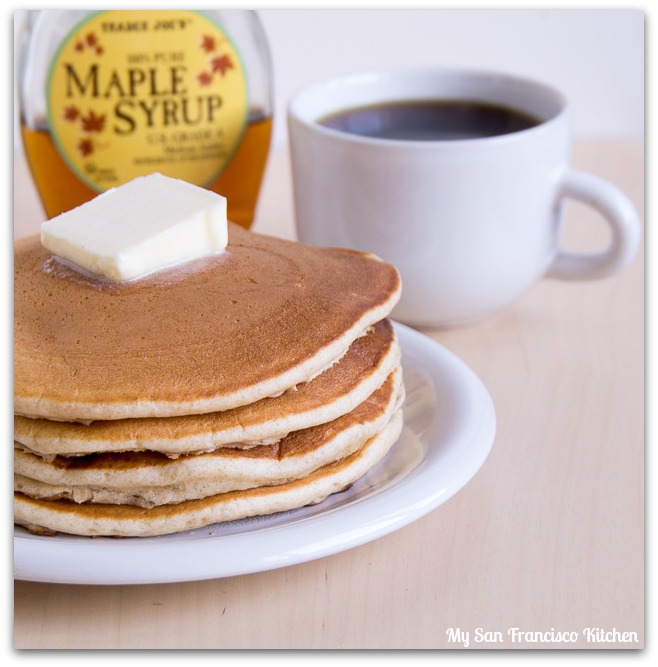 When I think Sunday, I think pancakes. And sleeping in. And doing nothing all day.
Sunday is usually the only day where I have time to make breakfast in the mornings (usually I am rushing out the door before 7am and just have time to grab a yogurt). When I do have time to make breakfast, my favorite thing to make is pancakes. Why? They are so versatile, and I just love all kinds – chocolate chip, blueberry, apple cinnamon, banana…
I found this recipe by Cooking Light for whole wheat buttermilk pancakes, and I just happened to have some buttermilk from the corn bread recipe I just made the other day. Score! These pancakes are really flavorful, soft and fluffy – what more could you ask for from a pancake? Serve them with your favorite fruit.
Can the weather get anymore beautiful? Isn't it winter now?? I am convinced that January is one of the best weather-months in San Francisco! Definitely going to have to get out of my PJs and enjoy it today =)
What are you up to this weekend?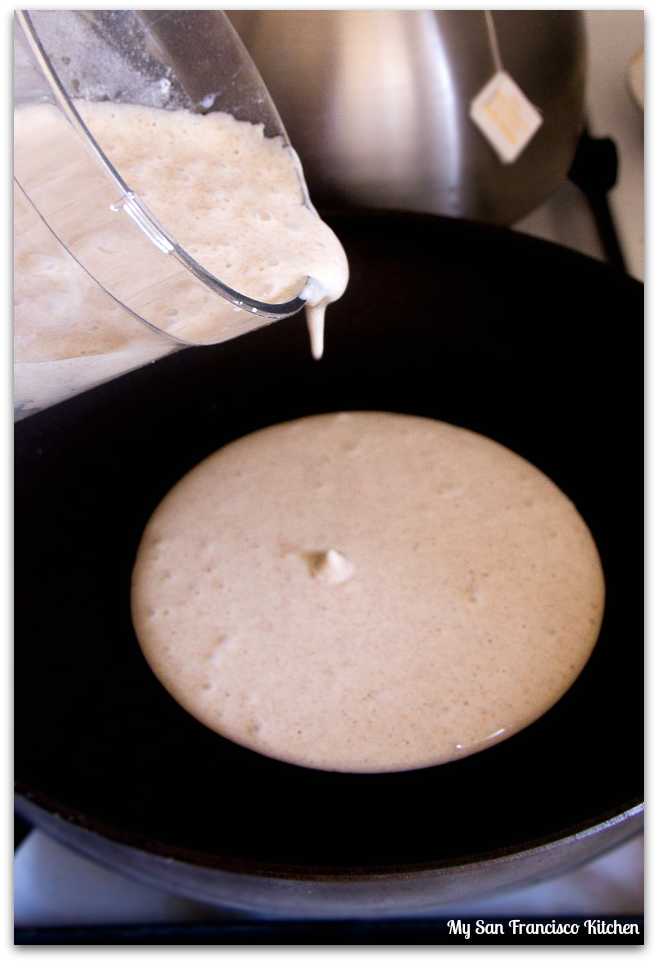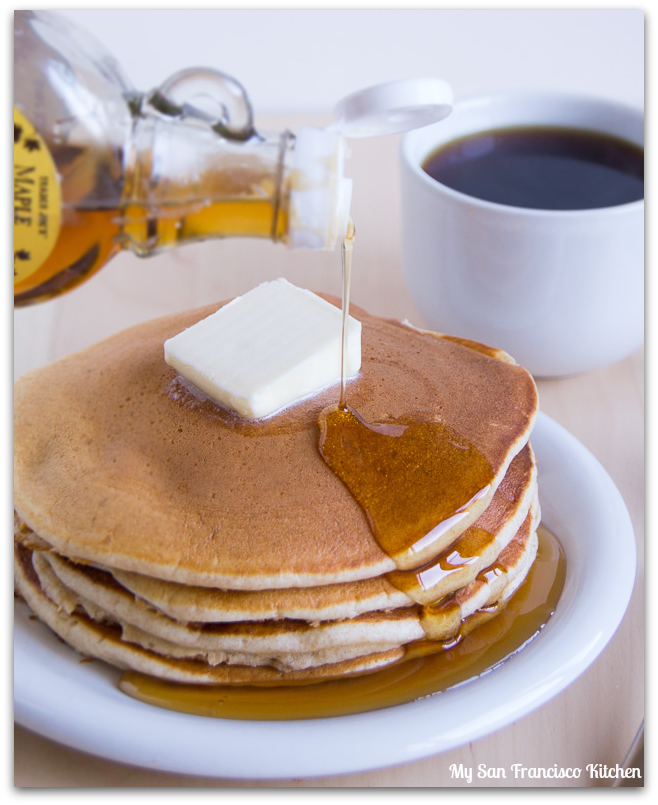 Whole Wheat Buttermilk Pancakes
Ingredients
¾ cup all-purpose flour
¾ cup whole wheat flour
3 tbsp sugar
1½ tsp baking powder
½ tsp baking soda
¼ tsp salt
1½ cups low-fat buttermilk
1 tbsp vegetable oil
1 egg
Cooking spray
¾ cup maple syrup
3 tablespoons butter
Instructions
Combine flours, sugar, baking powder, baking soda, and salt in a large bowl, stirring with a whisk.
Combine buttermilk, oil, and egg, stirring with a whisk; add to flour mixture, stirring just until moist.
Heat a nonstick griddle or nonstick skillet coated with cooking spray over medium heat.
Spoon about ¼ cup batter per pancake onto griddle or skillet.
Turn pancakes over when tops are covered with bubbles and edges look cooked.
Serve with syrup and butter.
Makes 6 pancakes
Recipe adapted from
Cooking Light
magazine.