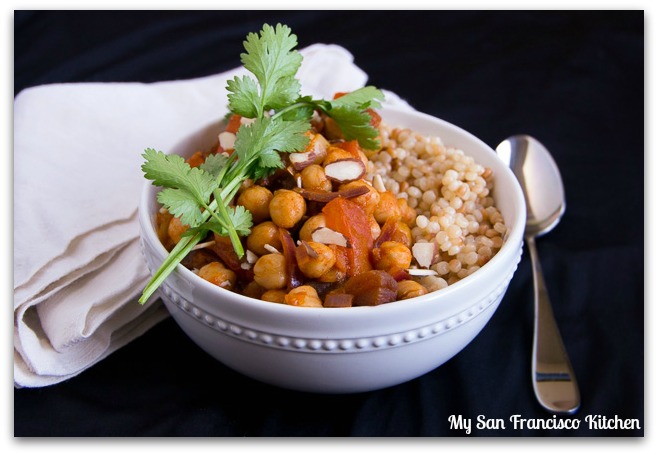 I think my crazy lifestyle these past few weeks have finally started catching up with me. I have been juggling pharmacy rotations aka my day job, which is already draining enough, with freelance recipe/photography work for clients, graduation & trip planning, working out, and the daily chores that are barely getting done…oh, and me time (does that even exist these days?!). It hasn't helped that I haven't been getting a lot of sleep the past few days because my husband has been watching "The Walking Dead" lately, and it gives me horrible nightmares…don't make fun. I finally made myself stop watching it with him, so we will see if I can get my sleep back now!
These days it is more important than ever that I cook meals that can last two or three days, since unfortunately I don't have the energy to cook a lot due to my crazy schedule. When I started getting tired of soups, I looked around for new recipes to try. I found this vegetarian recipe for Spicy Moroccan Chickpeas on Cooking Light, and lovvved it. The apricots go so well in this dish, giving it the perfect amount of sweetness. The couscous is also a perfect pair to the spiced chickpeas. The recipe made a lot to last the two of us a few days, and you can serve it as a main dish or as a chickpea salad side.
I couldn't find the escarole that the recipe calls for, so I used the endive I could find at my grocery store. Apparently, escarole is less bitter, but I didn't taste the endive I used at all and found it gave a nice texture. If you are short on time, find a good tikka masala sauce and add it in place of the spices and tomatoes!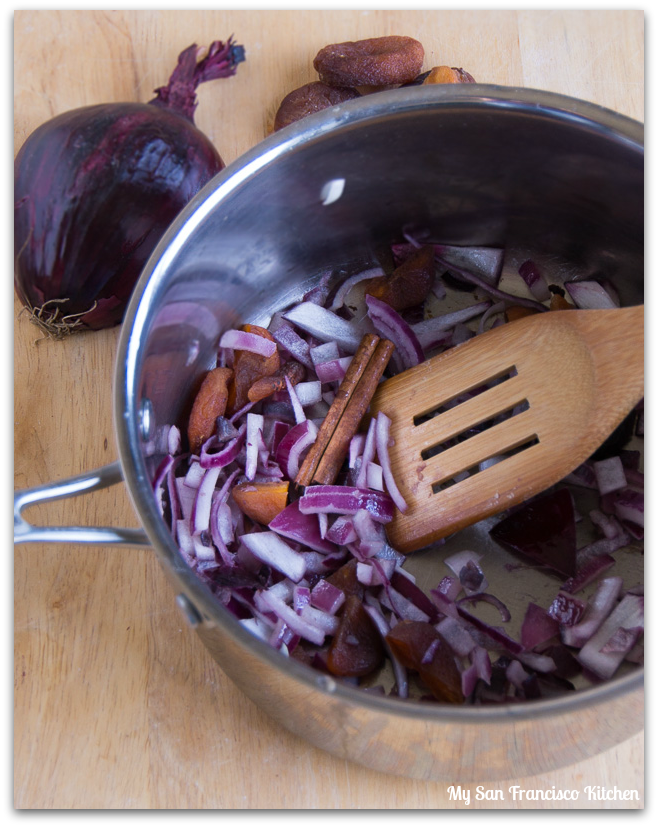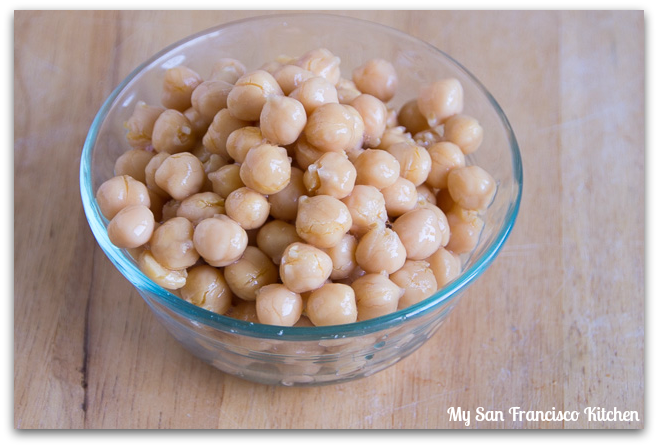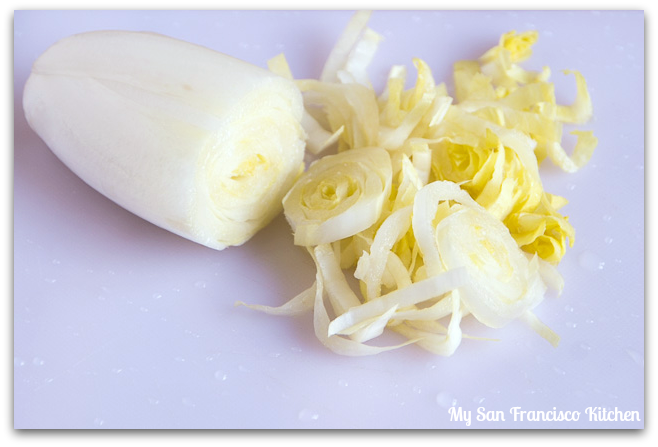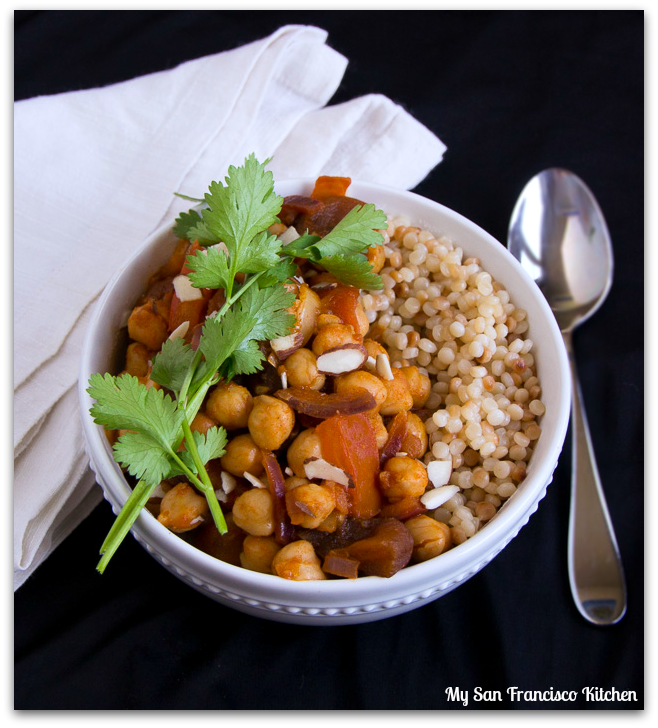 Moroccan Chickpeas
Ingredients
¼ cup extra-virgin olive oil
3 large garlic cloves, peeled
1 cup thinly sliced red onion
½ cup dried apricots, sliced
1 tbsp ras el hanout (Moroccan spice blend) or garam masala
¼ tsp salt
¾ tsp black pepper
¼ tsp crushed red pepper
1 (3-inch) cinnamon stick
½ cup water
1½ tsp grated lemon rind
1½ tbsp fresh lemon juice
2 (15-ounce) cans chickpeas (garbanzo beans), rinsed and drained
1 (28-ounce) can no-salt-added whole tomatoes, undrained and chopped
6 cups escarole, torn into 1-inch pieces
1 cup cilantro leaves
¼ cup mint leaves
½ cup roasted whole almonds, coarsely chopped
4 cups hot cooked couscous
Instructions
Heat a large skillet over medium-high heat.
Add oil to pan; swirl to coat.
Add garlic; cook for 1 minute, stirring constantly.
Remove garlic from pan using a slotted spoon; discard or reserve for another use.
Add onion and next 6 ingredients (through cinnamon stick) to pan; sauté for 7 minutes or until the onion is lightly browned, stirring occasionally.
Add ½ cup water, rind, juice, chickpeas, and tomatoes; bring to a boil. Reduce heat, and simmer for 7 minutes, stirring occasionally.
Stir in escarole; simmer for 1 minute or until escarole wilts. Remove from heat.
Sprinkle with cilantro and mint; top with almonds.
Serve over couscous.
Recipe adapted from
Cooking Light
, 2010.