I have been meaning to post this recipe a lot sooner, but I lost my computer…in my apartment! We have been spending the greater part of this past week reorganizing the apartment – I'm talking some major Spring cleaning going on. Somewhere in the midst of piled up text books from high school, clothes, towels, and miscellaneous decor was my laptop! Making progress, but still a lot of work to do.
This soup is perfect for Spring with all of that fresh asparagus in season right now. The thing about asparagus is that it goes bad very quickly and loses it's fresh flavor within a day or two. One trick to keep it fresh longer is to keep trimming the stems and let it stand in water in your refrigerator. The asparagus in this soup is lightly cooked with bacon for flavor, then boiled and puréed into a creamy soup. I like to save some cooked crispy bacon to crumble over the top when I serve it. If you find yourself with too much asparagus, this soup is the perfect way to use it up!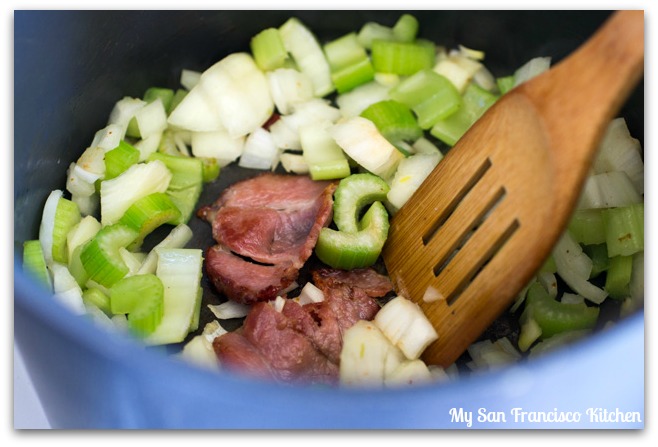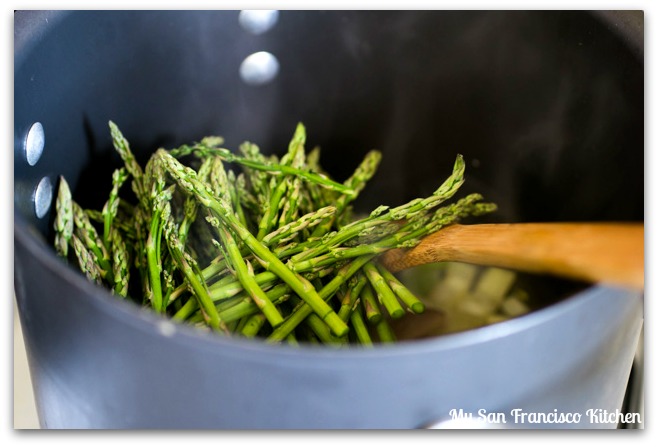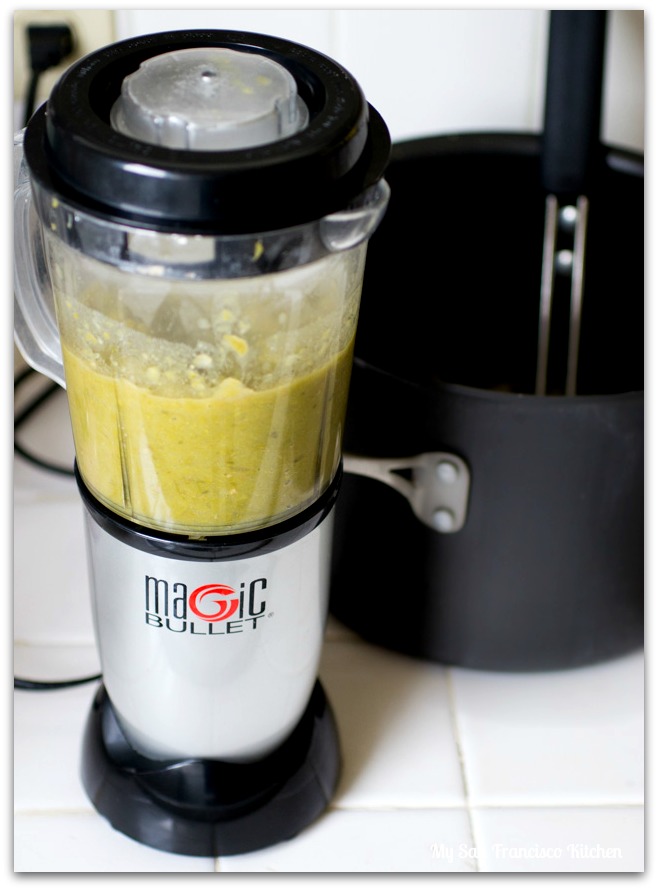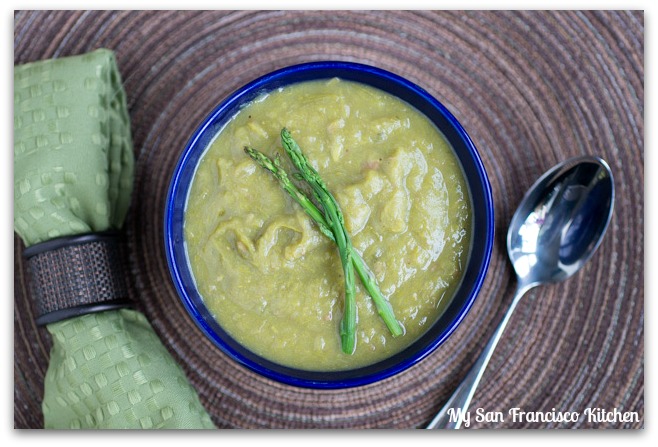 Asparagus Bacon Soup
Ingredients
4 slices bacon
1 tbsp unsalted butter
1 yellow onion, chopped
3 ribs celery, chopped
3 cups chopped asparagus spears (woody parts discarded or peeled off)
1 large russet potato, peeled
3 cups chicken broth
¼ tsp pepper
2 tbsp fresh parsley (plus more for garnish)
Instructions
Add the bacon to a large pot and cook over medium heat until crispy.
Remove the bacon and set aside for garnish later (retain the bacon fat in the pot for flavor!).
Add butter, onions, celery, and asparagus to the pot and cook over medium heat until onions are soft, about 7 minutes.
Add the potatoes, parsley and chicken broth and bring to a boil. Lower the heat and simmer for 20 minutes, until potatoes are soft.
Allow to cool, then transfer in batches to a blender and blend until smooth (you can choose the texture you want by adjusting the blend-time!).
Transfer the soup back to the pan and add the pepper. Reheat and serve warm and topped with crumbled bacon.
Makes 4 bowls of soup