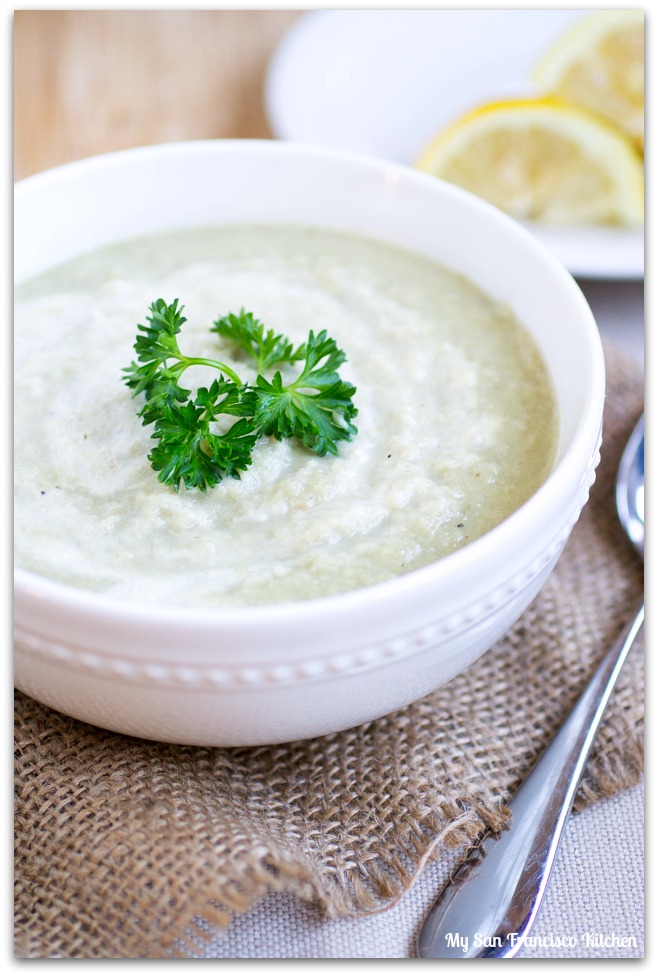 One of my favorite Spring vegetables is artichoke. I love eating them boiled, grilled, baked…but a new recipe I came across is this cream of artichoke soup. It was a special of the day at a restaurant we went to one night on our vacation in Tahoe, and we were both surprised at the strong artichoke flavor it had – delicious!!
To prepare the soup, you need frozen artichoke hearts. I find they have less sodium than canned, and are probably healthier for you. Make sure they are thawed before you start, because you will need to purée them in a blender. Then, add the artichoke heart purée to a pot with melted butter and chopped garlic – yum! You can play with more or less lemon flavoring in the end.
I like to add the cream at the very end, just before serving each time. This soup will make 6 servings, so if you keep it in the refrigerator or freezer you may want to do the same with the cream.
The weather in San Francisco was so beautiful this weekend. So many people were outside in shorts, which is rare! I had to work yesterday, but today I went on a nice hike and got a little sunshine. I spent all morning cleaning and cooking some meals for this week, so it was a nice break.
Have a great week!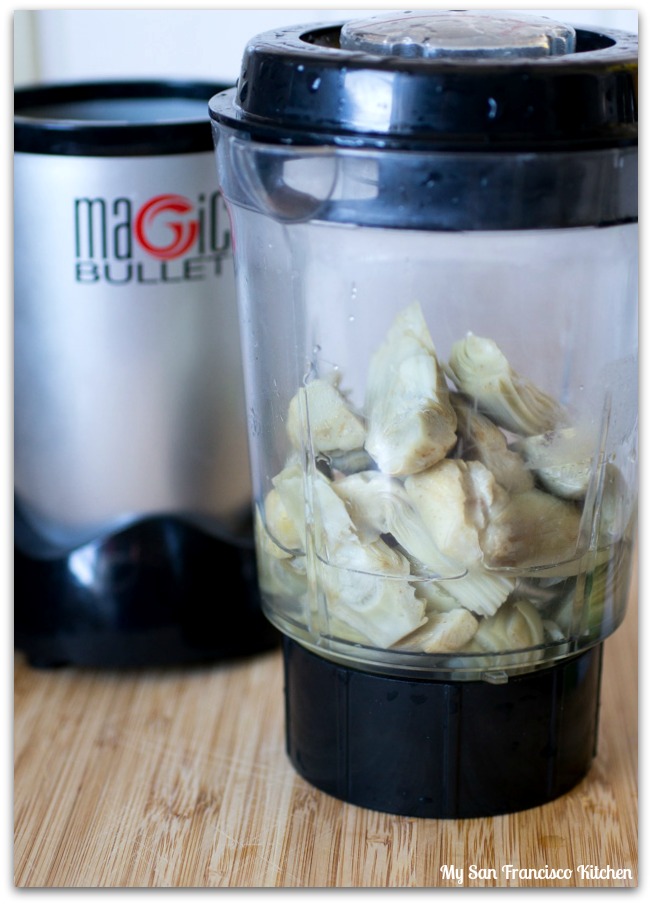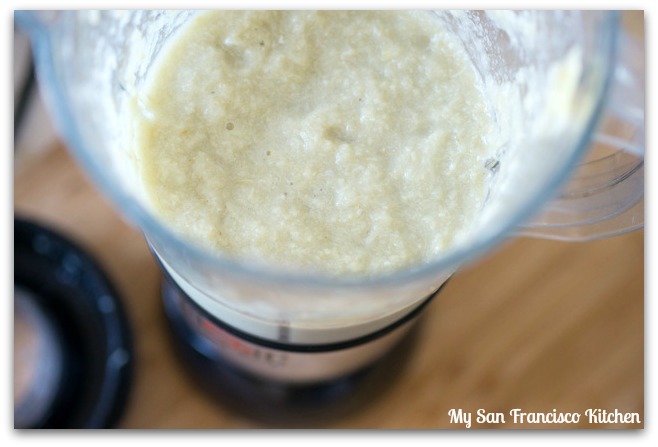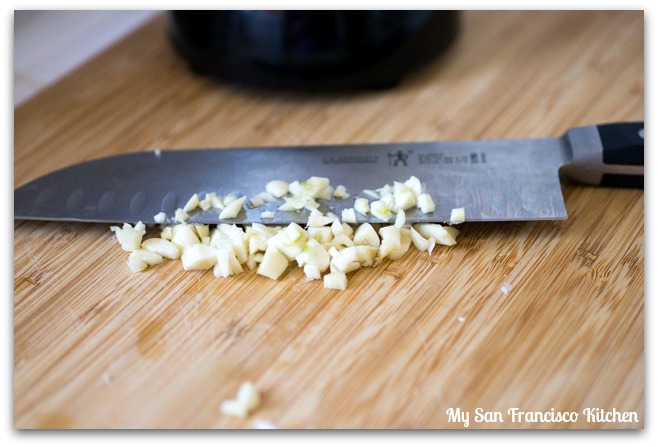 Cream of Artichoke Soup
Ingredients
24 oz (1.5 lbs) frozen artichoke hearts, thawed
1 cup water
4 tbsp unsalted butter
4 cloves garlic, finely chopped
2 cups chicken broth
¼ tsp salt
½ tsp black pepper
¾ cup heavy cream
Freshly chopped parsley for garnish
Lemon wedges
Instructions
In a large pot, melt the butter over medium heat and add the chopped garlic. Stir occasionally.
While the garlic is cooking, add the thawed artichoke hearts to a blender in 4 batches, using ¼ cup water with each (you can also use the chicken broth if it is not enough liquid). Purée each batch, then add to the pot.
Add the chicken broth, salt and pepper and bring to a boil.
Turn the heat to low and simmer for 45 minutes, stirring occasionally.
Serve warm and stir in 2 tbsp heavy cream.
Garnish with fresh parsley and squeeze a lemon wedge over the top of the soup if desired.
Makes 6 servings