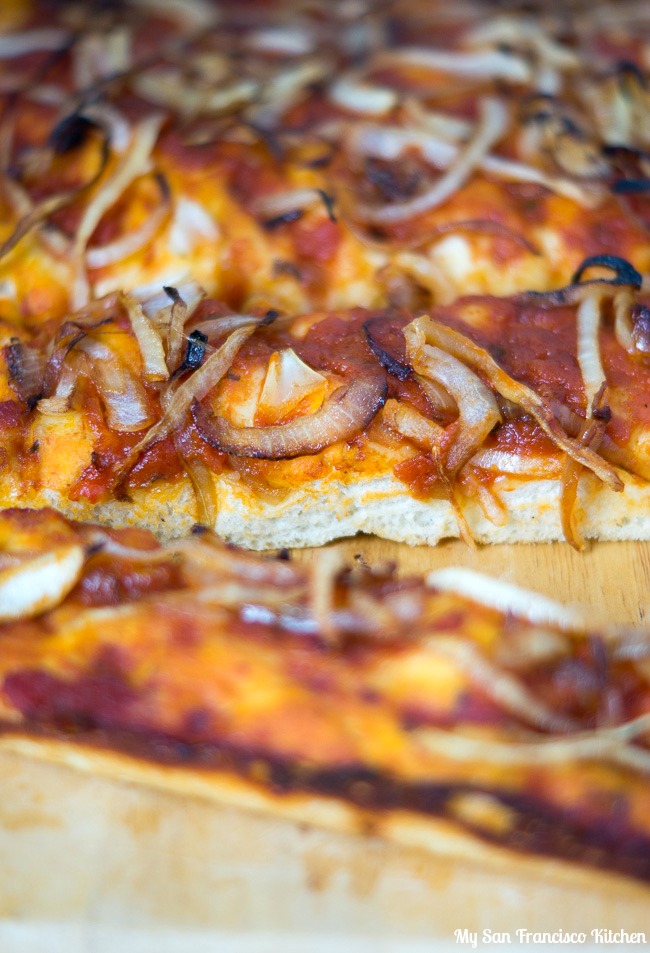 I love homemade bread. There are only a few things in life more comforting to me than a bite of warm homemade bread fresh from the oven. Today I made this balsamic caramelized onion focaccia bread for lunch to go with our salad. It was really easy to make, and the hardest part was waiting for the dough to rise because I couldn't wait to try it! The dough has to rise twice, once in the bowl and once in the pan. I used Bertolli Riserva Balsamic Vinegar & Caramelized Onion sauce for the top of the focaccia bread, and then topped it with caramelized onions. My husband and I ate the entire loaf within an hour of it coming out of the oven…not kidding! I used my favorite focaccia bread recipe from Food Network, but the sauce definitely made it something special. 
Do you guys cry when you cut an onion? It bothered me so much my whole life, to the point where I thought about wearing my old chemistry lab goggles sitting in my desk on multiple occasions (is that nerdy or what!?). I never actually did it, though, and always just suffer through the tears. Today I found this really great tip on Bertolli's Cooking School page on how to cut an onion without crying: refrigerate it for 30 minutes. I tried it, and no tears! How easy is that? I am so glad I found that helpful tip, since I use onions almost every day in my cooking. Check out Bertolli's website for other great tips and tricks in the kitchen.
This balsamic vinegar caramelized onion focaccia bread is a perfect side or appetizer for holiday parties. Even though this time of year can be chaotic, it is nice to take a little time to make something homemade to share with family and friends. This focaccia bread is really comforting, and a nice easy homemade addition to a party!
Get a $1 off coupon for any Bertolli sauce here to make your own!
Do you guys like focaccia bread? What are your favorite toppings? I hope you like this balsamic caramelized onion focaccia bread!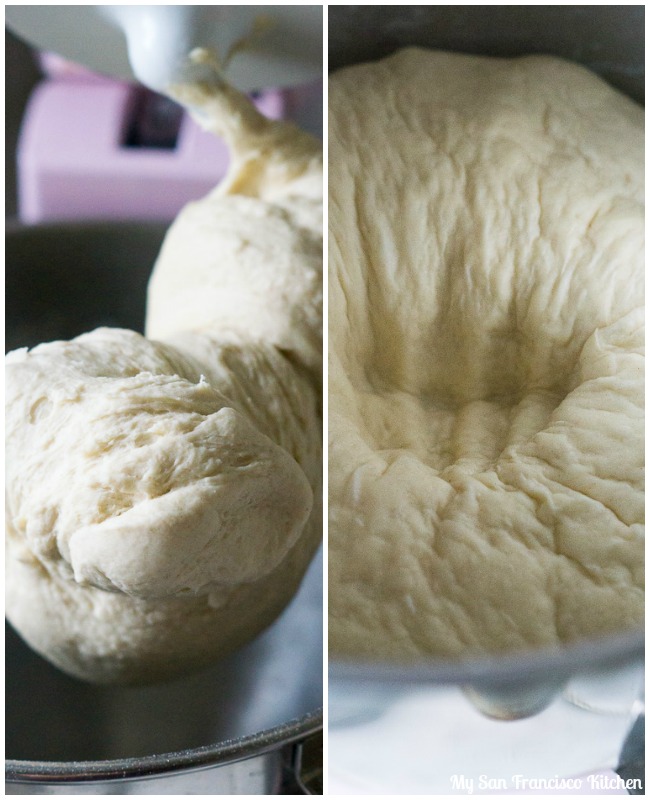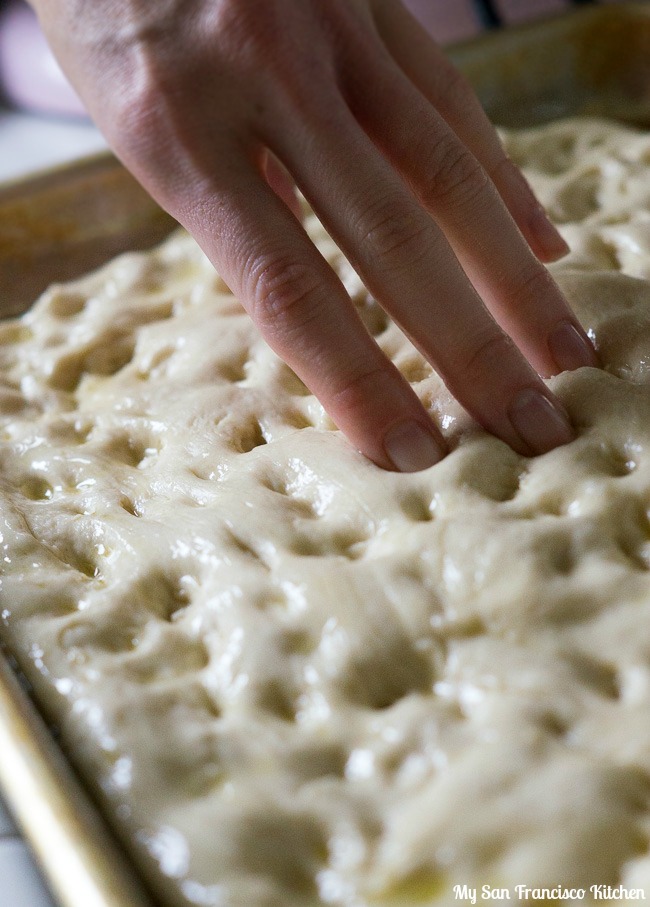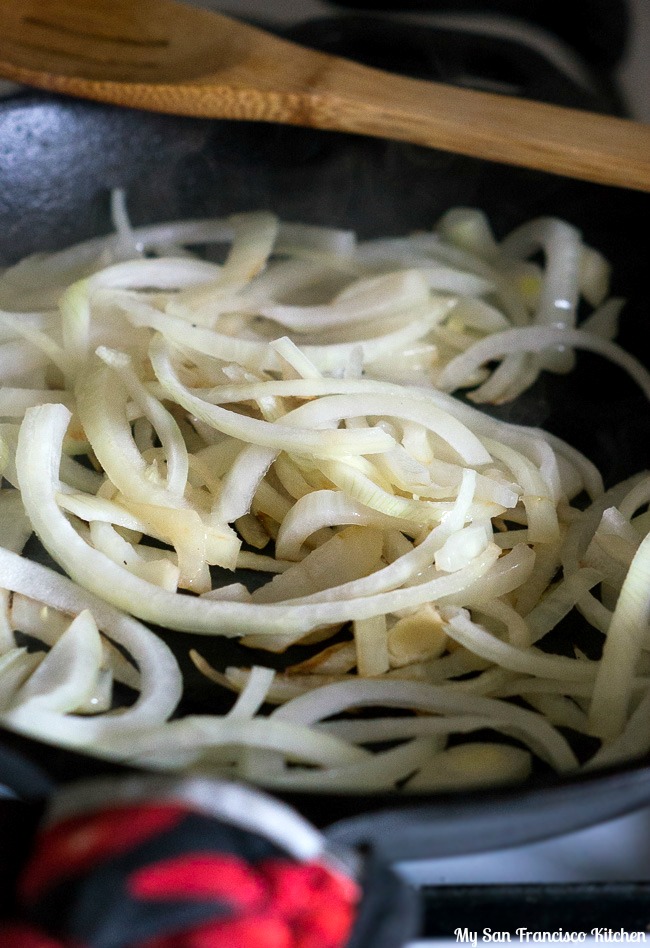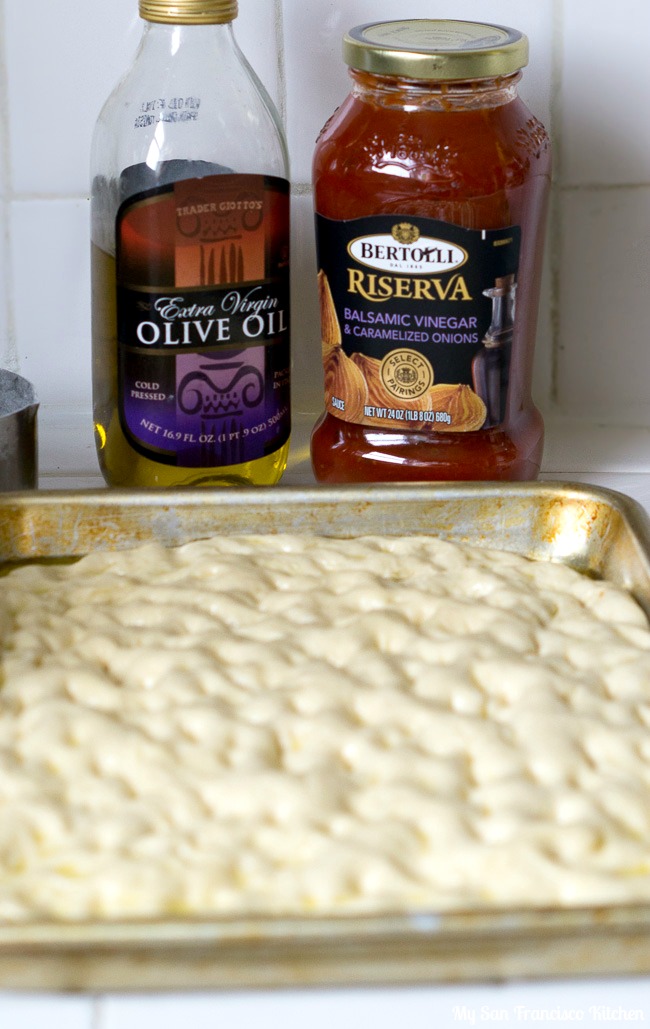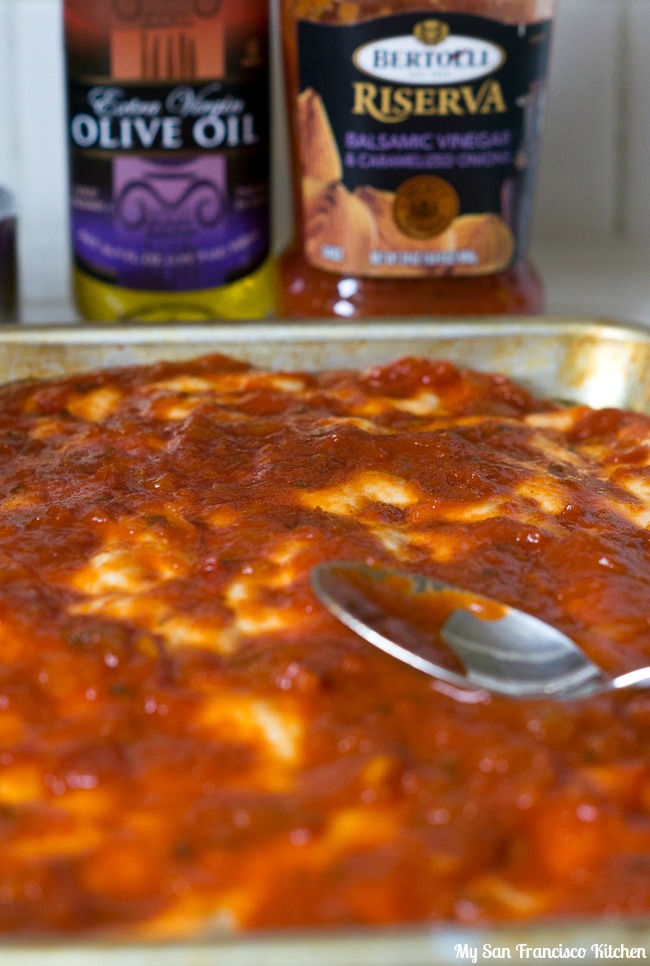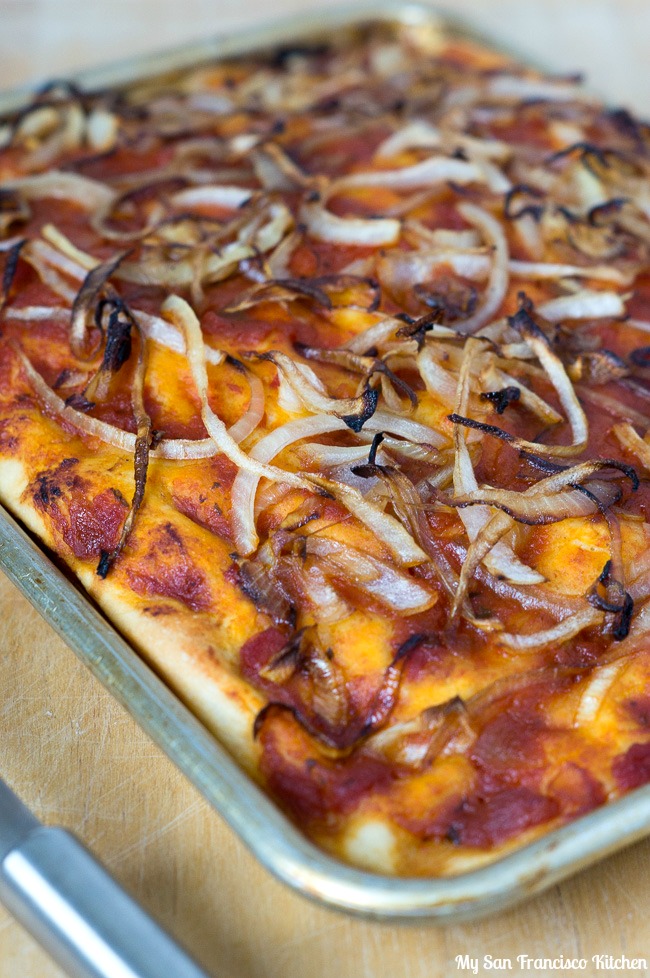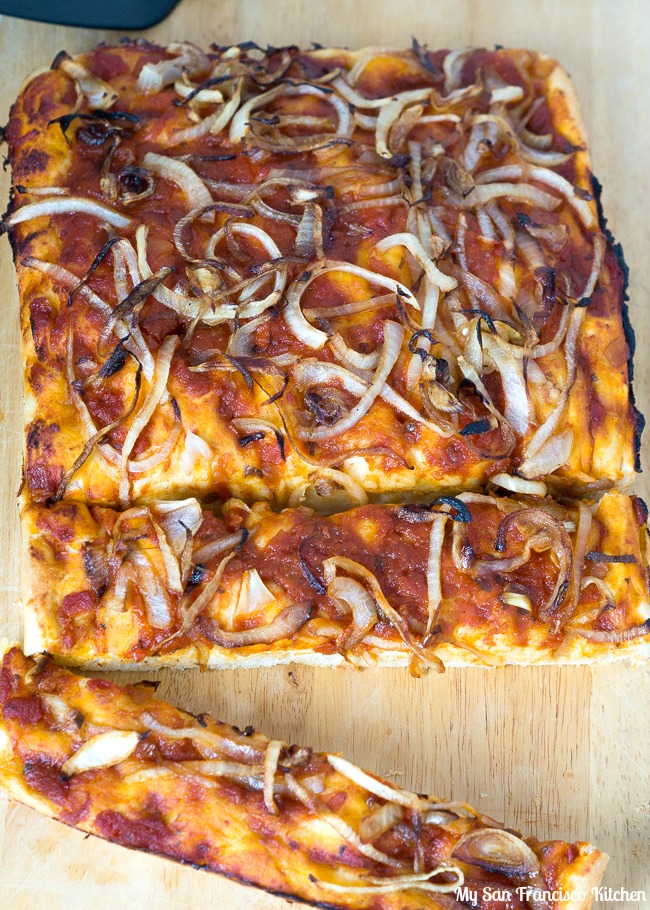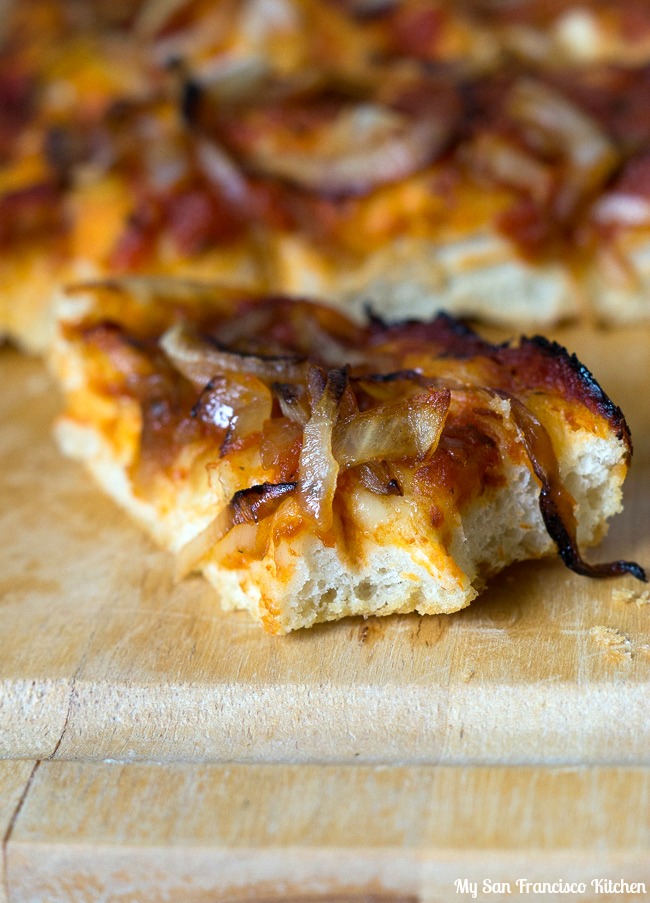 Balsamic Caramelized Onion Focaccia
Ingredients
1⅓ cups warm water
½ package active dry yeast (1 and ¼ tsp)
½ tbsp sugar
½ tbsp salt
½ cup extra-virgin olive oil, divided
2½ cups all-purpose flour, plus more for kneading as needed
1 tbsp butter
½ yellow onion, thinly sliced
1 cup Bertolli Riserva Balsamic Vinegar and Caramelized Onion sauce
Instructions
Add the yeast and warm water to a stand mixer bowl with hook attachment and let stand for 7 minutes (should be poofy).
Slowly mix in the sugar, salt, olive oil, and flour.
Mix for 10 minutes.
Turn dough out onto a floured surface and knead a few times.
Grease the bowl with some olive oil and place the dough inside. Cover with a towel and let rise for about 1 hour (until doubles in size) in a warm place.
Add ¼ cup olive oil to a 9x13-inch jelly roll pan.
Punch the dough down and transfer to the baking pan, spreading out the the sides.
Turn the dough over to coat the other side with olive oil, and make holes all the way through with your fingers as you spread it to the edges.
Cover the pan with a towel and let rise another hour.
Preheat the oven to 425 degrees F.
Add 1 tbsp butter to a skillet and melt over medium heat.
Add the onions and sauté for 10 minutes, until soft and slightly browned.
Top the focaccia dough with sauce and onions, then bake in the oven for 25 to 30 minutes.
Makes 1 9x13-inch loaf
Recipe adapted from
Focaccia Recipe on Food Network
For more recipe ideas, check out Bertolli's Facebook and Tumblr page!