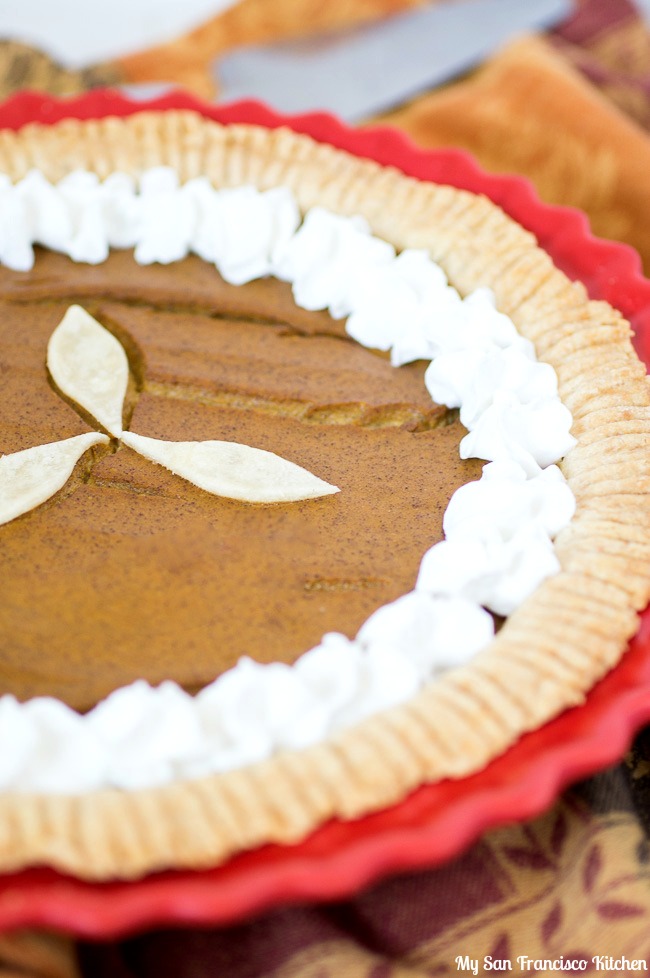 Are you guys getting tired of all the baking I have been doing yet? I actually made this delicious, easy vegan pumpkin pie before Thanksgiving and forgot to share it…The filling is basically the same recipe as my vegan pumpkin mousse. Just like in my vegan pumpkin mousse recipe, the secret ingredient to making this pumpkin pie vegan is tofu. If you haven't tried the pumpkin mousse, I will say again that nobody can tell there is tofu in this pie! It tastes so creamy, flavorful and delicious. The tofu creates an amazing texture in this easy vegan pumpkin pie recipe. It is also incredibly easy to make – just add all of your filling ingredients to a blender, fill your pie shell and bake! I have a homemade pie crust recipe if you are interested that goes great with this vegan pumpkin filling. 
OK, so it is Monday, where did the weekend go? Leila is getting her morning nap in so I have a few minutes to hop on and share this pumpkin pie recipe with you finally. Just in time for Christmas baking! She had her 6 month doctor appointment last week, and go the green light to start solids. It is already so much fun (and messy) watching her experience food for the very first time!
Did I tell you I got the stay-at-home pharmacist job? I never get to spend much time on here lately, so I think I completely forgot to tell you guys. I started 2 weeks ago, and so far I love it! I am sad that it is only until February, because I would love to have a job like this permanently! I know some people who can't stand working from home, but I love it. Especially because I get to spend time with Leila. Also, working in your pajamas in bed with some hot chocolate and pastries on a cold morning is just amazing. Between my new pharmacist job, lots of freelance food photography work for the holiday season, and family/friends time, I have been so busy! I think after the holidays things will settle down a little bit and I will have more "me time."
Have you done all of your holiday shopping yet? This week it is my goal to get it all done – but that is setting high expectations! We will see how that goes…
Enjoy this easy pumpkin pie recipe, I wish I still had some in my refrigerator!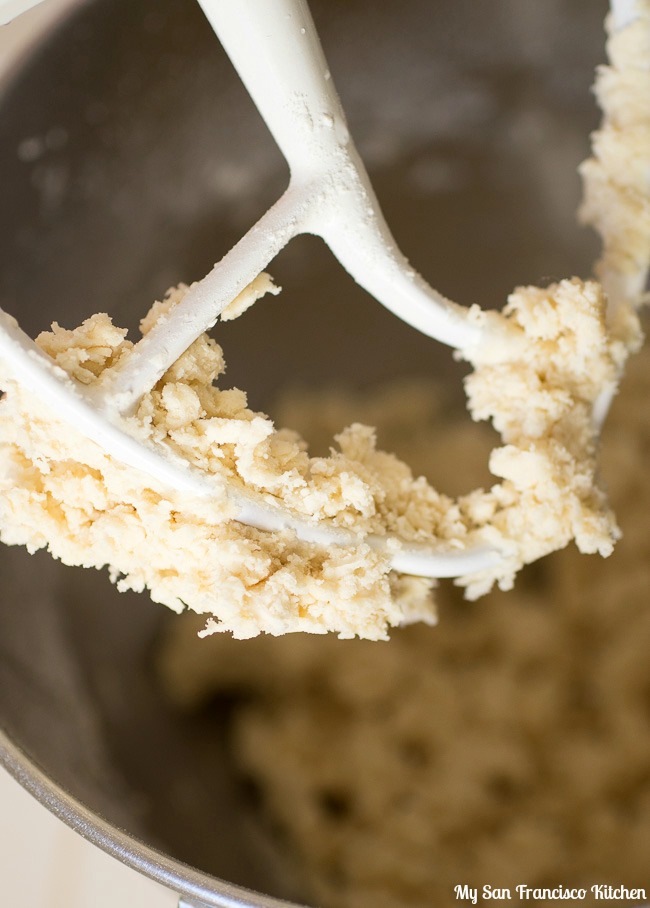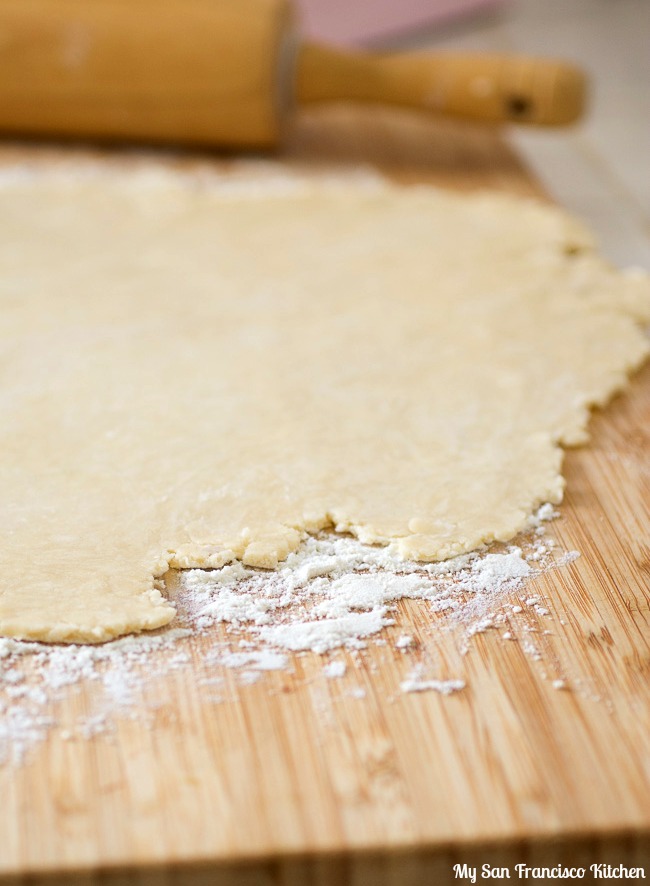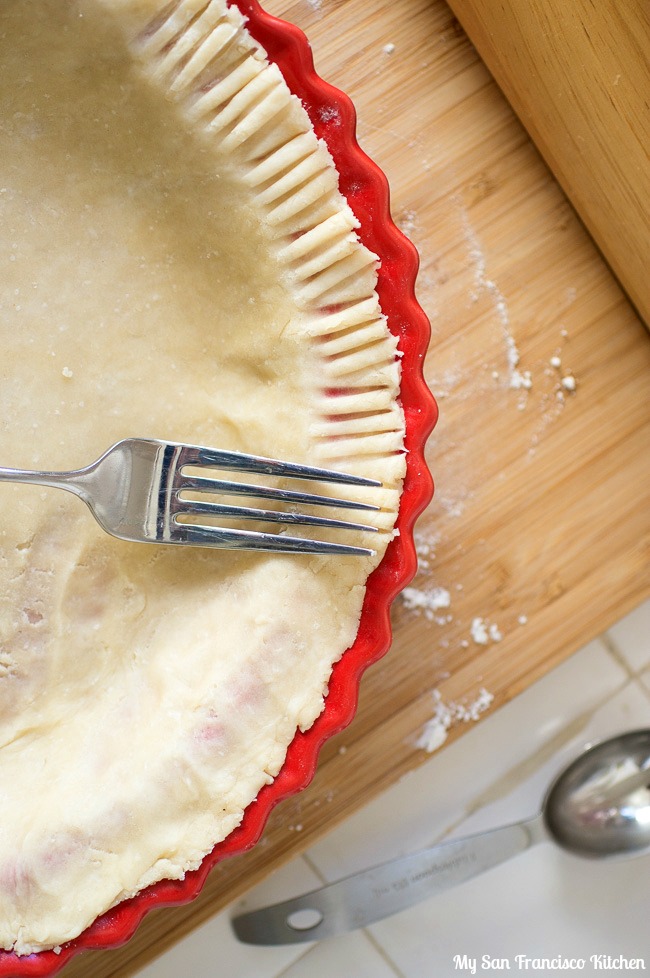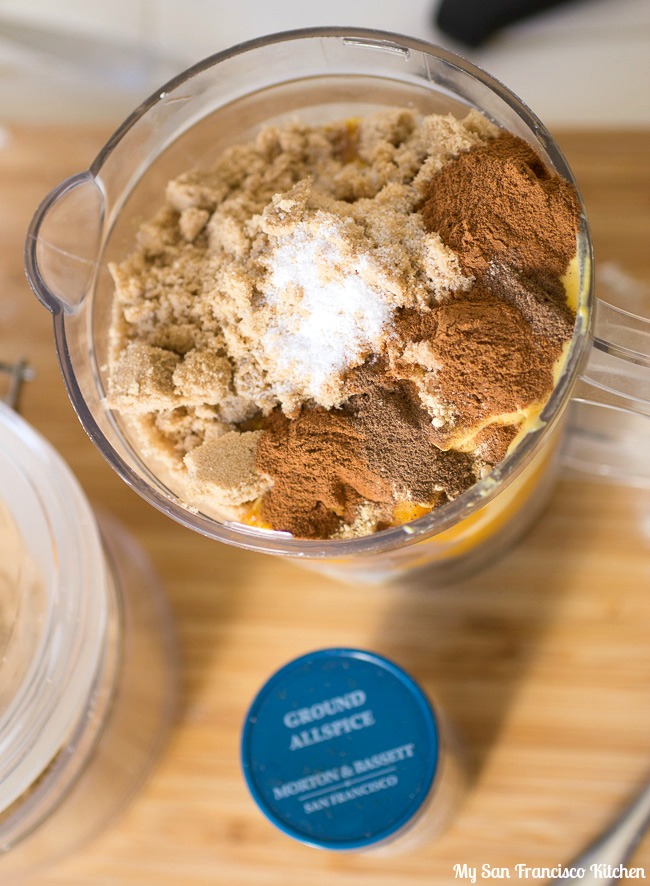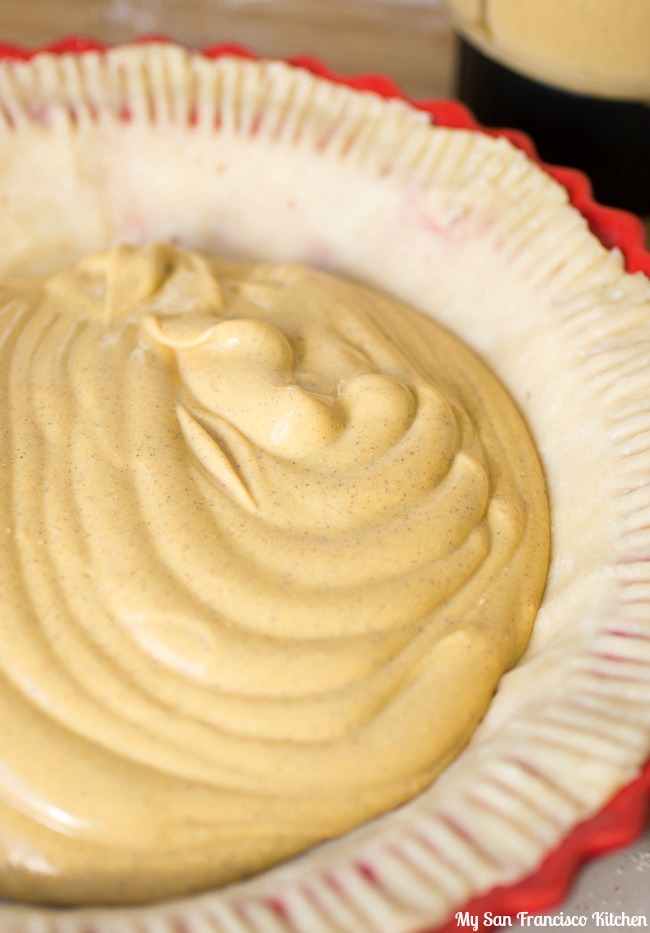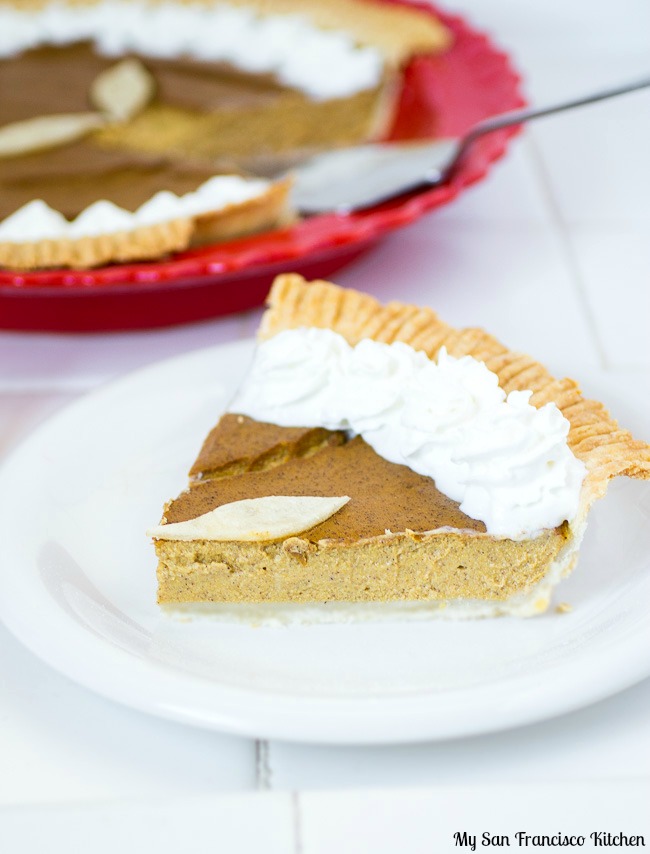 Easy Vegan Pumpkin Pie
Ingredients
1 can (16 oz) organic pumpkin
8 oz silken tofu
½ cup brown sugar
2½ tsp ground cinnamon
¼ tsp nutmeg
½ tsp ground ginger
¼ tsp allspice
½ tsp salt
1 unbaked pie shell (9 inches)
Instructions
Preheat the oven to 425 degrees F.
Add all ingredients except the pie shell to a blender and blend until creamy.
Pour the filling into the pie shell and bake for 15 minutes.
Lower the heat to 350 degrees F, and continue baking for 30 minutes.
Makes 1 9-inch pie