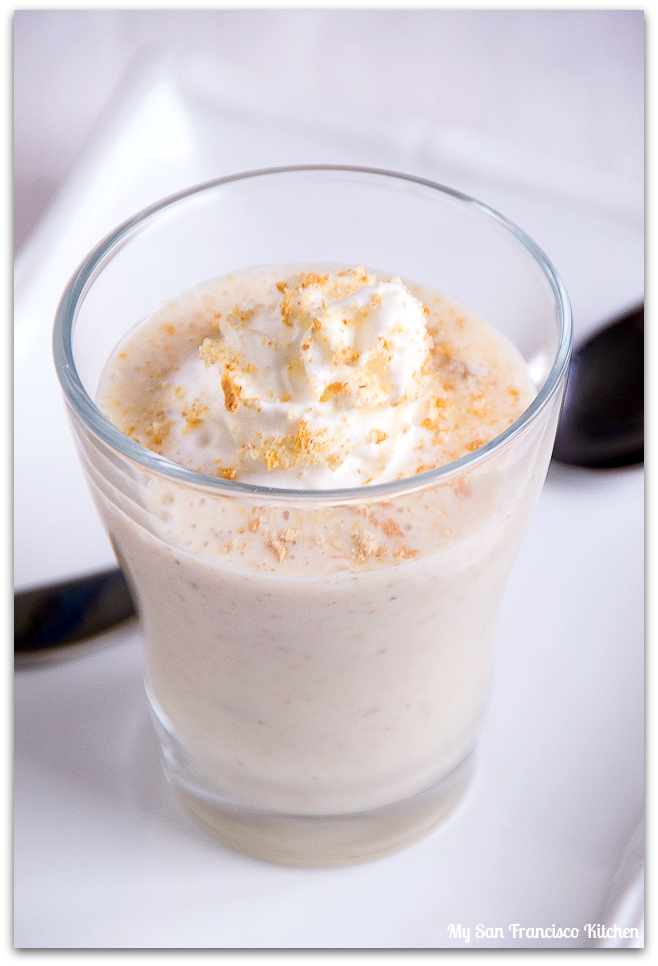 It has been raining a lot this week in San Francisco, which means my work outs have been non-existent this week! I am such a baby when it comes to running outside when it is cold or rainy. It is terrible! Not only that, but I am also too lazy to drive to the gym. I don't think I could live somewhere like Alaska or Seattle or I would be really out of shape. In place of not exercising as much this week, at least I ate healthy meals. For lunch one day I made this banana cream pie smoothie, which is basically plain non-fat yogurt, frozen banana slices, ice, vanilla extract, and a graham cracker. It was soo good! I found the recipe on Cooking Light when I was searching for a new smoothie recipe to try out. I was bad an added whipped cream on top, which isn't in the original recipe, but I figured if it says "pie" in the recipe, you have to add whipped cream!
I decided to take a little break from freelance work this month. It is my last rotation, and I need to start studying for my board exam. This is my first weekend where I don't have anything scheduled…The extra time on the weekends is so nice! Before I was so busy, at one point I was doing 3-4 recipes per day on the weekends, which took the entire day between cooking/photographing/editing/cleaning up. I am already missing it though, but I could definitely use a break.
Do you have any plans for this weekend?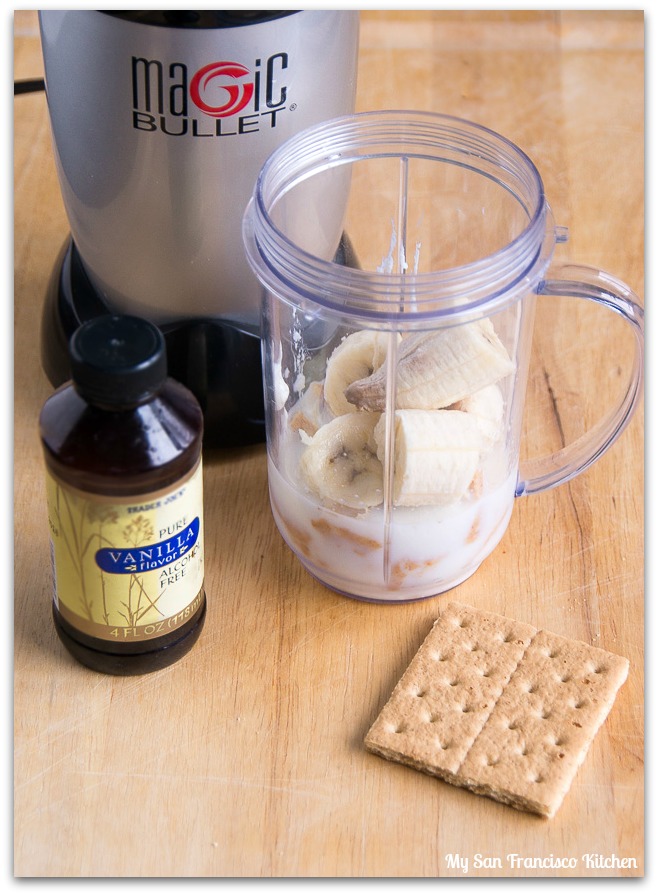 Banana Cream Pie Smoothie
Ingredients
1 banana, frozen
½ cup plain non-fat yogurt
¼ cup milk
½ tsp vanilla extract
2 tbsp graham cracker crumbs, plus more for topping
3 ice cubes
Whipped cream for topping
Instructions
Slice the frozen banana into bite-sized pieces.
Add all ingredients to a blender and blend until combined.
Top with whipped cream and graham cracker crumbs.
Makes 1 smoothie
Recipe adapted from Cooking Light – see original recipe
here
.