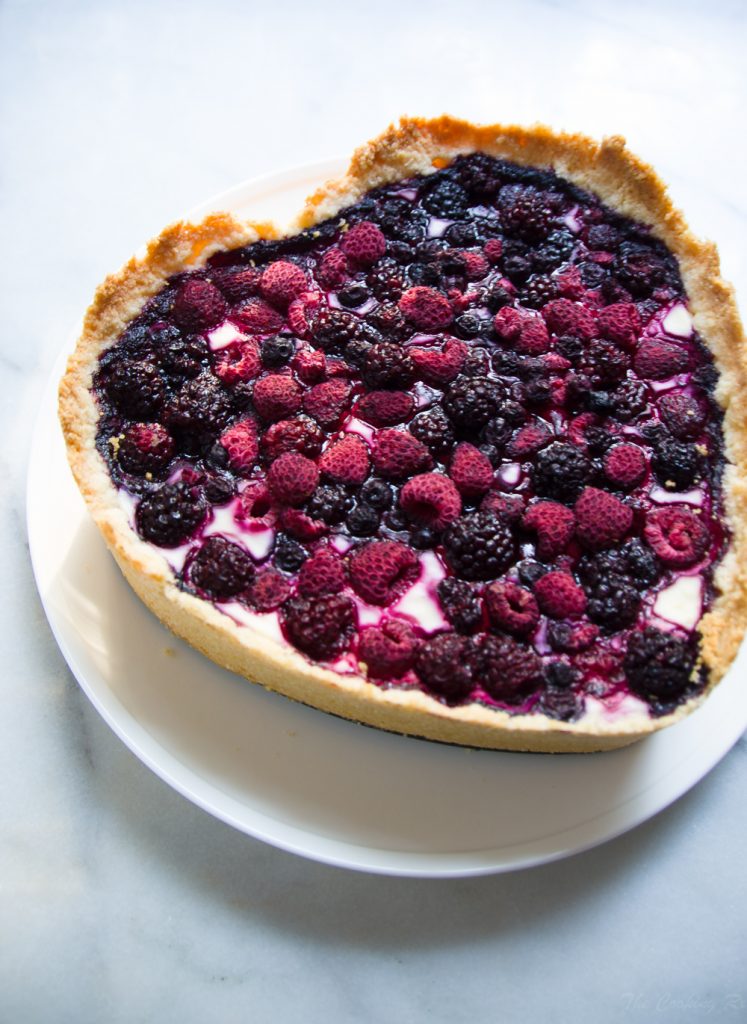 Recently I have been baking a lot of cakes with pudding. I don't know why, but I have been craving pudding all of the time lately and feel the need to add it to everything! I'm glad, because this berry pudding cake turned out delicious! The crust is your basic flour and butter crust, then vanilla pudding is spread over the top and frozen berries are placed over the pudding before baking it in the oven. The result is a cake with pudding mixed with a berry jam on top – yum!
Berry Pudding Cake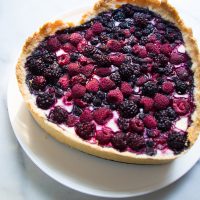 Crust
2 cups flour
1/2 cup granulated sugar
1/2 cup butter
1 tsp baking powder
1/2 tsp vanilla extract
Filling
2 packets vanilla pudding
2 cups milk
2 cups sour cream
2 tbsp powdered sugar
2 cups frozen berries for topping
Add the crust ingredients to a Thermomix® mixing bowl and select the dough kneading function for 3 minutes. Alternatively, use a stand mixer to blend and form a crumbly dough.

Press into a greased springform pan.

Prepare the vanilla pudding according to directions on the box, combine with sour cream and powdered sugar and pour into the crust.

Top the pudding mixture with frozen berries and bake in the oven at 350 degrees F for 50 minutes.

Cool the cake and place in the fridge overnight.