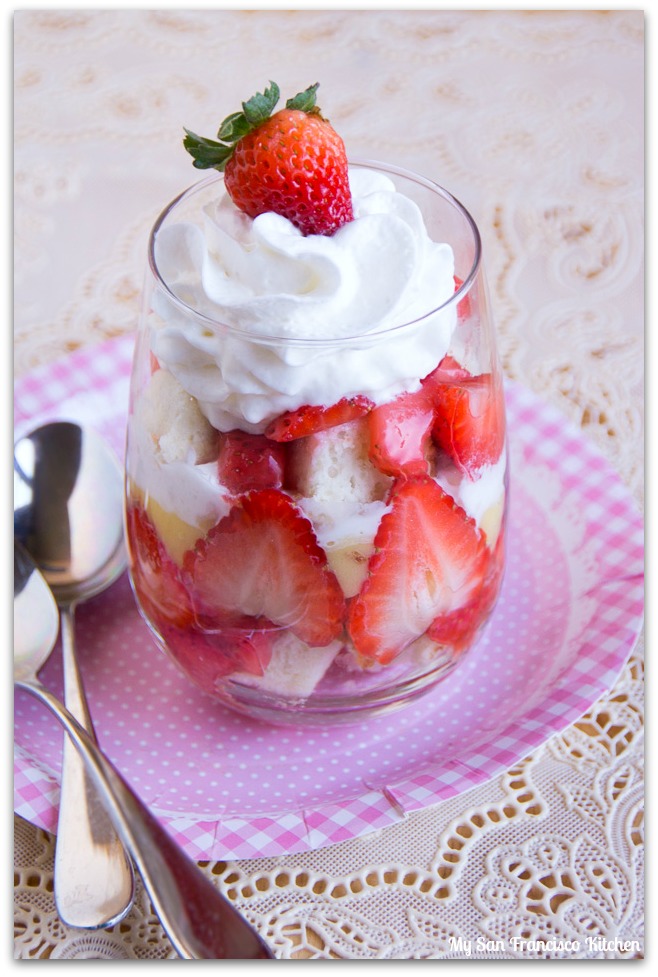 I am currently in the home stretch of finishing my pharmacy school program, and although it is the end the projects, papers, and paperwork seem to be endless! That doesn't stop me from being excited about my second most favorite holiday of the year (Christmas is #1!) – Valentine's Day! This individual strawberry trifle recipe is a delicious Valentine's Day dessert that is a healthier choice when faced with all of the irresistible chocolate desserts going around this time of year. It is made with a non-fat angel food cake, vanilla pudding, and lightly sweetened strawberry glaze. You guys already know that strawberries are my absolute favorite fruit, so I love making these strawberry trifles to have for dessert. They can be made up to a few days in advance, and stored covered in the refrigerator. I actually prefer them the second or third day after I make them, because the angel food cake gets soaked with pudding and strawberry glaze – yum!
I made the angel food cake with Zulka sugar. They recently sent me a bag to try, and it is really great! If you haven't tried them before, their sugar is unique in that it is a non-GMO, minimally processed, all natural sugar that can replace refined sugar 1 cup to 1 cup. I prefer unrefined sugar in my own baking, so I was very pleased with their product!
VALENTINE'S DAY GIVEAWAY!
In order to inspire all of you Valentine's Day bakers out there, Zulka would like to send one reader a bag to try, too! All you have to do is enter via the Rafflecopter below. This giveaway is open to US residents only.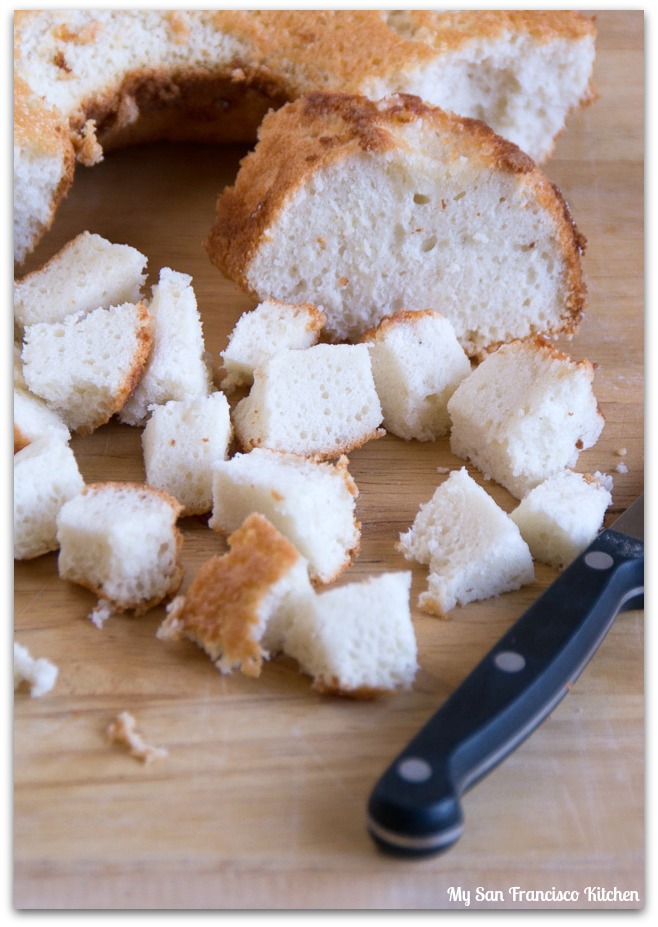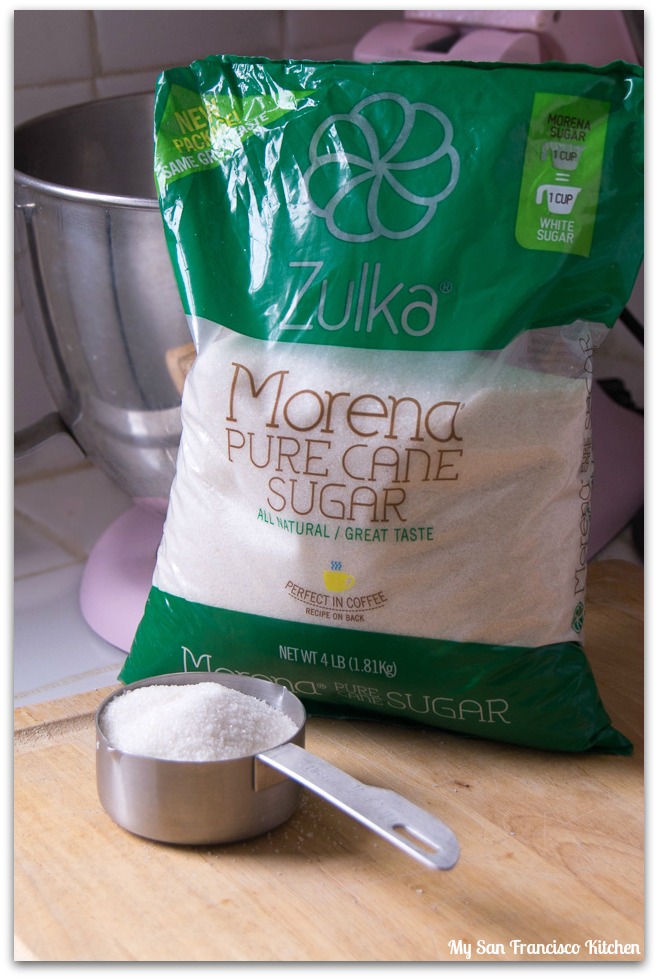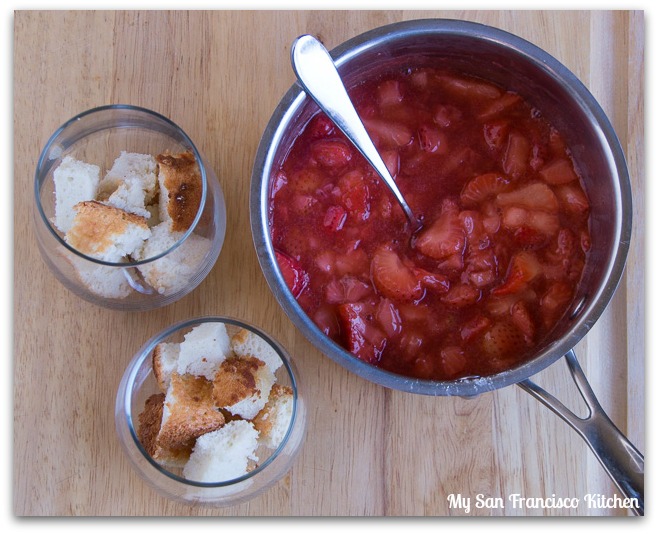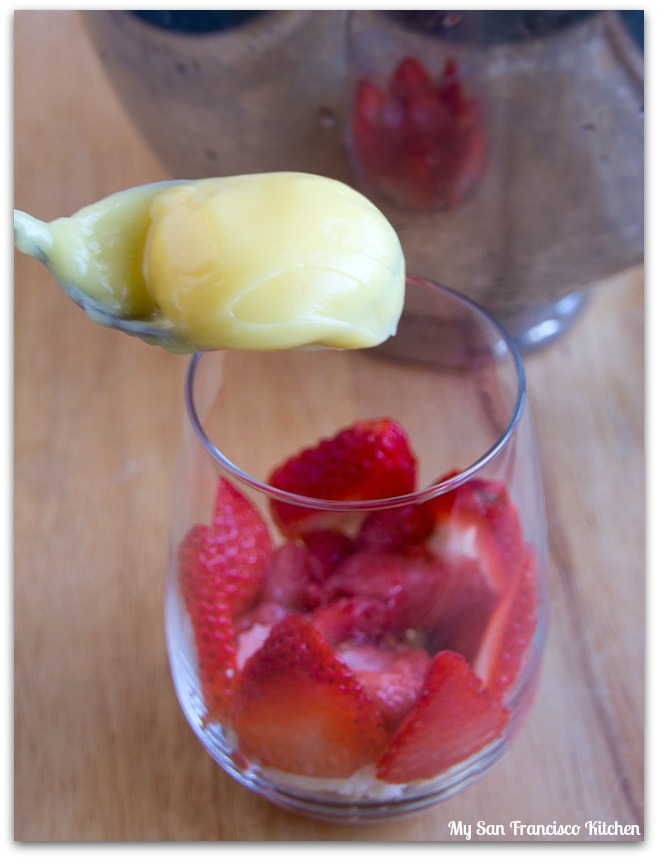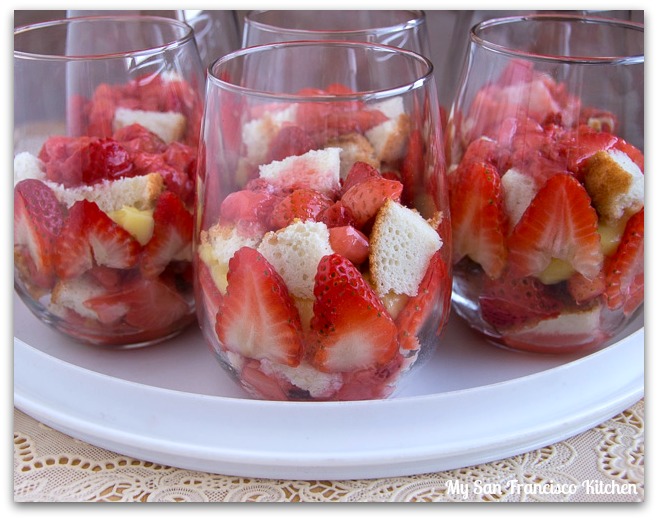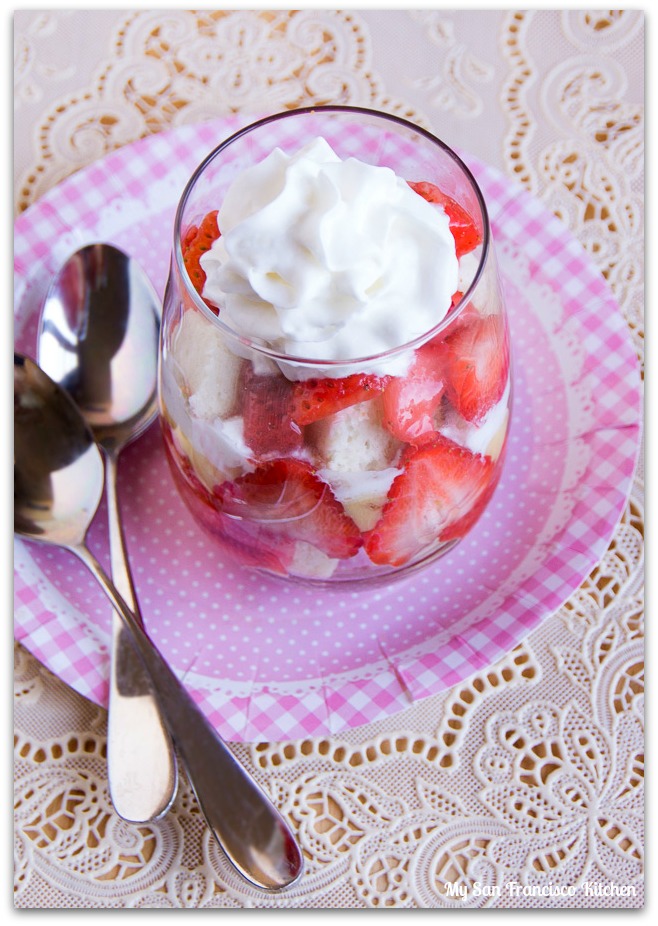 Strawberry Trifle
Ingredients
Angel Food Cake
1½ cups egg whites (~10 eggs)
1 cup confectioners' sugar
1 cup all-purpose flour
1½ tsp cream of tartar
1½ tsp vanilla extract
¼ tsp salt
1 cup granulated sugar
Strawberry Glaze
3½ cups fresh strawberries
¼ cup sugar
2½ tsp cornstarch dissolved in 2 tbsp cold water
½ tbsp butter
1 tsp lemon juice
1 package instant vanilla pudding
Instructions
Pour egg whites from carton to measuring cup, and add to mixer bowl (or separate eggs and save yolks for later use). Let stand at room temperature for 30 minutes.
Preheat oven to 350 degrees F.
Blend confectioners' sugar and flour together with a whisk.
Add cream of tartar, vanilla and salt to egg whites and beat on high speed (8 on KitchenAid with flat paddle).
Add sugar a little at a time while beating until sugar is dissolved.
Once stiff peaks form, fold in flour mixture ¼ cup at a time (lowest speed on KitchenAid mixer).
Gently spoon into an ungreased 10-in. bundt cake pan. Swirl spatula through.
Bake for 45 minutes.
In the meantime, prepare the pudding and set aside.
Hull and finely chop 2½ cups of strawberries and add a sauce pan over medium heat. Hull and slice the remaining strawberries and set aside.
Add the sugar and cornstarch and simmer for 3 minutes.
Add the lemon and butter, and remove from heat. Stir a few times while cooling.
Remove the cake from the oven and invert pan. Cool for 1 hour.
Loosen with a butterknife, then chop into 1-inch square pieces.
Layer 6 8-oz glasses with angel food cake, glaze, and pudding, then add sliced strawberries around the edges in a circle. Repeat.
Top with whipped cream if desired.
a Rafflecopter giveaway