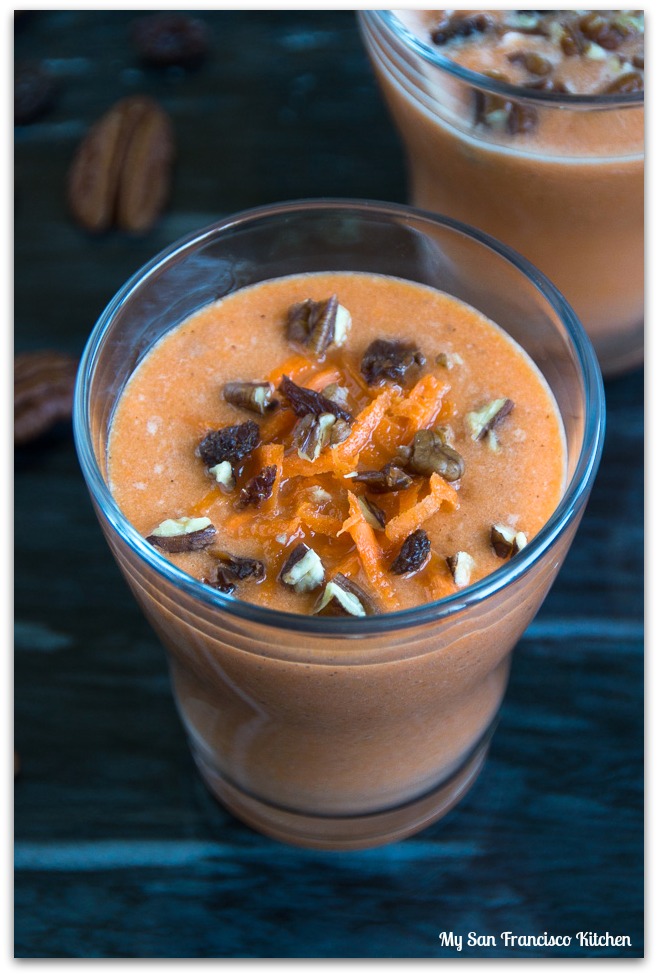 Since we got back from vacation, smoothies have been my best friend! I may have gained a few pounds abroad…but no worries, I am back to my healthy eating and fitness routine! Tonight I went on a run/stair climb, which I haven't done in forever. It has been hard to get to gym lately due to my 12 hour shifts at work, but I still try to do something. My Grandma sent me this great pilates workout tape and band so I can do quick workouts at home on days that I have to work!
This carrot cake smoothie is one of my latest creations, inspired by my Grandma's delicious carrot cake! If you can't enjoy a slice of carrot cake, this smoothie is the next best thing 😉 Fresh chopped organic carrots and blended with pecans, raisins, banana, milk, cinnamon and nutmeg. Top it off with freshly grated carrots and chopped pecans and raisins for a nice look and texture.
Do you prefer fruit or veggie smoothies? I used to only drink fruit smoothies, but now I am starting to add more vegetables and find that they also taste great!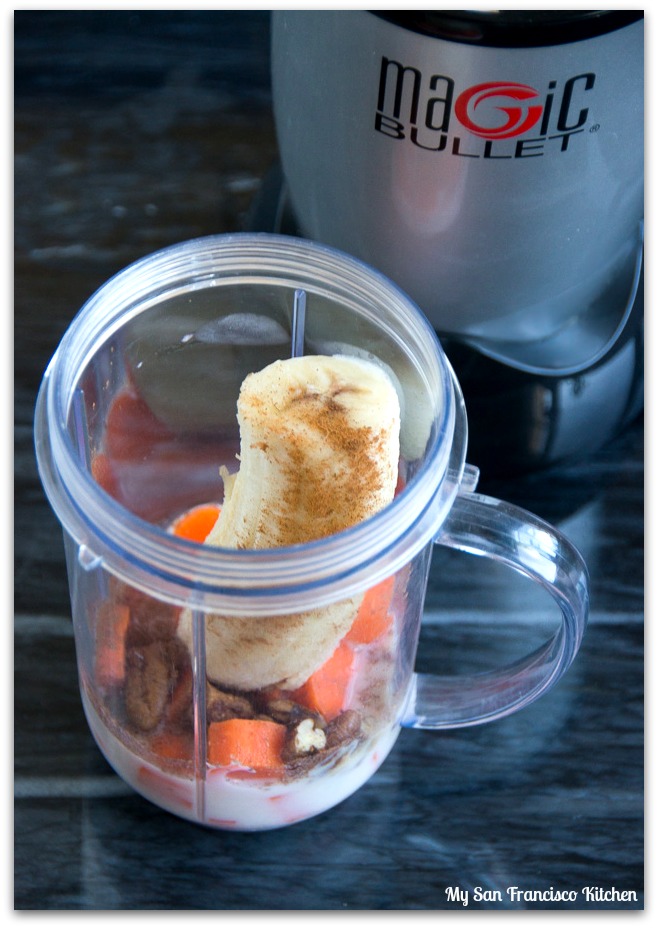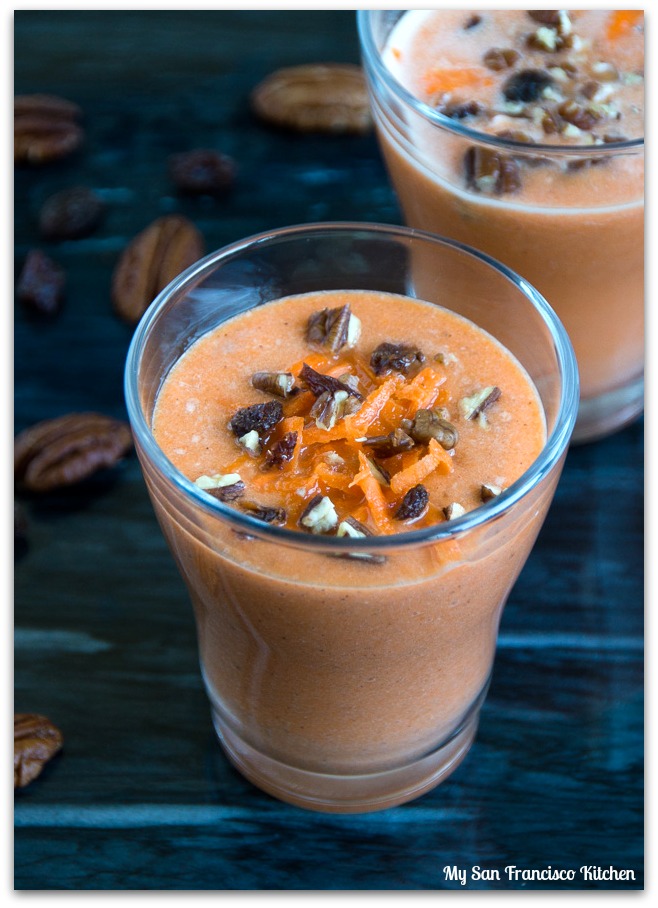 Carrot Cake Smoothie
Ingredients
⅓ cup chopped carrots
1 tsp raisins
1 tbsp chopped pecans
½ banana, frozen
½ cup milk (or almond milk)
½ tsp brown sugar (if you prefer it more sweet!)
⅛ tsp cinnamon
⅛ tsp nutmeg
Instructions
Add all ingredients to a blender pitcher and blend.
Pour into two small cups and top with shredded carrots, raisins and chopped pecans.
Makes 2 small smoothies