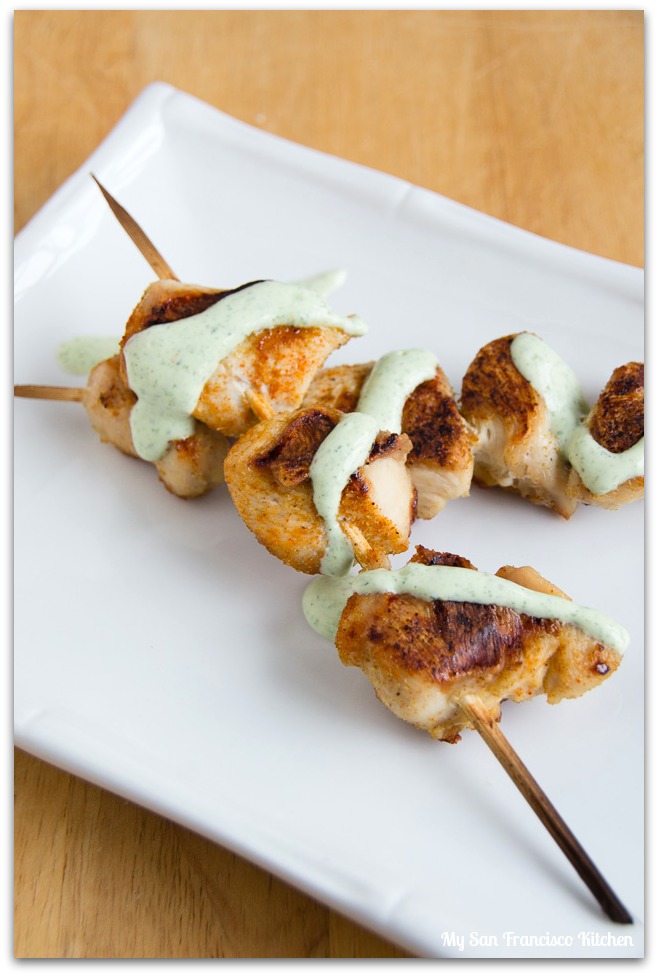 I know I have been missing again lately. To tell the truth, it has been hard to get the hang of working full time, keeping up with household chores, and finding time to blog. I am still struggling with the first two, so forget about the last right now. I am looking forward to some days off coming up so that I can cook some more!
Recently, I made this refreshing yogurt mint sauce with a bunch of extra mint I had left over. I originally wanted to pair it with lamb, but I got too scared of ruining a perfectly good piece of lamb and decided to go with chicken skewers instead. For you more advanced chefs out there, please tell me how this sauce goes with the lamb – I am dying to know. I served the chicken skewers and mint sauce over jasmine rice, which fit really well together!
Any plans for this weekend? We are deciding whether or not to go camping/hiking somewhere, or just relax in SF…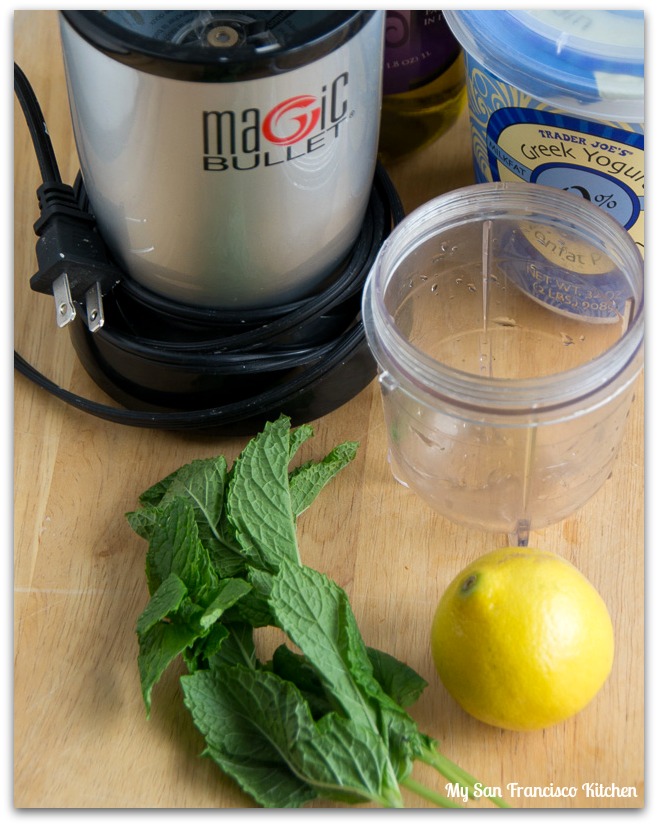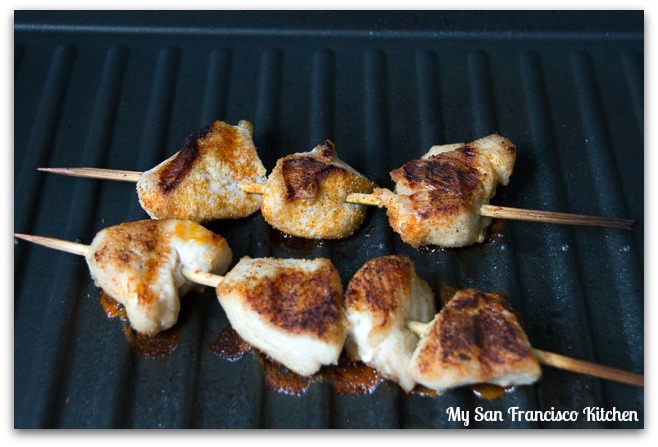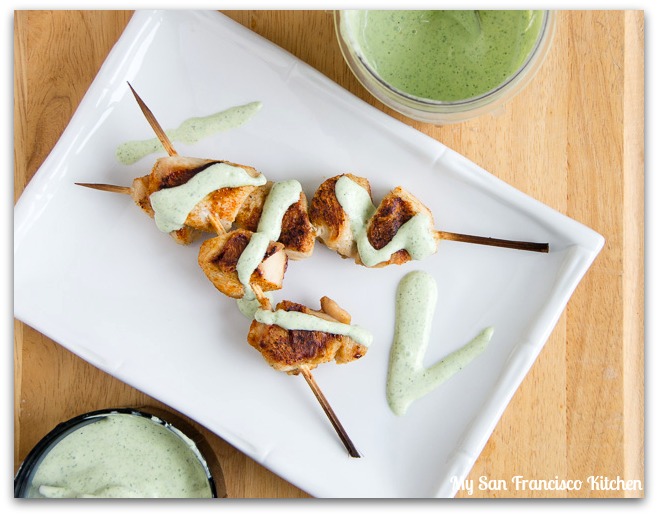 The other day I recieved a generous package from Immaculate Baking, which contained their new products: All Natural Chocolate Cake Scratch Baking Mix, All Natural Yellow Cake Scratch Baking Mix, All Natural Brownie Scratch Baking Mix, Organic All Purpose Flour, Organic Pancakes & Waffle Mix, Gluten Free Double Chocolate Cookie Mix, Gluten Free Chocolate Chip Cookie Mix, and Gluten Free Sugar Cookie Mix. Their baking mixes contain natural ingredients, just like baking from scratch. No unhealthy trans fats here!! Although I was super excited to try ALL of the wonderful mixes, the Double Chocolate Cookie Mix grabbed my attention the most. I was curious how they would turn out, being gluten free. See for yourself, they turned out so chocolately and yummy!!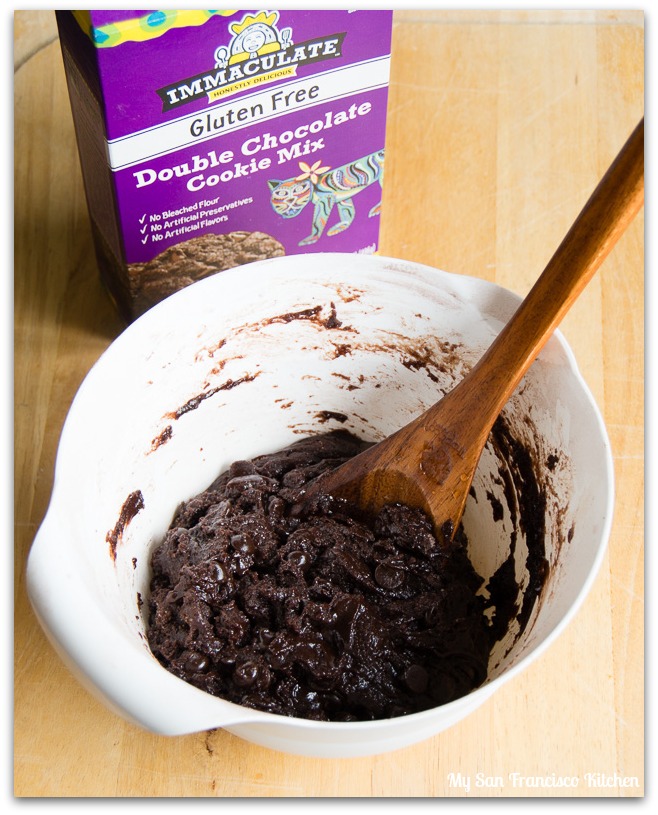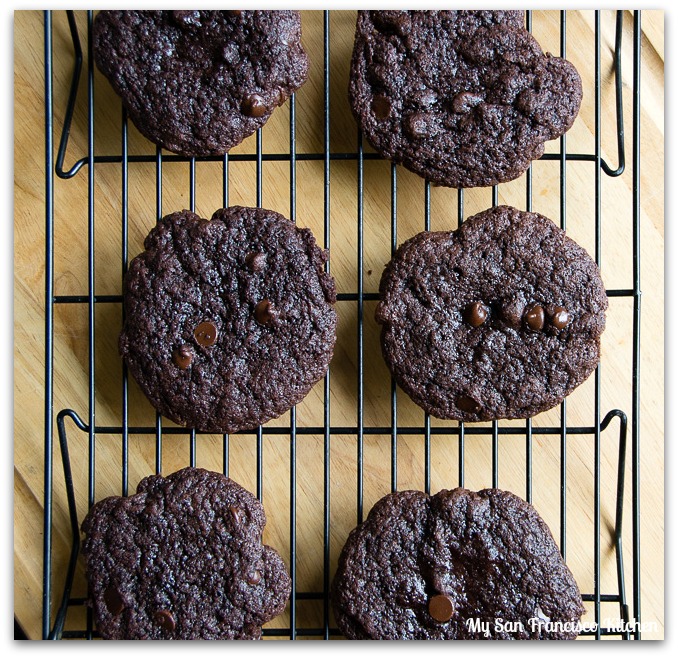 Here is the recipe for the Mint Sauce – hope you like it!

Chicken Skewers with Mint Sauce
Ingredients
1 cup Greek yogurt
½ cup chopped fresh mint leaves
1 tbsp olive oil
2 tbsp fresh dill
1 tbsp lemon juice
½ tsp salt
½ tsp freshly ground black pepper
2 boneless, skinless chicken breasts, cubed
Instructions
Add all ingredients to a blender or food processor and pulse until creamy. Chill in the refrigerator until ready to serve.
Add the chicken breast cubes to a bowl and drizzle olive oil over. Add salt and pepper to taste.
Grill the chicken on skewers on an outdoor or indoor grill.
Serve the chicken hot with the mint sauce drizzled on top.
Makes 4 skewers and 1 cup mint sauce