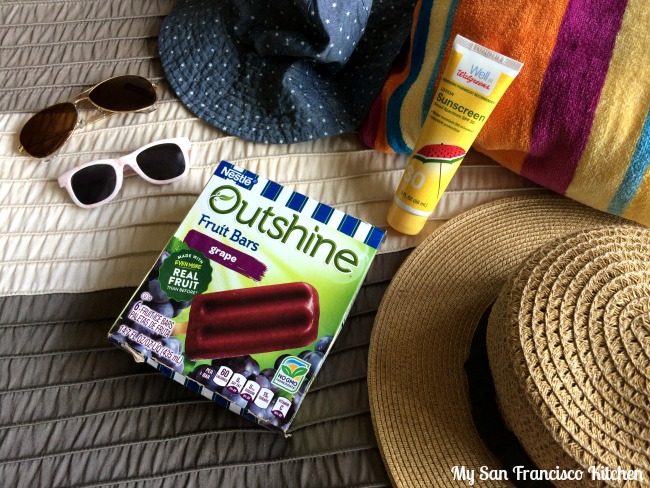 Can you guys believe it is already the end of summer? We have been having gorgeous weather in San Francisco lately, and I wanted to share with you our three favorite ways to celebrate the end of summer.
Picnic in the park
Play sports
#SnackBrighter
Summertime is the perfect time for enjoying cold snacks outdoors. I like to keep things healthy and one of my favorite snacks to enjoy in the summertime is Outshine Fruit Bars (my favorite flavor is grape!). They are made with real fruit or fruit juice and no GMOs. For example, the grape fruit bars are made with real grape juice (not from concentrate). The fruit bars don't have a high amount of sugar per serving, which I also love. My toddler loves to snack on Outshine Fruit Bars to cool down during the summer, and I am so thankful they don't seem to stain clothing since she gets them all over her clothes 😀
Live life brighter by choosing healthy snacks to enjoy the last days of summer! For more information about Outshine Fruit Bars, visit the website.
How are you enjoying the final days of summer?
Check out my video below to see how we enjoy the end of summer in action!