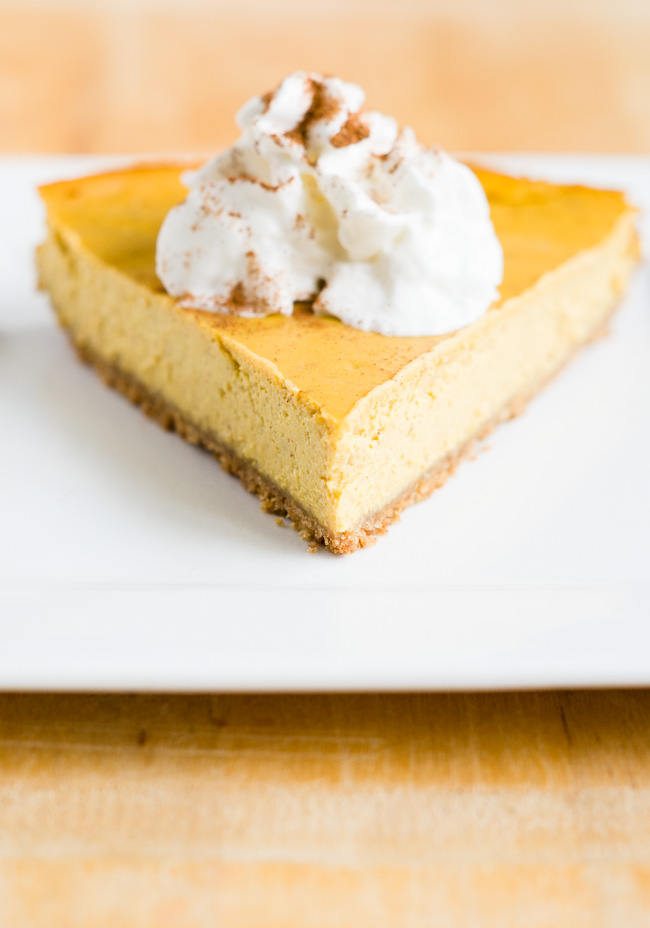 Fall is here!
To welcome my favorite season, I baked a light pumpkin cheesecake made with low-fat cream cheese, light sour cream and organic pumpkin puree. I used my springform pan and it turned out so good. Don't buy store-bought graham cracker crust, it is so easy to make it at home and tastes so much better! I promise. You can pick a pumpkin at a pumpkin patch (or grocery store) and make fresh pumpkin puree at home, but for those who prefer an easier time, canned pumpkin tastes just as good. 
We spent last weekend in Half Moon Bay on the beach, and the weather was gorgeous. What a great way to say goodbye to the end of summer. Driving home, we passed many pumpkin patches, which made me excited about the Fall season.
What are your favorite things about Fall? Mine obviously includes pumpkin cheesecake (and other pumpkin goodies), as well as cooler weather, colorful leaves on the ground, scarfs and boots….the list goes on 🙂
Cheers to Fall and everything pumpkin!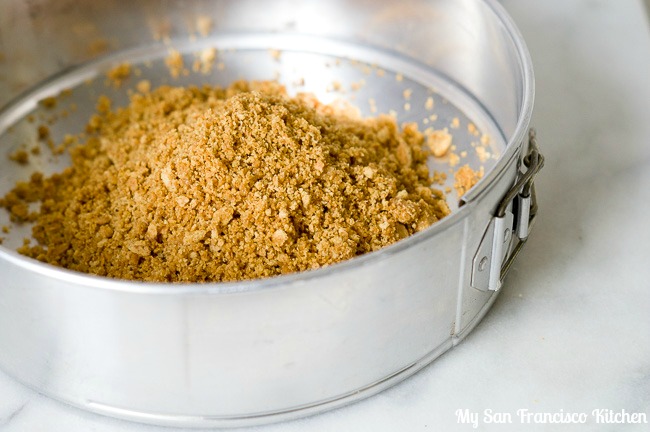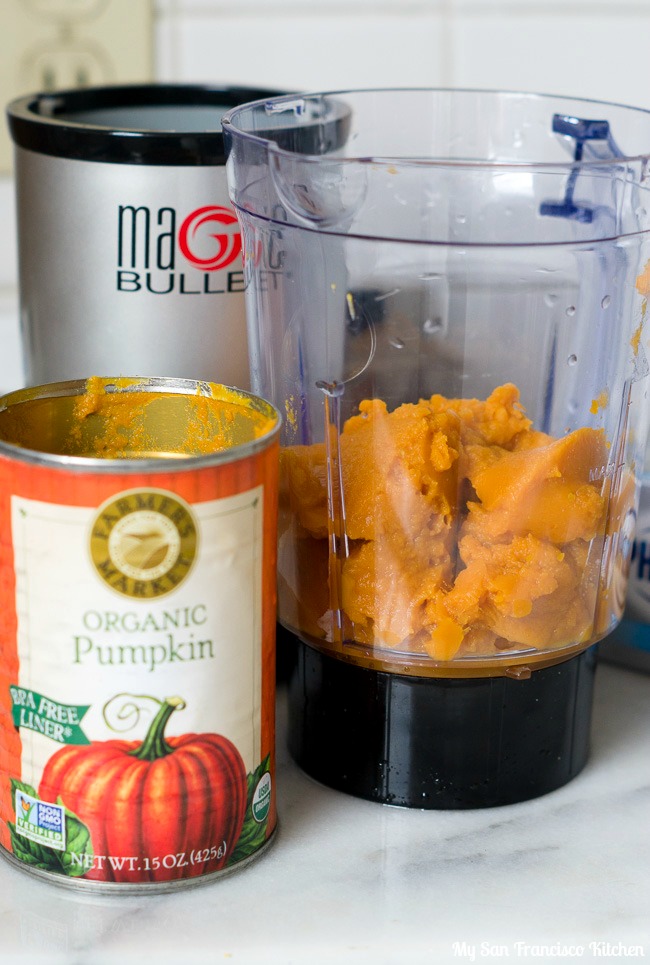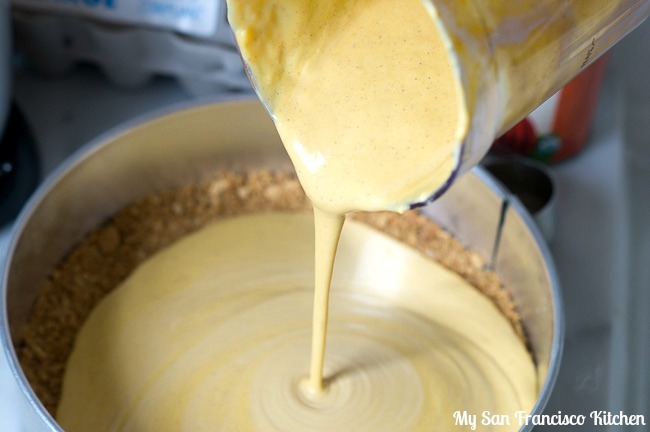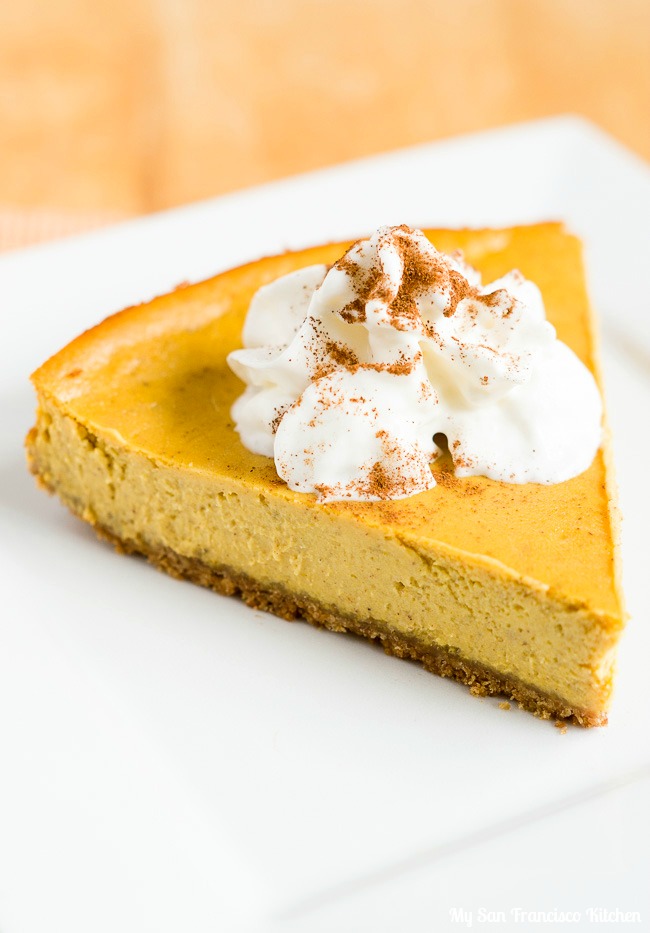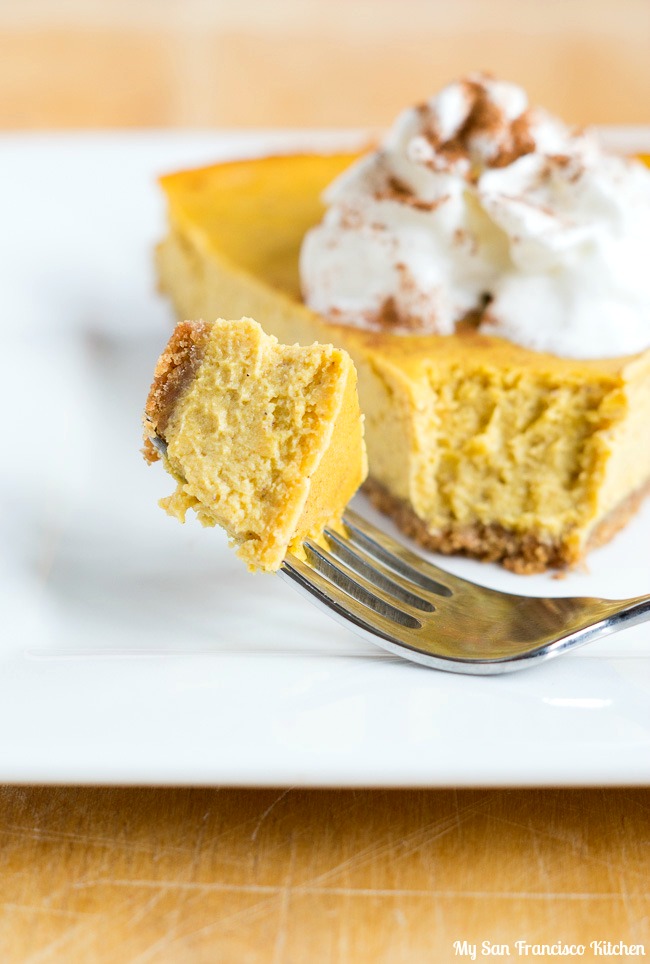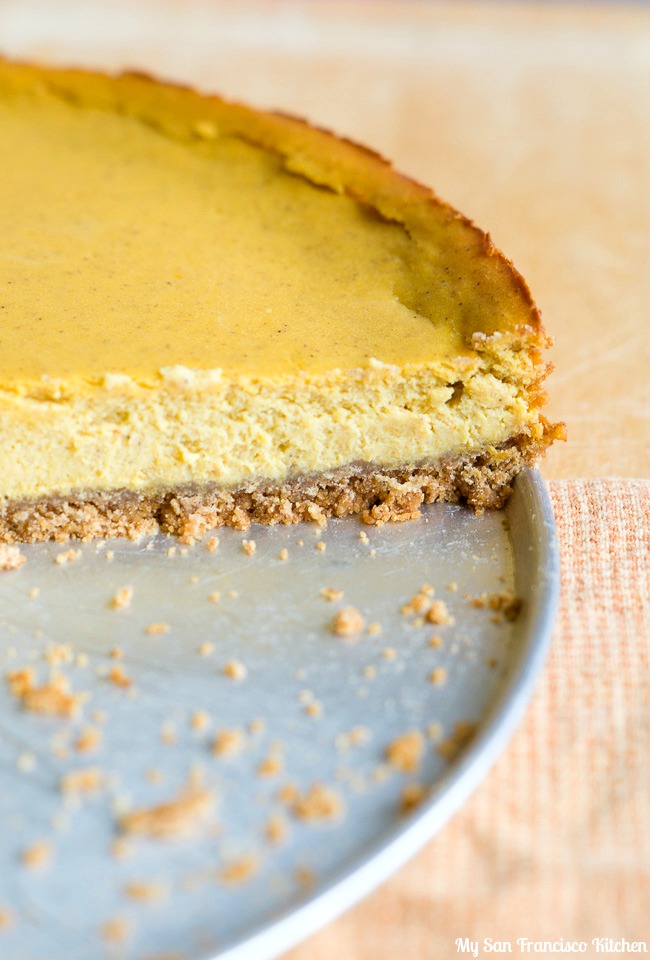 Light Pumpkin Cheesecake
Serves:
1 9-inch cheesecake
Ingredients
Crust:
2 cups graham cracker crumbs
2 tbsp sugar
⅓ cup butter, melted
Filling:
2 packages (8 oz) low-fat cream cheese, room temperature
⅔ can (15 oz can) pumpkin puree
2 eggs
1 cup sugar
2 tbsp light sour cream
1 tbsp all-purpose flour
1 tsp vanilla extract
½ tsp ground cinnamon
⅛ tsp nutmeg
⅛ tsp cloves
Instructions
Preheat oven to 350 degrees F.
Mix the graham cracker crumbs, 2 tbsp sugar and butter into a greased 9-inch springform pan until thoroughly wet, and press firmly and evenly into the pan to form the crust.
Add the remaining ingredients for the filling to a stand mixer or blender and blend until smooth.
Pour the pie filling on top of the graham cracker crust and place in the oven.
Bake for 50 minutes, then turn off the oven, open the door and let rest for 15 minutes.
Chill in the refrigerator for 3 hours before serving.