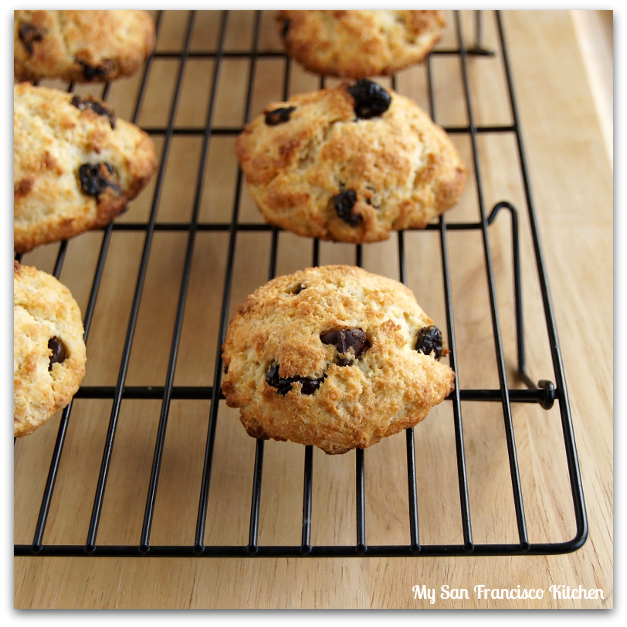 It's Sunday, but I have to work today. Good thing it is day 100+ of gloomy, foggy weather outside (just kidding…I guess more like day 15, but still!). After I finished pharmacy school in March, I was so excited to start my clinical rotations that I didn't really think about how draining they would be. I went from student life, having a few classes per day with a lot of extra free-time, to working as a full-time pharmacist except 12 hour days and sometimes weekends too with no pay. I am just now realizing that this is probably the hardest point in my career…
No matter how busy I am, I always make time to bake! I found this cherry vanilla scone recipe by Cooking Light, and it has become on of my favorite scone recipes. I think it is the addition of corn meal – it makes them so crumbly and delicious! Many people confuse scones with cookies, but scones are usually less sweet and more crumbly rather than chewy. I'd still eat either for breakfast 😉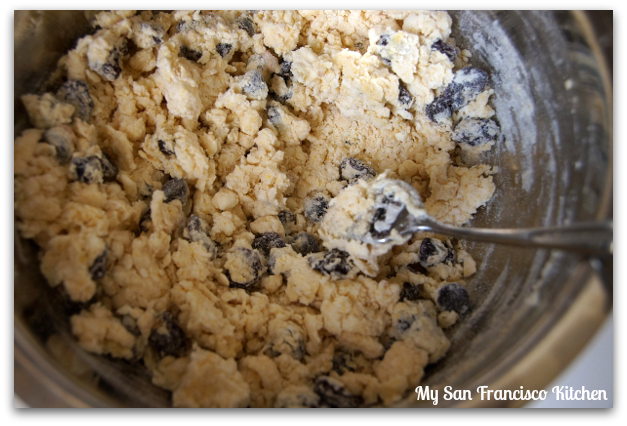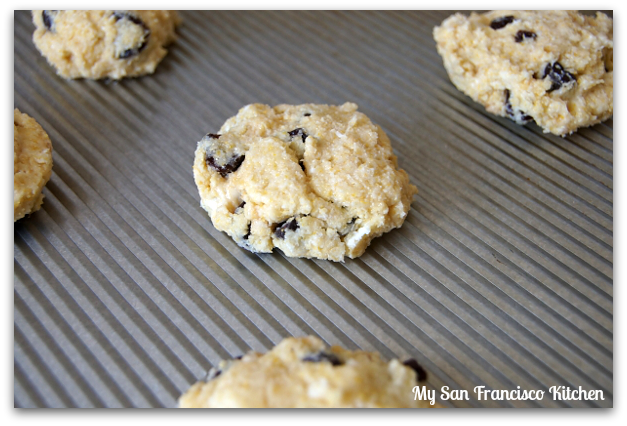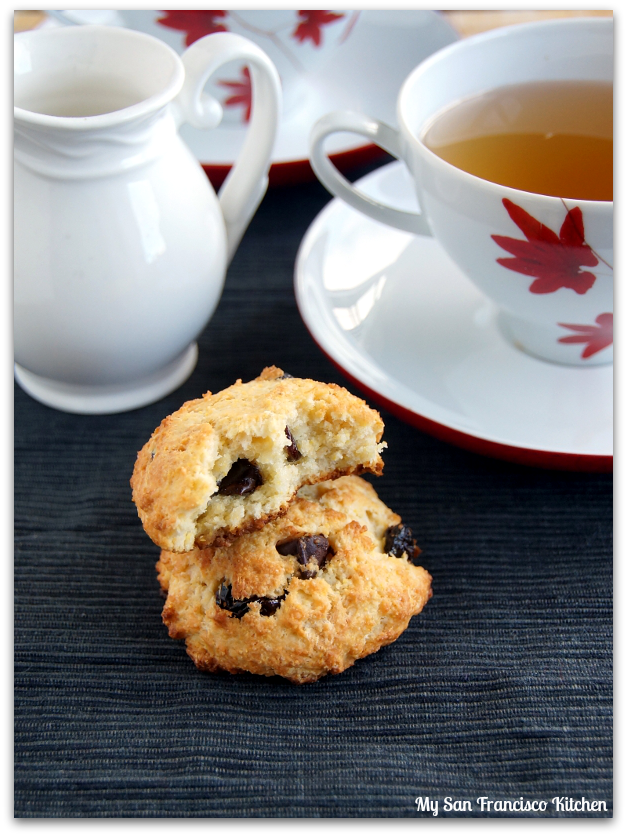 Cherry Vanilla Scones
Ingredients
1¾ cups all-purpose flour
⅓ cup sugar
¼ cup yellow cornmeal
2 tsp baking powder
¼ tsp salt
2 tbsp unsalted butter, cubed
½ cup dried tart cherries
½ cup chocolate chips
1 tbsp vegetable oil
⅓ cup plain nonfat yogurt
2 tbsp milk
2 tbsp orange juice
1 tsp vanilla extract
Instructions
Preheat oven to 425 degrees F.
Combine flour, sugar, cornmeal, baking powder, and salt in a large bowl.
Cut in the butter with a pastry blender or 2 forks until crumbly.
Combine cherries, chocolate chips, vegetable oil, yogurt, milk, and vanilla in a separate bowl, and add to dry ingredients a little at a time, stirring just until dry ingredients are moistened (dough should be moistened just enough to hold together).
With floured hands knead the dough a few times, then turn onto a floured surface and roll out to 1-inch thickness.
Cut with a biscuit cutter (or any shape you would like) and place onto a greased baking sheet.
Brush the tops with milk and sprinkle with sugar.
Bake for 20 minutes, until golden brown.
Makes 8 scones
See original recipe by Cooking Light here.